Not only is today (May 5), New Music Friday, but it's also Chris Brown's birthday. All day long our site has been loaded with some of the hottest releases from artists like Russ, Desiigner, Lil Uzi Vert, and Gucci Mane. While we certainly don't want to detract attention from those, we would be remiss not to celebrate the R&B star on his special day.
Brown has been keeping undeniably busy as of late, from giving out steamy lap dances on tour to headlining Rolling Loud Thailand during the festival's first time in Asia. We've heard him on songs like "How Does It Feel" with Chlöe earlier this year, as well as "Do You Mind" alongside Vedo. His craftsmanship has arguably only gotten better over the years, but still, his discography is full of throwback favorites that are perfect for setting the party mood – particularly "Beautiful People" with Benny Benassi.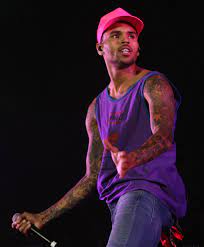 The feel-good track arrived back in 2011 on Breezy's F.A.M.E. album. Other collaborators include Tyga and Kevin McCall on "Deuces" (the latter also shows out on "No BS" and "Next To You" with Justin Bieber. Additionally, he recruited Wiz Khalifa, Ludacris, Eva Simons, Big Sean, Chip, and Timbaland to help him out as well. Of course, the project's most popular little is undoubtedly "Look At Me Now," which boasts some serious bars from Brown, Lil Wayne, and Busta Rhymes.
We obviously recommend streaming the album in its entirety if you have the time, but if not, the Benny Benassi joint effort is all you need to kick-start your Friday night the right way. Revisit Chris Brown's "Beautiful People" visual on YouTube above, or add the throwback to your playlist on Spotify/Apple Music. What's your favorite song from the birthday boy's discography? Let us know in the comments, and tap back in later this weekend for more SONGWEB release recommendations.