Today, our spotlight is on Edie Yvonne, a talented 14-year-old singer-songwriter hailing from Los Angeles, who delivers an emotionally charged single with "In the Rain." Collaborating with emerging producers Nicky Swedin and Cormac Liotta, Edie showcases her raw vulnerability and introspection through heartfelt lyrics and a bittersweet melody, creating a captivating musical experience. She continues to differentiate herself with "In the Rain," which is also her 5th single, delivering pop-like tunes with astonishing appeal. Released on June 30th, it strengthens Edie's profile as an excellent writer and ardent singer, since it is a poignant and pensive song that reflects strong feelings of loss and perseverance. I urge you to have an open mind as we embark on this sonic experience together.
Born from personal struggle and reflection, Edie Yvonne's "In the Rain" begins lavishly with stripped-down acoustic guitar lines that quickly electrify the song's ambiance and lure listeners in. Edie's vocals set in with delight, and the way they twist and swirl with the melody is nothing short of magical. Her vocals are the crown jewel of the song, and despite her youth, her voice conveys a surprising level of maturity and depth, compellingly conveying the contradictory feelings she struggles with. Edie's lyrics are soulful and demonstrate her ability to communicate profound feelings. She digs into the depths of her psyche with her introspective approach, asking listeners to join her in navigating the stormy waves of grief and pain. Edie Yvonne's performance in this single struck a chord with me; it's fragile and bears the weight of her emotions and love for capturing her struggles and engraving them through her creativity. That is brilliant!
"In the Rain" is, at its heart, a moving contemplation on the intricacies of emotional turmoil and the search for inner peace. It delves into the feelings of loss and longing that follow a falling out with someone close to you. Edie's lyrics, which are imbued with true candor, let listeners to relate her journey, expressing the sorrow of feeling down through words. The song was written on a turbulent night in Los Angeles during a tremendous storm, and it serves as a metaphor for the emotional wave she was suffering. She navigates life's intricacies and relationships, capturing the uncomfortable moments. "In the Rain" weaves themes seeking peace and calmness in the face of intense turmoil with an earnestness that is utterly enticing.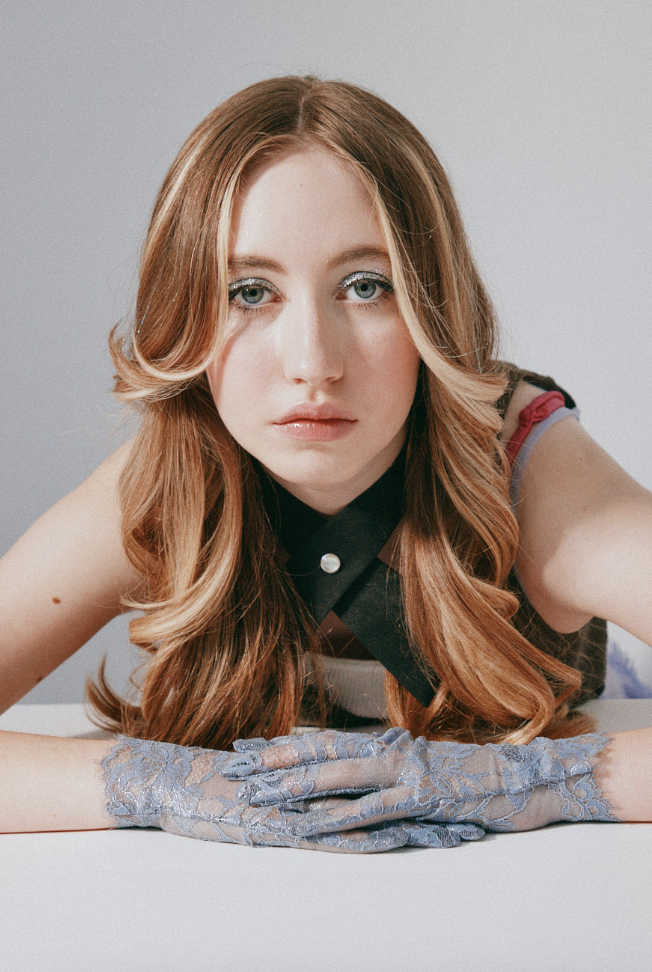 Now, in terms of the production, I think it creates an ideal foundation for Edie's sincere narration. The arrangement lets her singing ability shine through with bright harmonies and a stripped-down guitar, establishing an intimate connection with the listener. The song's emotional effect is enhanced by the spareness of the instrumentation, which emphasizes Edie's introspective journey as she tries for inner calm amid the storm of emotions. Her collaboration with producers Nicky Swedin and Cormac Liotta gives it more depth and feeling. Their skill in generating an atmosphere that praises the emotional core of the song is evident. Each note rings true as if the tune were an embodiment of Edie's pain, it solidifies the song's relevancy and uniqueness.
Lastly, "In the Rain" is an outstanding witness to Edie Yvonne's skill, emotional depth, and maturation as a young artist. Despite her age, she faces serious emotional anguish front on, pouring her emotions into a wonderfully constructed song. Her adept combination of sincere writing, captivating voice, and fascinating storytelling suggests she has a promising future and is an artist to keep an eye on.
Listen to "In the Rain" by Edie Yvonne on Spotify and let us know your thoughts.
You can follow Edie Yvonne here for more information.