In the constant flux of modern music, where melodies and stories meet, Denton-based band Matthew and The Arrogant Sea shine as stars of lyrical pathos and aural discovery. Their most recent release, "A Little Off," which came out on July 17th, is the second single from their upcoming LP "If You Find Yourself Floating Away," which is set to be released on September 1st. Talking about "A Little Off" is nothing short of a mesmerizing journey through the corridors of personal morphing and unshackling freedom. This song lifts itself to an anthem of profound self-acceptance and progress with a subtle interplay of vocals, instrumentation, and a conceptual depth that resonates far and wide. Let's dive into this heartfelt song.
"A Little Off," opening sweetly and gently, swiftly grips us (the listeners) with so much emotion and holistic tones and sounds that we can't help but feel like we're along for the ride with the band. Matthew and The Arrogant Sea (MATAS) know how to tell a story with their music, and the entrance to this song created a soundscape that set the tone for the whole story. Matthew Gray's vocals soar with fascinating honesty, bearing the weight of the song's emotions, which range from gentle reflection to thunderous empowerment. His voice rings true with each note, connecting us to the genuine feelings expressed in the lyrics. His delivery flawlessly traverses the song's specifics, making the message of "A Little Off" fluidly glide between the instruments and the slow crescendo of emotions to create an almost mesmerizing experience for us. This appropriately conveys the lyrics and the emotions behind them.
"A Little Off" is, at its core, a wonderfully woven tapestry of themes spanning personal growth, bravery, and the freeing process of letting go of relationships that no longer nourish the soul. The lyrics written by the band's vocalist, Matthew Gray, are descriptive and contemplative, providing us with a mirror to our path of self-discovery. Gray's poetic skill shows through as he gently unfurls the emotional layers, negotiating the complexity of saying goodbye to what was and honoring the unexplored possibilities of the future. The pace of the song also reflects the process of human development, from doubt to triumphant revelation of greater freedom. This powerful delivery conveys the core of the song's concept effectively, allowing us to embark on our path of self-discovery.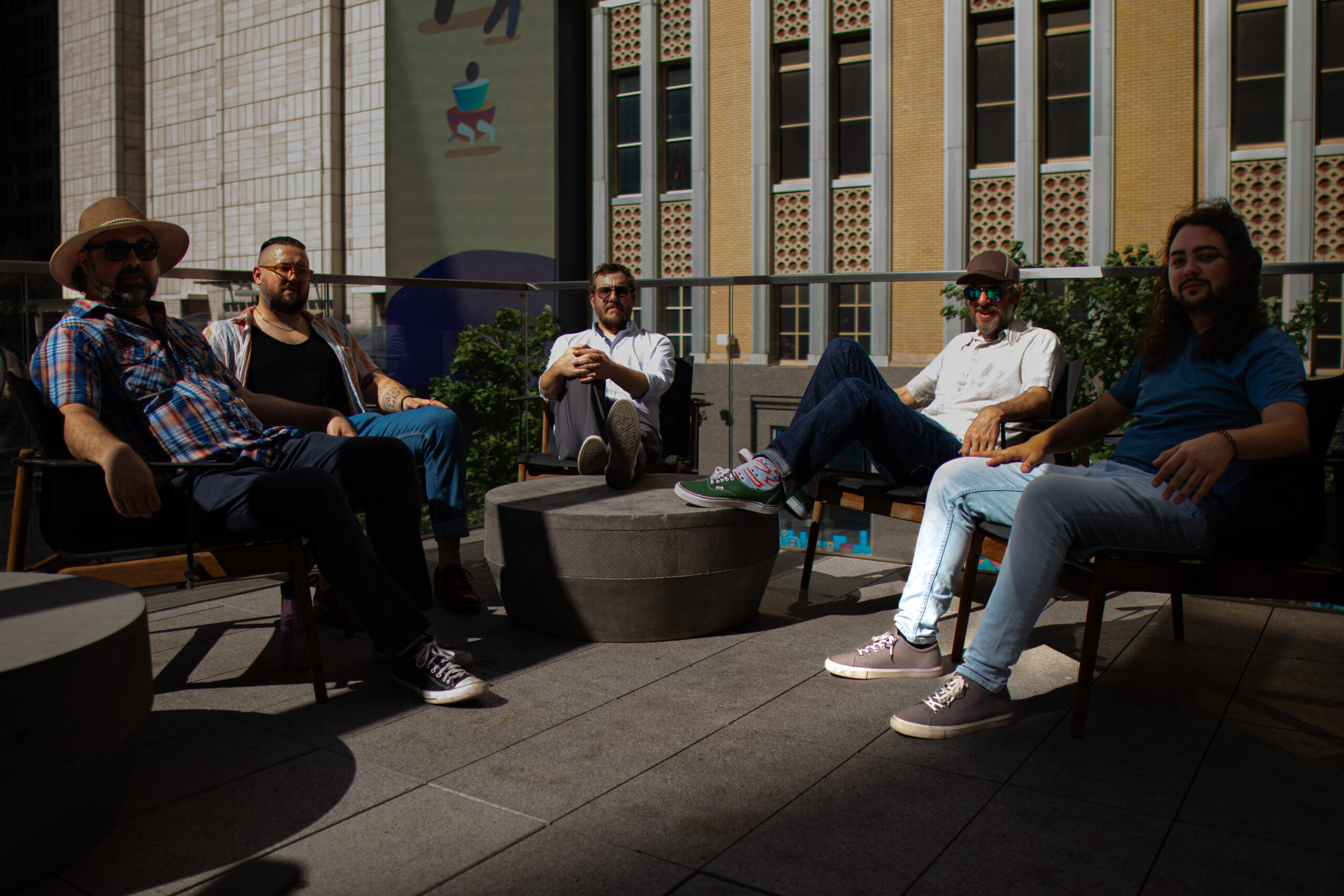 In terms of instrumentation and production, I'm convinced the performance of "A Little Off" exemplifies MATAS's cohesive musical synergy. Each band member's instrument was essential in creating a tone that aligned with the song's thoughts. The calm base was given by Pablo Alzate's acoustic guitar and classical notes, while Tony Whitlock's electric guitar gave layers of depth and passion. Jesse Chandler's beautiful piano and flute work lent an otherworldly layer to the song, heightening its reflective nature. Blake Vickrey's bass and Hagen Hauschild's drums provided a rhythmic foundation for the track's emotional intensity. I especially admired how everything meshed together so well. Everything fits, from the basic groove to the piano and flute work.
In my closing remarks on "A Little Off," I wish to highlight that Matthew and The Arrogant Sea have created not just a musical gem but also a profound study of the human experience. Their ability to tie together themes of human growth, courage, and liberation with impeccable instrumentation and expressive vocals proves their artistic skill. This song can take us to a place where the process of discarding the old and entering into the new becomes an anthem of self-acceptance. As we await the release of "If You Find Yourself Floating Away," "A Little Off" is a symbol of the transforming power that music can have in our lives. I urge you to keep on listening to it!
Listen to "A Little Off" by MATAS on Spotify or SoundCloud and let us know your thoughts.
You can follow MATAS here for more information