In the fascinating domain of alt-pop, Kiirstin Marilyn sprouts as a dazzling storyteller, sculpting emotions into an array of music that resonates with the soul. Her latest offering, the 'Kristoffer' EP, which came out on November 11, is an emotional journey that defies musical borders, touching on themes of love, loss, resilience, and personal growth with raw and uncut beauty. Kiirstin Marilyn, an eclectic artist rooted in New York City's lively center, adds a lot of experience to her music. From the tender age of 3, she found solace on the stage, and her journey has evolved through musical theater, post-hardcore rock, sketch comedy, and street activism. This rich tapestry of life infuses her music with passion and authenticity that shine through in every note. In this hauntingly beautiful EP, Kiirstin Marilyn bares her soul with a poignant and heartfelt homage to her late brother, Kristoffer. The EP, named after him, stands as a testament to the cathartic power of music as a vessel for profound personal expression.
Ward Williams' grabbing string and cello arrangement on the opening track, "Beyond the Bad," creates a heavenly ambiance that enhances Kiirstin's emotive vocals. As a rare gem that feels like a gentle yet profound whisper to the soul, this song digs into the intricacies of managing life's challenges, providing a message of hope beyond adversity. Kiirstin's vocals leap and drop with real sincerity, capturing the core of human struggle.
"Real Life" follows, and it's a song that hits home with its compassionate depiction of the daily difficulties we face. The drums expertly propel the rhythm forward, adding a pulsing heartbeat to the story. Kiirstin's vocals convey a depth of emotion that is both reassuring and cathartic, encouraging listeners to connect with shared pleasure and grief experiences. This song's instrumentals are a beautiful combination, with each piece deliberately arranged to compliment Kiirstin Marilyn's adorable vocals.
"Twenty-Five" slows the tempo, with the instruments adding a subtle yet strong undertone to the melancholic reflections on the passage of time. This song becomes a reflective journey that delves into the complications of getting older while maintaining one's sense of self. Kiirstin's ability to convey vulnerability through her vocals is very intriguing.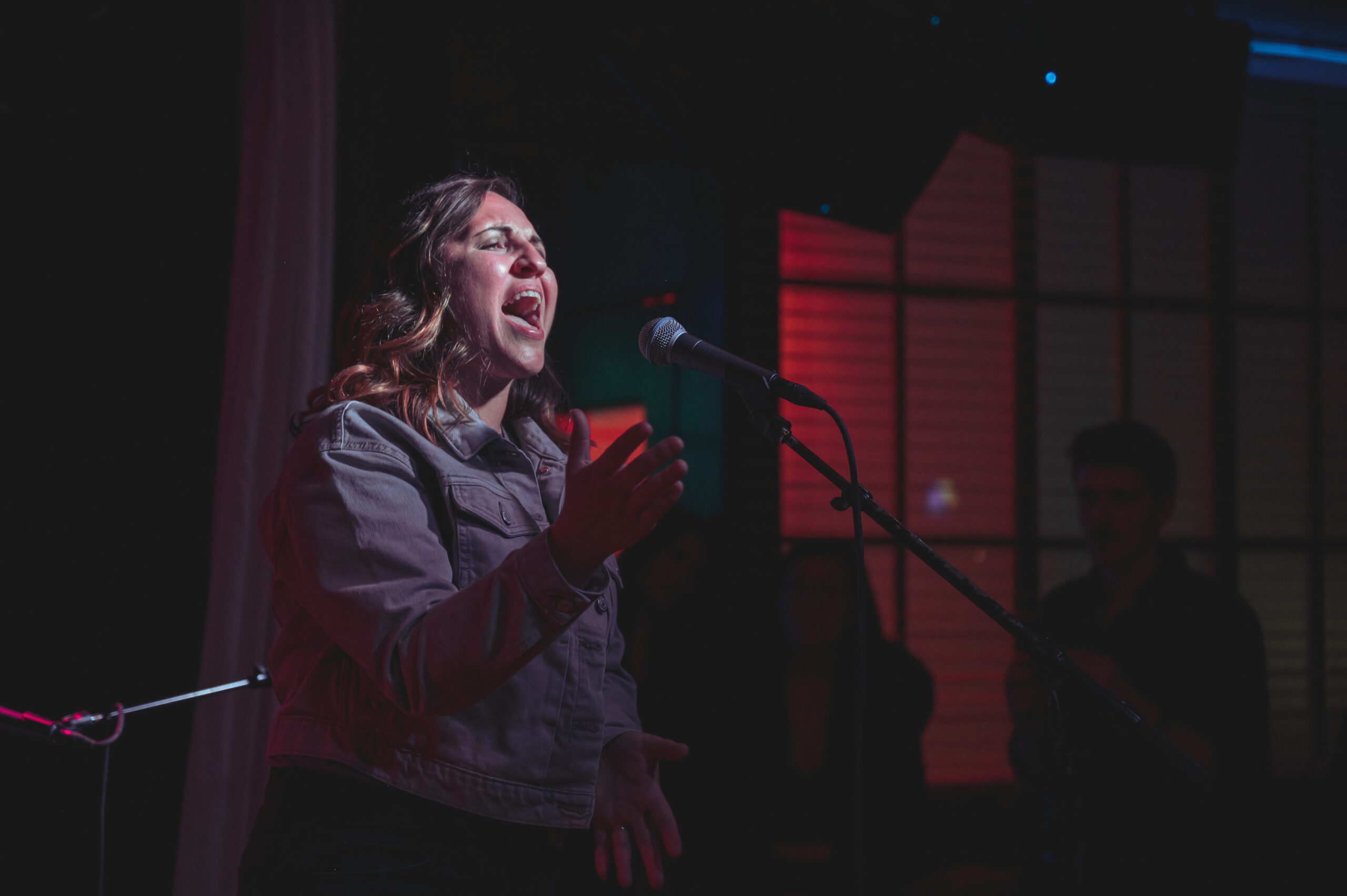 "Train Tracks" picks the pace with amazing instrumentals. This song navigates life's randomness, confronting the unexpected twists that bring us to unfamiliar destinations. Kiirstin's vocals are a driving force, taking us through the ups and downs with degree and conviction. This song is exclusive, with a wonderful marriage of exuberant rhythms and heart-tugging sorrow, a duality that Kiirstin deftly navigates.
"To Forgive," featuring Adam Tilzer, lends a collaborative component to the EP and demonstrates their cooperation. This song covers the critical notion of forgiveness, both for others and for oneself. The synergy between Kiirstin and Tilzer is evident, resulting in an excellent combination of voices and instruments that heightens the emotional impact of the song. Their vocals are clear and calming, with a passion that seems to reach out through the speakers and wrap us in a musical hug.
"Older," the EP's closing track, encapsulates the overriding theme of personal growth and healing. Kiirstin's vocals, complemented by a soulful arrangement, deliver a strong message of acceptance and transformation. Her artistic eloquence intensifies the ambiance, with each word chosen to resound and linger like the last leaves of autumn clinging to a tree. It brings the EP to a satisfactory conclusion, providing us with closure and a sense of hope
In a nutshell, "Kristoffer" is an EP that aims for the soul as much as the ears. It's a musical journey that honors the love that exists between a sister and a brother. It's only an EP, but it's a musical journey through the human experience, an emotional exploration of love, loss, resilience, and growth as a person. Kiirstin Marilyn's voice, soulful performances, and the lush instrumentation crafted by an exceptional ensemble of musicians coalesce to make this EP a riveting and powerful tribute to her late brother, Kristoffer Kuhi. Kiirstin asks us to join her on her journey through her music, notifying us of the healing power of storytelling. She reveals her heart, creating a tapestry of emotions that transcends personal loss into a symphony of love and resilience.
Listen to the "Kristoffer" EP by Kiirstin Marilyn on Spotify and let us know your thoughts.
You can follow Kiirstin Marilyn here for more information.