Ashkenazy is renowned for his musical prowess and his ability to inspire others. With his first album in 2015 and a couple of tracks since March 2021 with producer Shahar Kaufman, the two joined up again and released Asaf Ashkenazy's debut EP last year titled "Dog In Yard," a 5 track EP with four songs in English and one in Hebrew. The "Dog In Yard" EP was released on May 1st, 2022, and is an excellent example of how Asaf Ashkenazy and Shahar Kaufman have developed and evolved. Let's take a closer look at every track and see what makes this EP so special.
"Don't Cry," with a total duration of 4 minutes and 12 seconds, is a captivating and moving composition that opens the EP with an impressive and stirring acoustic guitar riff. Asaf's vocals are comforting and genuine, communicating to the audience a message of hope and encouragement. The song's overall mood is simply entrancing, with the acoustic guitar beaming through in all its grandeur, urging you to chant along with its infectious melody in a simple, yet potent orchestration.
"Spread The Light," the second cut, is an upbeat and uplifting tune that urges people to disseminate positivity and kindness wherever they go. The beat is vivacious, with a catchy guitar melody and a driving drumbeat that will quickly have you moving your feet. Asaf's vocals are passionate and enthusiastic on this tune, communicating a message of unity and a positive outlook. The incredible bassline sets the ideal tone and is complimented by dreamy soundscapes that convey you on an epic journey of peacefulness. Ashkenazy's emotive singing merges perfectly with the melodies, adding complexity and beauty to the already riveting composition. To me, the chorus is particularly evocative and catchy with the refrain "Spread The Light, Wherever You Go."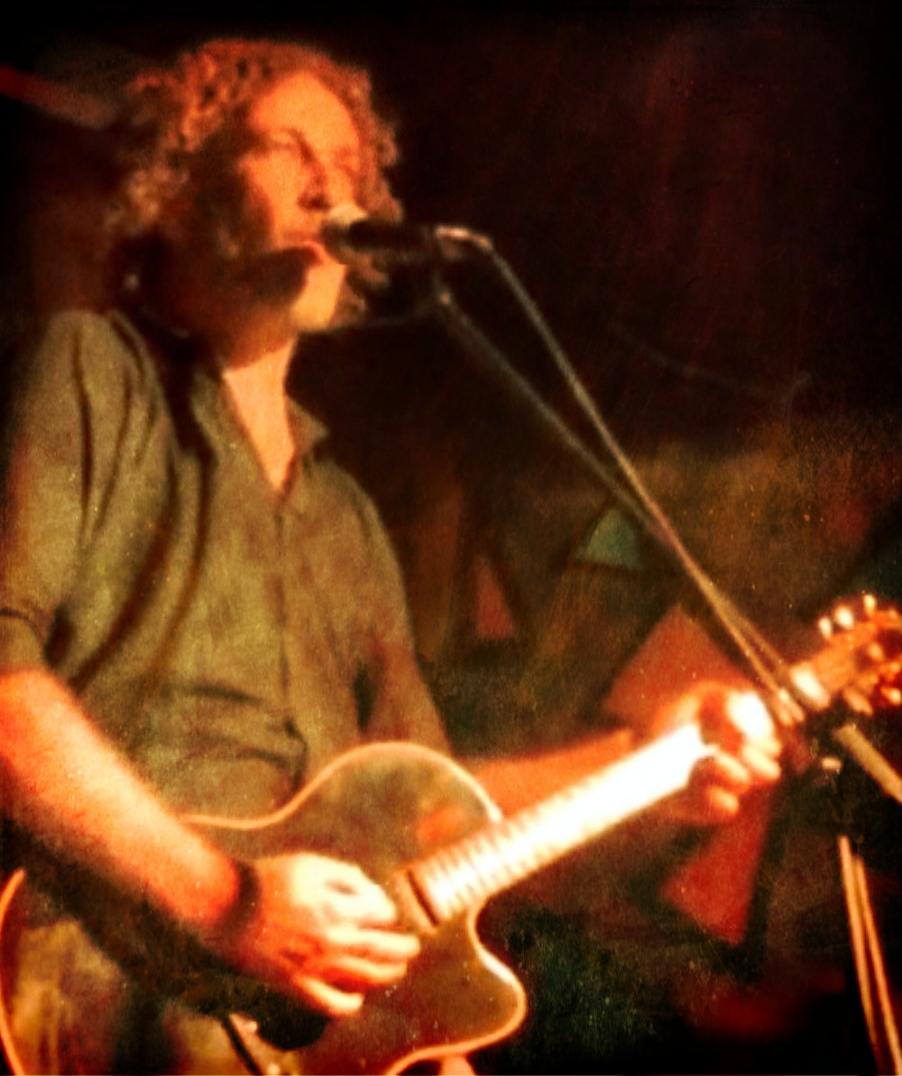 The third track on the EP, "Take Me," is a fast-paced and pensive ballad that highlights Asaf's composition and singing skills. The instrumentation is basic, with a simple guitar accompaniment, allowing the lyrics and vocals to stand out. Lines like "Take me on a trip, I'll go anywhere you go" communicate a feeling of vulnerability and yearning in this song, which is an appeal to love and connection. The instrumental arrangements in "Take Me" are simply beautiful, and they take the cake for me, making it the EP's standout cut.
"Thinking of You," the fourth track, is a charming and sentimental song that displays Asaf's ability to write catchy melodies. The initial melody establishes the mood of the song and sets the stage for Asaf's emotive and sensitive vocals. This song's lyrics are about missing someone and the anguish that comes with it. The beautiful guitar tune, like a gentle wave crashing onto the beach, creates a charm of enchantment that can either soothe the audience into a tranquil reverie or transmit you to a celestial realm. The arrangement is simple, with the piano and Asaf's singing contributing to the emotional effect of the song.
The EP's final piece, "C'est La Victor," is the only one executed in Hebrew. It's a fun tune with lively instrumentals, driving guitar melodies, and infectious lyrics that will have you singing in no time. Asaf's vocals are passionate and lively, expressing a feeling of joy and pleasure. The combination of keys, guitar, and drumming creates a sound tapestry, with each element telling its own story while allowing you to get immersed in their complex interplay. "C'est La Victor" perfectly depicts the spirit of musical magic.
Overall, "Dog In Yard" is an excellent EP that demonstrates Asaf Ashkenazy's flexibility as a performer and composer. His music is genuine and sincere, and his vocals are expressive and emotive. The EP goes through various styles and emotions with noteworthy production. Shahar Kaufman gave just the perfect amount of polish and flare to each composition. So, whether you're a fan of rock, folk, pop, or Americana, there is something on this EP for you. I highly recommend it!
Listen to the "Dog In Yard" EP by Asaf Ashkenazy on Spotify and let us know your thoughts.
You can follow Asaf Ashkenazy here for more information.