Daniel de Boer, a Dutch bassist, and singer living in Amsterdam, on the 7th of April this year released his first album, "Out of Shadows," a nine-track album that easily merges numerous cultures and genres into a unified world-pop experience with well-written songs. This album, composed and recorded during Daniel's endure at Berklee Valencia, exhibits his ability as a bassist, vocalist, and composer. He featured a wide ensemble of musicians from over sixteen nations and interestingly, this experience appears as pure as possible. And with instruments such as the oud, diatonic accordion, oriental percussion, and Lyra, "Out of Shadows" offers intriguing and potent sounds that transport listeners to a realm of ethereal beauty and self-discovery. Let us now discuss the album.
The album begins with the compelling "Fly Away," which sets the tone for the musical trip that follows. Daniel's delightful voice flows beautifully over the delicate chords from the beginning, transporting listeners on a journey of liberation and transformation. The minimal and ethereal sound of this music is amazing and underlines the message it portrays, while listeners are hooked by the grandeur of the backing vocalists.
"Closer" covers the idea of intimacy and emotional connection, and it begins in an incredibly addicting style that will captivate anyone. While de Boer's passionate lyrics and expressive vocal delivery add to the song's emotional depth, I was especially taken by the electronic beats that give the groove a lot of bounce. The enthusiasm is persistent, and it will undoubtedly entice listeners. This track's production work is very outstanding, particularly the soothing melodies and backup vocals that persist in the background while adding charm to the entire tone.
Daniel de Boer digs into personal growth with "Don't Hold The Line," urging listeners to let go of harmful relationships. While some strings and a simple beat are used to enhance the musical show, this song blends meaningful lyrics with an alluring pop sensibility, making it both empathic and captivating. The songwriting is wonderful, and the vocals are warm and appealing, drawing listeners in.
"Circles" exemplifies de Boer's ability to integrate cultural elements. The song combines classic and contemporary elements, resulting in a bright and rhythmic composition. It instantly stands out thanks to its driven percussion and enticing melodies. This song is so compelling that you will be fully immersed in its mood and its capacity to build a whole auditory cosmos astounded me. The vocal presentation also is excellent and appealing to the ear.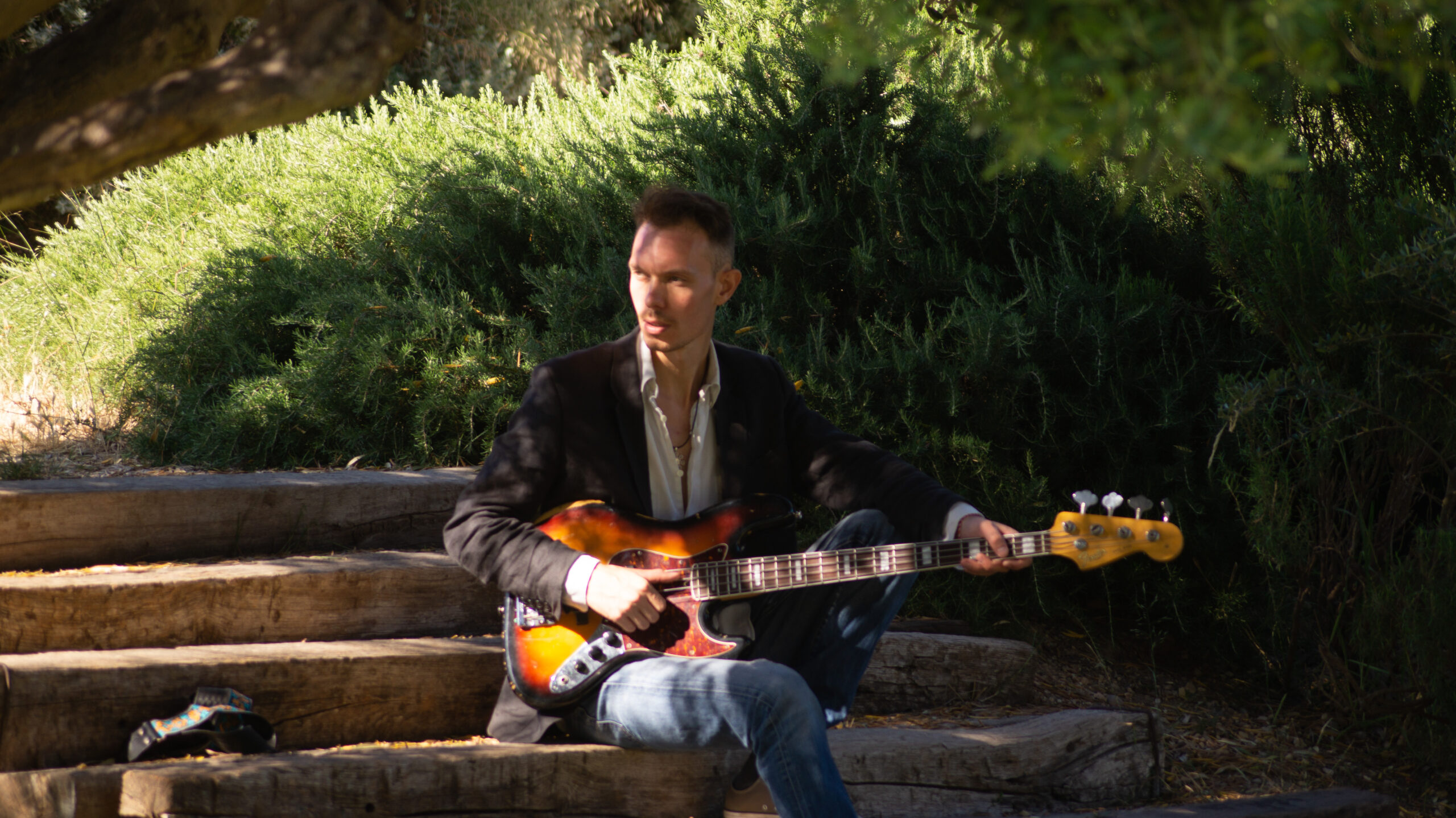 Moving on, "Out of Shadows," the album's title tune, has a distinct personality and is a profound anthem of self-empowerment and breaking free from the shackles of darkness. The thoughtful lyrics, along with the gorgeous orchestral arrangement, create a strong and uplifting ambiance that lingers. In this work, de Boer shows remarkable creative and lyrical maturity, as well as an impressive vocal performance.
Daniel de Boer works with a more ambient and introspective tone in "Outside," influenced by Middle Eastern music. The soft music and poignant words evoke feelings of loneliness and introspection. Lyrically, this song emphasizes the desire for independence and breaking away from cultural norms, with the lyrics attempting to convey empathy and friendship with love. I loved how the exuberant vocals merged with the beautiful atmosphere to create a tune that will leave you feeling alive, concluding in a gripping and engaging piece.
"Paradise" is an incredible shift of pace, bringing a vibrant and tropical atmosphere to the album. This song blends attractive pop and world music rhythms and melodies and the integration of instruments such as the Lyra, guitar, and solo bass gives the composition an exclusive flavor. Lyrically, this song explores the longing for a lovely environment to find peace and peacefulness, making for a delightful and exhilarating listening experience. And because the soundscapes are broad, the song feels pleasant as a result of the amazing melody.
Daniel de Boer takes a sensitive and genuine approach with "Mother Earth," paying honor to our planet and emphasizing the necessity of environmental conscience. Gentle melodies and genuine vocals create an intimate and emotional environment in the song. The lyrics show a strong connection to nature as well as a demand to preserve it. "Mother Earth" stands out as the album's most lovely and meditative piece. Above anything else, the pace of this song is amazing. A completely pleasant beat!
"Remember," the concluding tune, transfers us to another realm through music. This song, which combines several ethnic elements, showcases Daniel's ability to seamlessly blend numerous styles. The engulfing and fascinating mood is created by the lavish instrumental arrangements, which feature the oud and exotic percussion. Lyrically, "Remember" encourages the listener to cherish the memories that have shaped their lives and to enjoy the beauty of diversity. This, in my opinion, is an important feature of the record that will compel us to "remember" and return to it.
Overall, Daniel de Boer's "Out of Shadows" is an excellent first album that effectively integrates different musical inspirations into a united pop sound. Each song genuinely resonates with us, and the album's music space keeps us thoroughly immersed in the sounds. Daniel's powerful voice and the skillful involvement of musicians from all across the world support the songs' particular points of view and emotional journey. From the bright and attractive tracks to the calm and introspective sections, the album provides a captivating listening experience that transcends cultural boundaries. "Out of Shadows" displays Daniel de Boer's strengths as a composer, performer, and world pop music ambassador.
Listen to the "Out of Shadows" album by Daniel de Boer on Spotify and let us know your thoughts.
You can follow Daniel de Boer here for more information.