Iceland's capital, Reykjavik Alds Fjóla is a singer/songwriter with exceptional and distinctive songwriting ability. She has been creating songs for quite some time and has achieved so much in her musical journey when she surrounded herself with inspirational artists in 2012 and by the time they recognized it, they had formed a creative and lovely bond. "Pipedreams" is her second studio album, which was published on February 10th of this year. Inspired by her favorite era, the 1990s, "Pipedreams" is a gorgeous collection of six distinctive songs, each with its distinct taste and ambiance, and great depths in composition that make the entire album a must-listen. Let me now tell you about the album and the songs on it.
The album begins with "Wasted," a song on the frustration of seeing someone you care about squander their potential. The song is propelled forward by distorted guitars and powerful rhythms, and Alds Fjóla's vocals rise above the stunning instrumentation. Her lyrics are sincere and passionate, capturing the sense of the futility of trying to assist someone who can't help themselves. The story framework is quite interesting. The writing is superb, and the listening experience is unforgettable.
Moving on, the second track, "Burn," is a hard-hitting ballad about the difficulties of confronting your worries. It's a song that takes its time getting into the groove, and I liked how the attractive rhythmic arrangement, paired with suitable percussion and guitars, and Alds Fjóla's deep vocals provided a lot of depth to the song. She delivered a heartfelt delivery that added to the song's emotional impact. This song was incredible to me, and I'm sure it would hold anyone's attention till the very last note. The beat is catchy and contagious.
"Rearview Mirror," the third tune, is a Krautrock-inspired composition with a fast and throbbing pace. The structure of this song is stunningly unique, with the words influencing the tempo and arc. It discusses the difficulty of letting go of the past and moving on from problems that you don't want to confront. Alds Fjóla's voice is dreamy and layered, and the song has some fantastic writing parts that I truly enjoy. It's stunning and intriguing. This music demands your attention, and it will not disappoint.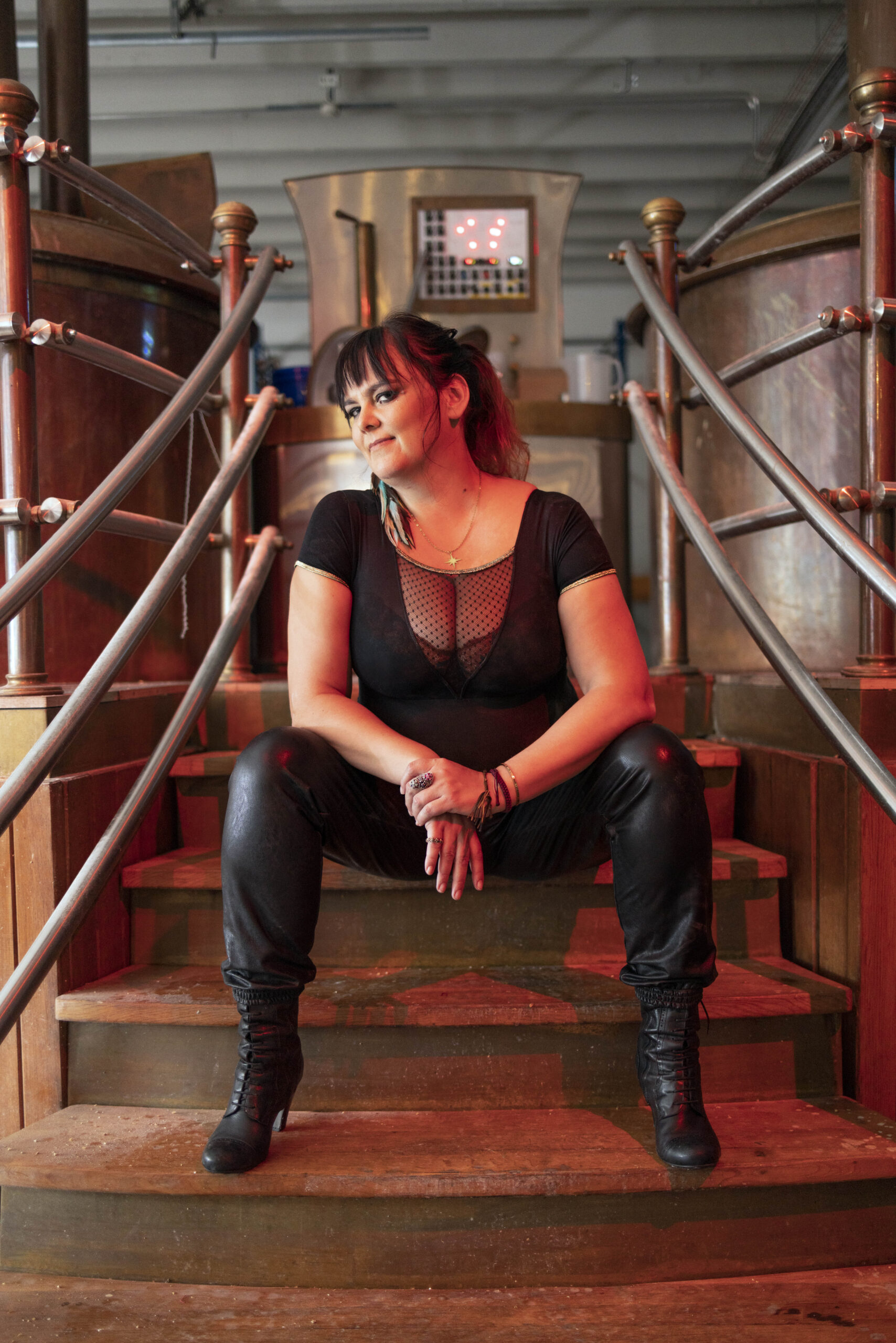 "Pipedreams," the album's title tune, is my favorite and is brilliantly produced. It's a shadowy and atmospheric track that highlights the band's musical spectrum with its mesmerizing melody and swirling synthesizers that create a surreal ambiance. The lyrics discuss the dangers of pursuing unrealistic ambitions as well as the value of being grounded. It's a strong and lovely tune with a freshness in the arrangement that keeps the head bright while we immerse ourselves in the song. It has a lot of cohesiveness, and the vocal harmonies are amazing, both melodically and texturally. Alds Fjóla and her band's amazing abilities shine through on this song, producing a very fascinating and compelling experience.
"Crossfire," the album's final but one tune, is another gem. It begins with fascinating acoustic guitar rhythms and interesting percussion. It's a song about the battle to be true to oneself in the face of adversity; the chorus is particularly appealing, and I appreciate how the drum hits become more strong as the song progresses, which worked well for me since they mixed nicely in the chorus to lift my mood. Not to mention, Alds Fjóla's enthusiasm was apparent, and the band's tandem is obvious.
The EP concludes with "Brenndu brýr," a stunningly lovely piece that highlights Alds Fjóla's Icelandic roots. The song, which is completely in Icelandic, has a simple, atmospheric sound that wonderfully compliments the raw intensity of the words. It's a lovely way to finish the album, and it's a feast for the ears as well as the very essence of being human. Her usage of her home tongue is magnificent, and I enjoyed how it produced a euphonic patchwork of sound that envelops us in its enthralling embrace.
Overall, "Pipedreams" is a strong compilation of songs with a unique take on standing your ground and conquering your anxieties. It's an amazingly captivating album. The tracks are masterfully crafted, with each sound in each song carefully selected and placed. I am confident that this album will be praised for its catchy tunes and writing poetry, both of which will strike a chord with many of us.
Listen to the "Pipedreams" EP by Aldís Fjóla on Spotify or SoundCloud and let us know your thoughts.
You can follow Aldís Fjóla here for more information.