Hey, guys! Allow me to warmly welcome you to Govorukha, an immensely gifted artist born in Russia and presently living in Prague, Czech Republic. In his one-bedroom apartment, Govorukha creates music that spans boundaries and emotions. His recent masterwork, "Scissors," which he released on September 20, is a profound work that effortlessly integrates acoustic and electric guitars, cajon, violin, and piano to create a breathtaking emotional journey. Govorukha's outstanding musicianship and composition prowess are on display in the song's fundamental message of unconditional support and acceptance for a friend without judgment. It's a feeling that is more relevant than ever!
The gentle acoustic guitar chords that open "Scissors" provide a soothing, introspective tone. It builds gradually, and the Cajon and violin make stunning entrances, adding layers to the piece and establishing the way for Govorukha's emotional and genuine performance. It's clear he poured his heart into it, and it pays off beautifully. His vocal delivery, tender and delicate, precisely conveys the emotions buried in the song's lyrics, and his voice has an earnest quality that lets us connect with the song's message. The raw emotions in his delivery tug at the heartstrings, communicating the authenticity of the lyrics. It's a performance that makes you believe what you hear, which is a rare and valuable trait in contemporary music. As an artist, Govorukha is uniquely positioned to convey emotions and tales through his music, and "Scissors" clearly reflects his passion and talent.
With lyrics that speak to the core of human emotions, the premise of "Scissors" is its crowning glory, dipping into the universal theme of unwavering support and acceptance and hitting a personal chord with listeners. The metaphor of "scissors" ingeniously symbolizes the act of cutting through judgment and embracing a friend without reservations. The lyrics are deep and resonant, capturing the spirit of the song's message of a devoted friend who is there for you through thick and thin. This makes the music not only aesthetically outstanding but also emotionally compelling. It's a raw and delicate moment set against a beautiful rhythmic backdrop.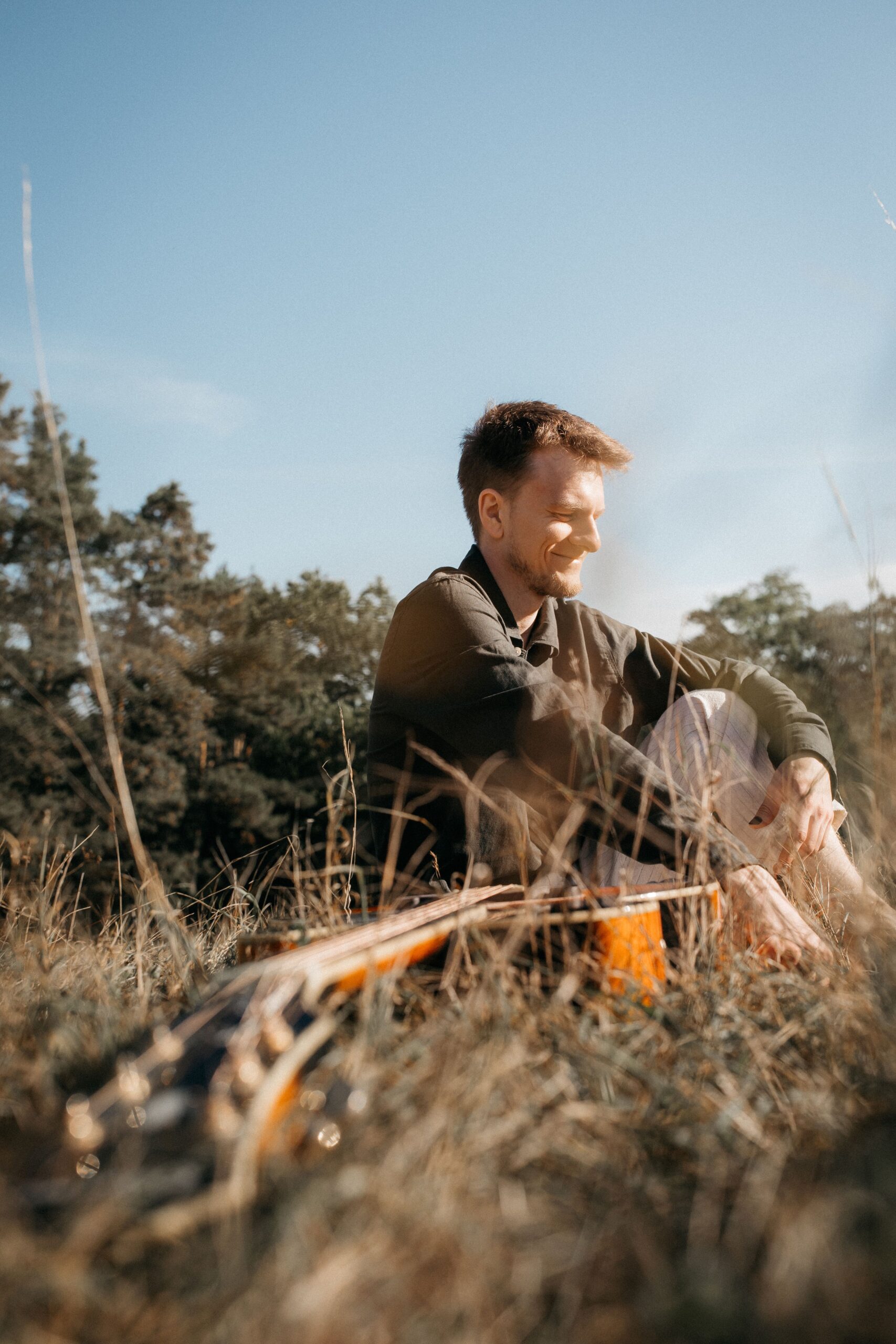 Govorukha has produced "Scissors" with artistic finesse, blending acoustic and electronic elements with an ethereal touch to create an appealing and fascinating soundscape. His production skills shine as he blends storytelling with soulful instrumentation, creating a sound environment that echoes the song's emotional journey. The production is crisp and meticulous, allowing each instrument to breathe while being beneficial to the overall flavor of the song. The piano, in particular, adds a sense of melancholy that complements the theme of the song perfectly. The arrangement draws clear inspiration from early flat-sound works and Rise Against's Ghost's Note Symphonies, but Govorukha's personal touch propels it to a truly unique level.
Overall, "Scissors" is a riveting musical journey. It's a testament to Govorukha's outstanding musical ability as well as his knack for connecting with the listener on an acute emotional level. The song's theme of unrestricted devotion is both significant and all-encompassing, making it a must-listen for anybody who enjoys substantial, emotional music. I entirely propose "Scissors" to everyone out there, and I urge you to look forward to Govorukha's future releases, which promise to be as excellent as this one.
Listen to "Scissors" by Govorukha on Spotify and let us know your thoughts.
You can follow Govorukha on Instagram for more information.