Bryanna Rain, an innovative electronic music artist coming from the United States, Richmond, dwells in the ethereal world where electronic SynthPop Disco meets the melancholy whispers of ghostly vocals. Bryanna Rain presents a haunting aural tapestry with her latest masterpiece, the "LavenderWax EP," intertwining outstanding storylines through her distinctively remixed beats and spectral vocals, leaving a fascinating impression on the listener's soul. This EP's vibe is peaceful and inviting, and I bet anybody who listens will want to return to it. The alterations are natural, and the color palette on the EP is intriguing. Let's have a look at what the EP includes down below.
Opening with its titular track, "LavenderWax, " is a one-minute instrumental gem that embraces you like a warm, comforting cloud. In this piece, Bryanna Rain crafts a tapestry of ambient sound that wraps your senses in calmness in a place where time and space dance a gentle tango. This track carries you to a celestial paradise, where synthesizers zip and sprinkle like shooting stars, creating an enticing atmosphere.
"#Blaming Simar/Pandemica," the second track, is a compelling and emotionally packed song that delves forward into the themes of pain, betrayal, and revenge. The opening lines, "Souvenirs of pain, Non-physical, Colour me again, 'Miss Miserable,'" define the tone for the entire track, sending you into a world of pain and disdain. The lyrics keep digging into the aftermath of an unhealthy relationship, where trust has been broken and accusations are flying. Bryanna Rain's use of metaphors like "Voodoo that you do" and "I'm gasoline, and it's your time to burn" conjures a picture of a connection on the verge of shattering. The song's style, a blend of electropop and dance, endorses the intensity of the lyrics. Bryanna Rain's vocals are natural and full of passion, depicting the rage and sorrow behind the lyrics. The driving electronic sounds and pounding rhythm beats enhance the stormy character of the subject matter significantly.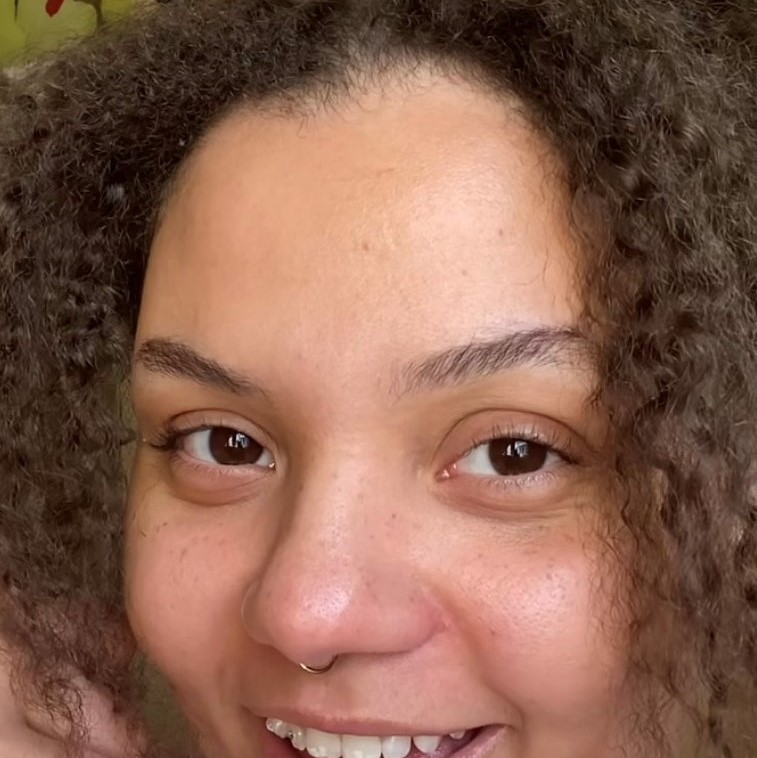 "GhostBaby (Ectoplasma) / Blaming Vedant / Theme From B+E (Adventures)" is the third and last track, and it is a fascinating musical journey that dives into concepts of transformation, thought, and the fleeting nature of humanity. The lyrics, "Chemical reaction, Physical attraction, Animal Nature, Nocturnal behavior, Dark of night," perform as a poetic prelude, and tempt you with ambiguity and dichotomy. The lyrics, immensely poetic and reflective, convey the heart of a major change, implying the need to let go of the past and welcome a new, unforeseeable future. Bryanna Rain's vocals in this song are dreamy and haunting, perfectly matching the ambiance of the music. The song's varied mix of genres and styles contributes to its elusive enchantment, representing the intricacies of everyday life.
Overall, this EP is a must-list for everyone who enjoys experimental electronic music with beautiful voices, creative instrumentals, and thought-provoking lyrics. Bryanna Rain has crafted an engaging and evocative work of art that leaves an indelible impact on the listener, making a return to the "LavenderWax" EP a tempting possibility. I want to express my heartfelt gratitude for this EP. Rain's ability to create a profound and emotionally evocative musical experience is displayed in this great piece of art. Each track has its unique appeal and contributes to the EP's overall narrative. It's a journey that invites us to explore the depths of human emotions and evolution, from the quiet beginning to the emotionally charged middle and the reflective conclusion.
Listen to the "LavenderWax" EP by Bryanna Rain on Bandcamp and let us know your thoughts.
You can follow Bryanna here for more information.