She is a vivacious force of nature, not just an artist. With her recent release, "My Lovely Enemy," she has solidified herself as a genre-bending sensation. You're likely curious about who we're talking about. Yes! It's Grace McLean, a multi-hyphenate actor, singer, and writer headquartered in New York, whose contents are not ordinary but crave the extraordinary. McLean's music is an intriguing journey that immerses listeners in its impressive embrace, and with her debut full-length album set to release in 2024, it's clear that she is set to take the global music scene by storm, having already unveiled the title track single, which is nothing short of a modern masterpiece. Released on September 24, this song is an all-encompassing journey through love, desire, and the alluring pull of the unknown. McLean's elegance, charisma, and darkly seductive allure will remind you of Queen B herself, Beyoncé. Let us now delve into and grasp the narrative told in "My Lovely Enemy" by Grace McLean.
From the very first notes, this sensuous siren lures us into a universe where cinema, jazz, and soul collide in a glorious explosion of sound and emotion. While the first few words of a song can make or break it, this is not the case with "My Lovely Enemy." They are a spellbinding doorway into Grace Mclean's world of seduction and desire. "This hand has held many things—flowers I loved and diamond rings. This hand is longing now to hold your hand." With these lines,  McLean sets the pace for a bold exploration of desire and passion, as well as the all-encompassing power of love. Her voice, described by The New York Times as "a flexible instrument with unexpected reserves of power," is the life force of this song. They are a weapon of seduction, an invitation to delve into the tangled depths of her talent. She injects a visceral emotion into each note that goes deep into our souls. But it's not simply her voice that captivates; it's also her performance! She possesses the same flair and charisma as Beyonce, capturing the attention of the audience with her glittering aura and a voice that can melt even the coldest of hearts. Grace McLean, to me, does more than just sing; she casts a spell that binds us to her every word. She takes our breath away and leaves us yearning for more.
The lyrics, cloaked in an aura of mystery, plumb the depths of longing, devotion, and ultimate surrender. McLean paints a timeless and enchanting story of love and sacrifice as she sings, "And now, with my last breath, I bind myself to you. It's just a little death that keeps me from my groom." Grace McLean's songwriting is lyrically lovely, musically intricate, and exceptionally intimate, painting a picture of enthusiasm between two souls brought together despite all odds. As an outcome, the premise of "My Lovely Enemy" is a fascinating study of forbidden love, the overwhelming pull of darkness, and submission to one's darkest impulses. It's a narrative that will speak to everyone who has ever been involved in a web of love that defies reason and societal norms. In the intoxicating chorus, "Gimme, gimme blood; Gimme, gimme all the blood," McLean embraces desire and obsession, submitting herself to the irresistible pull of her "lovely enemy." The song is a mesmerizing waltz between night and day, a beguiling journey that ends in a raging crescendo of sentiments.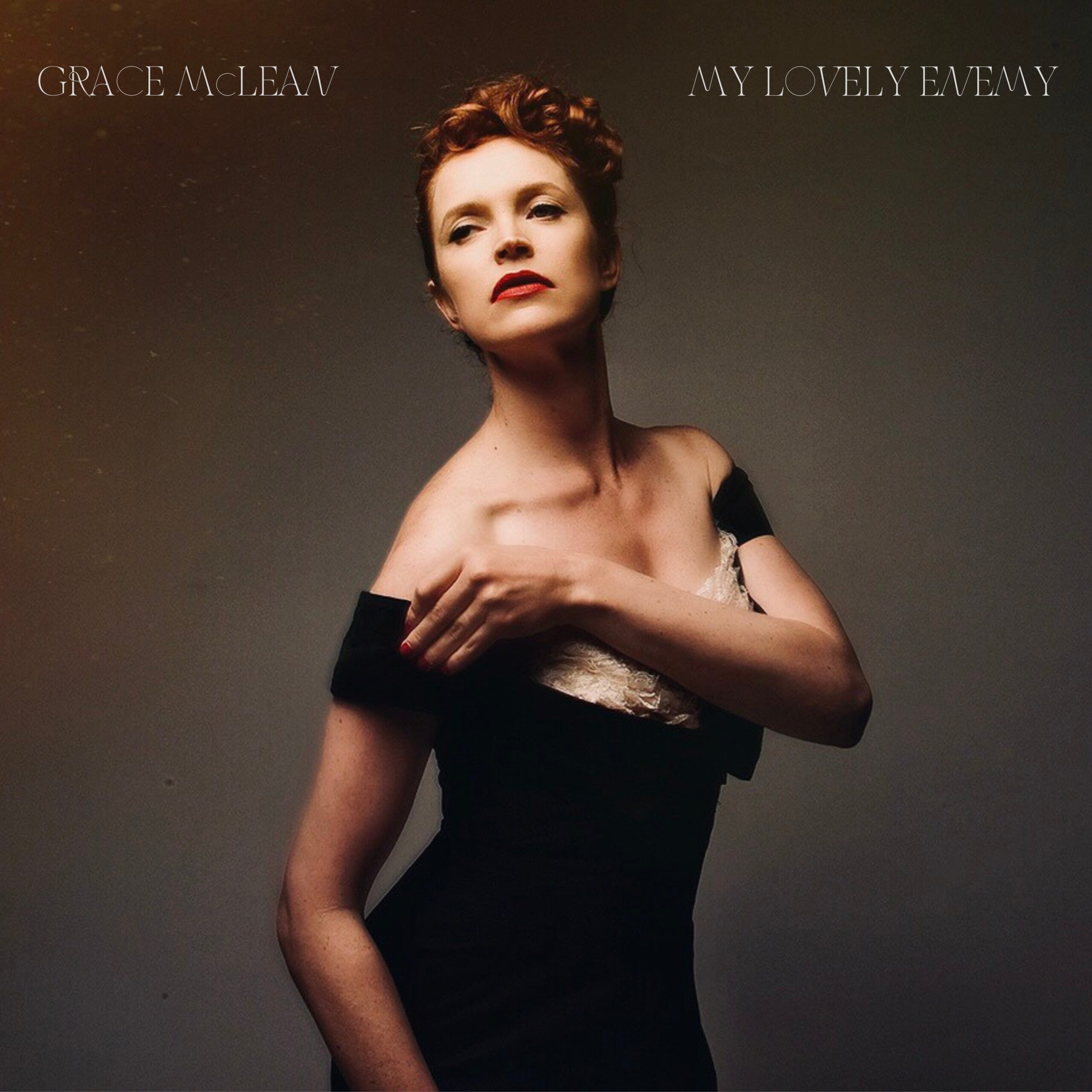 "My Lovely Enemy," produced by Justin Goldner with a keen eye for detail and a knack for McLean's inimitable approach, is a testament to the heights that music can reach when it defies standards. Broadway World describes it as "musically complex, dramatically abstract, and intensely intimate in style." McLean's voice is given prominence by the production, which makes every note count. In contrast, the instrumentation is a work of art. From the start, it's a jazzy, soulful, and cinematic journey. The arrangement is rich, with each instrument adding to the beautiful tapestry of sound. The piercing proclaims of "Gimme, gimme blood" whisper in your soul as McLean's vocals fly above it all. To be honest, the fervor in the vocals, tunes, and stunning soundscapes feels mystical and wonderful.
Overall, Grace McLean's "My Lovely Enemy" is a riveting musical journey that defies the ordinary. It's a compelling tune that conveys us to a world of desire and surrender, where love and sacrifice merge in an intimate dance. With this song, Grace McLean has defined herself as a modern-day enchantress, lyrical poet, and vocal juggernaut. It's more than simply melody; it's a feeling that will continue in our hearts and souls.
Listen to "My Lovely Enemy" by Grace McLean on Spotify and let us know your thoughts.
You can follow Grace McLean here for more information.