"Haystack Rock" is a 12-track album by singer-songwriter Jon Slow from Black Rock, Connecticut in the United States. Set against the backdrop of the COVID-19 epidemic, this album weaves magnificent stories of personal growth, resilience, and the transformational power of love. It was released on March 24th and was inspired by a visit to Oregon's Haystack Rock. The songs on it convey the spirit of appreciating life's simple moments and cherishing the relationships we form with people. Join me as I dig into the album's tracks, which are infused with lush instrumentality and poignant, sentimental lyrics that are ideal for anybody in a drowsy frame of mind. Continue reading to be enthralled.
"Read Your Mind," the album's opening tune, quickly attracts listeners with its appealing melodies and refined guitar work. It establishes the tone for the album, displaying Jon's ability to merge lovely lyrics with compelling tunes with ease. The layered acoustic guitars lend a rich richness to the song, while the velvety flute riffs offer a touch of grandeur to the overall ambiance.
"I Am The Wind" follows as a notable piece that demonstrates Jon Slow's songwriting competence and knack to pen profound lyrics. This song perfectly portrays the ephemeral aspect of life and the significance of living in the present moment in my opinion. The exquisite interaction of the acoustic guitars and the floating clarinet and flute produces a fascinating ambiance that evokes a sense of freedom and adventure. While the brisk pace and delicate rhythms provide an ideal setting for us to fully immerse ourselves in the wonder of this song. Jon's delivery is exceptional and he comes clear with each lyric he sings.
"For All That You Are" is a heartwarming love song about the transformational power of love in the throes of a changing world impacted by the COVID-19 epidemic. The deeply moving lyrics evoke admiration for a loved one's presence and the great influence they make on one's life. This song's vocal harmonies are particularly stunning, providing a feeling of camaraderie and emotional resonance. When coupled with wonderful, subtle music, the lyrics become more compelling and addicting.
The next music, "Smile," is a lively and catchy track that oozes happiness and cheerfulness. It has captivating melodies and an uplifting cadence that will have you thumping your feet. The lively guitar riffs and buoyant flute solos lend layers of vibrancy and optimism to the song's theme of finding contentment in the simple delights of life. It's an excellent tune that is not unique but also an earworm.
Following that, "Thinking of You" plunges into reflection and desire. It depicts the divergent emotions that precede missing someone and cherishing memories. The soothing acoustic guitar melodies relate with the contemplative lyrics appropriately, creating an intimate and heartfelt ambiance while periling you in a trance that allows you to just vibe along with it. In addition, there is a lot of spirit in this song. Jon Slow is an immensely gifted musician with a lot to give his audience, as seen by this track's melodic complexity and competence.
The sweet and profound song "Next to Me" shows Jon Slow's sensitive vocal delivery. This song delves into two people's intimate relationships and the sense of warmth and safety they find in their companionship. The soaring vocal harmonies and delicate flute accented by acoustic guitar lend a touch of luxury and emotional depth to the music while generating a genuinely nice mood.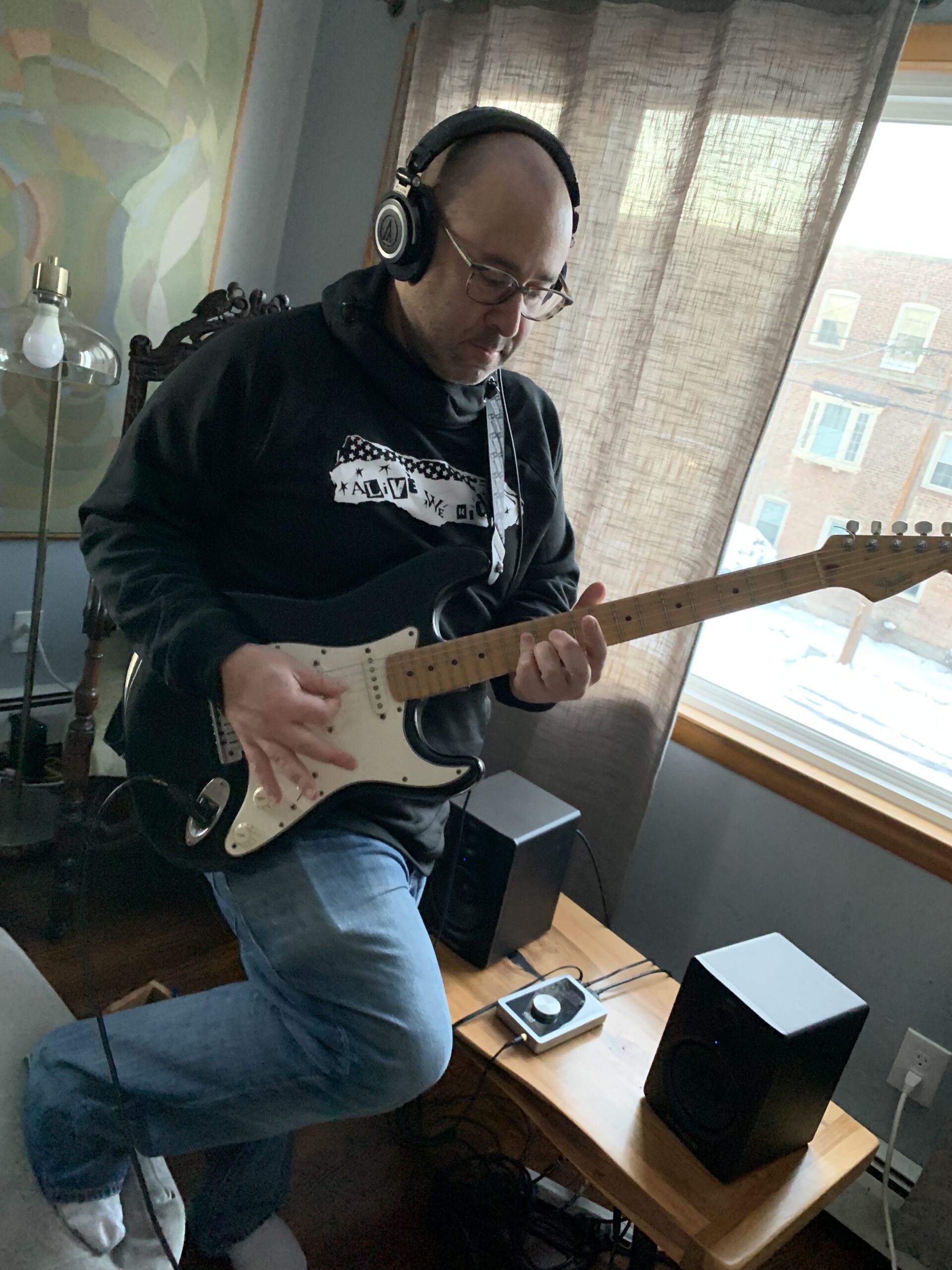 "Tomorrow is Today" is a provocative song that urges listeners to live in the present moment and grasp new chances. The layered acoustic guitars and delicate clarinet interludes weave a lush musical tapestry that complements the insightful lyrics beautifully. Every note is delivered with preciseness and emotion, mesmerizing you. The song's skilled implementation of instruments is just astonishing, producing a harmonic combination of sounds that will take your breath away.
"Tom Petty Is The Soundtrack" follows and pays tribute to Tom Petty, focusing on the enormous influence his music has had on Jon Slow's life. The song's powerful beat and appealing melody bear respect to Tom Petty's signature sound. The Guitar riffs give a rock-infused intensity, expressing the renowned artist's personality and influence.
"Close To Thanksgiving" is a touching and thoughtful song about Thanksgiving and contemplation. It conveys the spirit of the festive season and urges listeners to cherish the people and situations that make life special. The warm and nostalgic ambiance is created by the nice acoustic guitar arrangements and emotional lyrics. Its infectious vitality lifts your spirits and makes you feel alive, like a breath of fresh air. This song is more than simply catchy, and Jon amazes me with how skilled he is with this composition.
"Attract The Light" is a soulful and upbeat song about the power of optimism and persistence. It pushes listeners to seek the light in the bowels of darkness and to find strength through tough circumstances. The intriguing instrumentation gives a touch of finesse and intensity, accentuating the song's optimistic theme.
"Perfect Pairing" is a lovely and airy song about finding the right partner to share life's journey with. This song emanates warmth and happiness, giving a clear image of two souls in affection and harmony. The beautiful and welcoming ambiance is created by the layered acoustic guitars and melodic sax and some delicate drumming.
"Looking For You" wraps out the album nicely, leaving listeners with a sense of hope and optimism. This song is about the path of self-discovery and the search for purpose in one's life. Jon Slow's rich vocal harmonies and soothing acoustic melodies create a tranquil and thoughtful mood that leaves an indelible impression. The sound design is appropriate and has a big influence on the audience. It completely enveloped me in the setting.
Overall, "Haystack Rock" is an exceptionally produced album that highlights Jon Slow's splendor as a singer-songwriter and his knack to weave intriguing stories through his songs. It also demonstrates the power of music as a means of self-expression and emotional connection. This album is destined to create a lasting impact on listeners and firmly establish Jon Slow's spot in the singer-songwriter scene with its contemplative themes, elegant arrangements, and heartfelt performances.
Listen to the "Haystack Rock" album by Jon Slow on Spotify or SoundCloud and let us know your thoughts.
You can follow Jon Slow here for more information.