In the middle of Nashville, Tennessee, a city known for its musical tapestry, arises an artist whose sound tapestry exceeds the ordinary. Madebit, the experimental pop and dance genius, has given the world her grand work, "An Alien Among Us," a dazzling journey that weaves the threads of alienation and connection into an amazing symphony of sound and emotion. Madelyn Reyes, the mastermind of Madebit, invites us to journey through the intergalactic realms of contemplation and common humanity. Her debut album, "An Alien Among Us," is a 12-track album with a total playtime of 46 minutes and 57 seconds that was released on August 11, 2023. The songs are surely engaging, and they will hold your attention till the end.
"Space," the album's first track, sets the tone with ethereal synthesizer sounds that engulf you and create a feeling of cosmic grandeur. Madebit's vocals soar as the tempo soars, imbuing the words with a genuine need for connection beyond the universe. The production quality is superb, and the percussion over the main rhythm pattern keeps things lively and the groove moving.
The title track, "An Alien Among Us," is a moving meditation on alienation and the longing to belong. The delicate instrumentation combined with Reyes' emotive voice creates a picture of desire and acceptance, creating a cosmic resonance inside the heart. This song is beautifully written, with some lovely passages interwoven throughout, as well as vocals that sounded exhilarating. Overall, it looks harmonious and healthy.
As the album unfurls, "Sandy Beaches" starts with a lovely, smooth progression that immediately puts us in the mood and washes over the senses, effortlessly blending world influences with pop sensibilities. Here, Madebit evokes a sense of wanderlust, encouraging us to revel in the blissful escapism of sun-soaked dreams. Her words are full of exquisite moments of adoration that make you feel her thoughts. We can truly feel the admiration in her songwriting and her vocals. It appears to be so natural and seamless.
The enchanting "Moon Dance" follows, an enticing invitation to immerse oneself in the rhythm of life. Its beat depicts the interplay of light and shadow, while its lyrics speak of a dance shared between the universe and the soul, reminding us that underneath our apparent differences lurks a common basic need to move and groove. The production is minimal, yet it contains a lot of ear-catching elements that maintain your interest throughout.
The following track, "Bring It Out," just makes the album better! With an irresistible pop tune, this song beckons us to uncover our authentic selves. It stood out among the electronic symphony as a strong anthem about embracing one's individuality. I especially enjoyed how Madebit utilized her vocal abilities. It sounded cheerful, and the atmosphere was filled with a positive aura. The groove enhanced the entire track significantly for me. Her flow was fluid.
The sixth track, "Intermission (I Do What I Want)," serves as a powerful auditory intermission, merging playful experimentation with musical brilliance, allowing a moment of repose before the second act begins. This track's instrumentation is gorgeous. You will be taken prisoner by the incorporation of rich ambient textures in the production. The plucky texture, along with the percussion, creates an incredibly exciting atmosphere.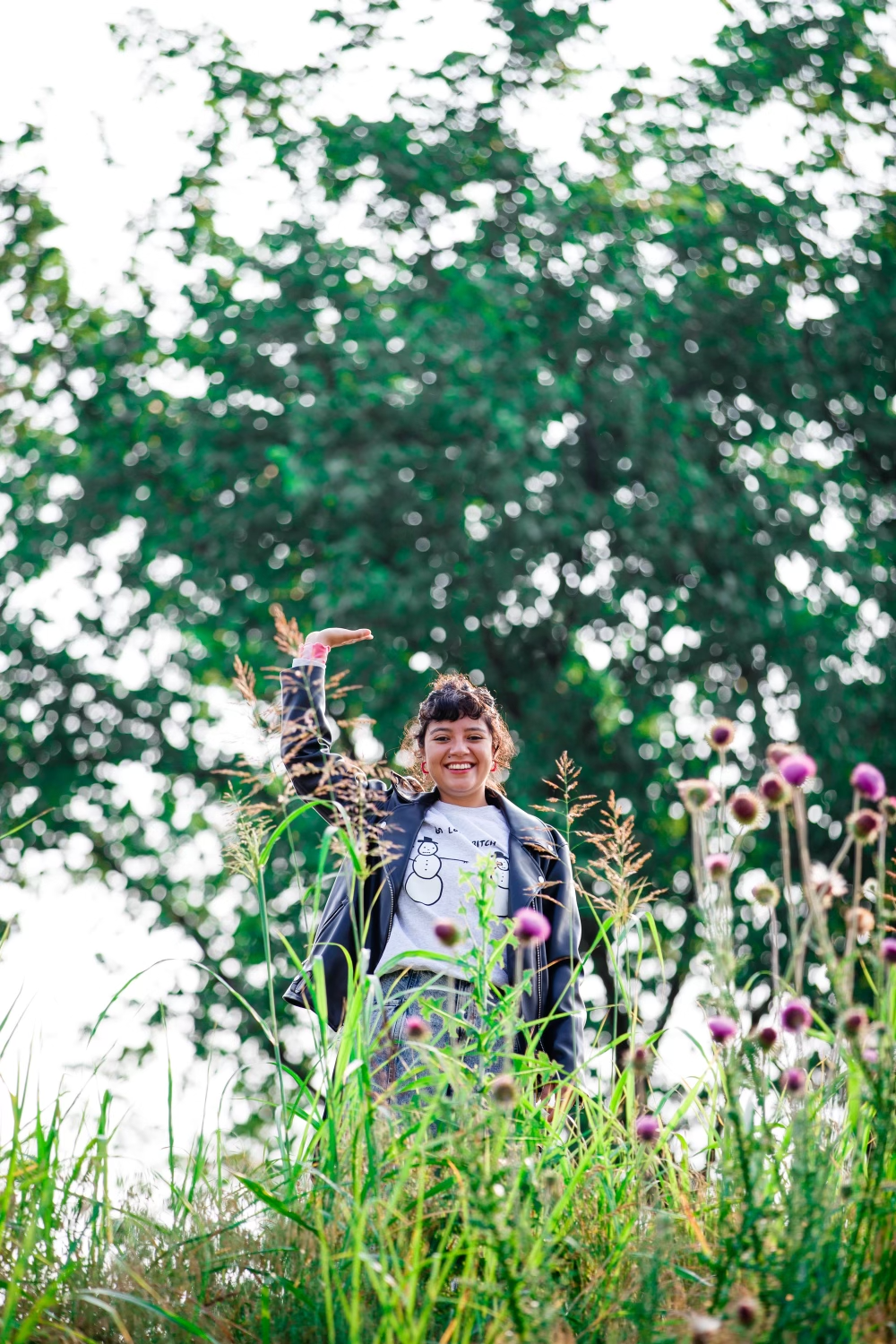 "An Ode To Those Who Lead But Do Not Follow" inspires you to reflect on the essence of leadership, encouraging you to identify your ability to be a trailblazer among the crowd of conformity. This strong kick and snare combination sounded solid. It gave the mix an extra kick and significantly increased the chorus. As the song progressed to the bridge part, the ambiance completely immersed you in its realm. That section is so enthralling to the ears that it dazzles you and makes the song a delight to listen to.
"A Sound Is Born (Evolution of Self)" clarifies Madebit's electronic dance traits, perfectly merging elegant rhythms with contemplative lyrics. Here, the path of self-discovery and progress is reflected in the evolution of the music itself, resulting in a potent connection between art and narrative. With its superb lyricism and expansive aural space packed with compelling and alluring sounds, this song completely immerses you in its reality. You perceive beautiful motions in the composition that trigger the intended sensations in you.
The album's contemplative core is further explored in "I Won't Repeat Myself (Come Sail Away)." This song is charming and emotive as it deals with the dread of stagnation and the yearning to break away from self-imposed restrictions. We get to hear Madebit's silky-smooth vocals and lovely sounds that are comforting to the ears. The lyrics, as well as the way the vocals are composed, create an intriguing atmosphere around you as the song unfolds.
"Persimmon Spritz" is an enjoyable and effervescent piece that is a sound expression of pleasure and emancipation. It's a musical interlude that encourages listeners to appreciate life's little joys. It features dripping sounds and melting voices. And as it catches winking keys and cascades over sweeping melodies, Madebit's compassionate vocals ooze with warmth and desire.
"I Wanna Get Away" is a melody of wanderlust and craving, wrapping you in the urge to escape the commonplace and discover new areas. With Madebit's captivating vocals, this song gives off an easygoing vibe from the first notes, setting the stage for a lovely and casual musical experience. Her flawless vocals shine out, elegantly syncing and delivering lyrics that weave a gripping tale. The production and composition shine brightly, transporting you on an intimate journey of self-discovery and true expression.
As the album comes to a close, "Where The Sidewalk Never Ends" calls upon you to interpret your meaning, as though standing on the brink of new connections. This song portrays an audio tapestry of unlimited possibilities, the final segment of a journey through the unknown, against a soundtrack of ambient sounds that drive a sense of both nostalgia and hope.
Overall, "An Alien Among Us" is an introspective symphony and a journey into the heart of human existence. Madebit's ability to weave aural tapestries that evoke universal emotions demonstrates her artistic skill. The album urges us to accept our stories and find peace in the connectivity of all beings as it traverses themes of solitude, self-discovery, and unification. Madebit's debut shines like a shimmering light in the domain of experimental pop, bringing us through the undiscovered borders of our emotions.
Listen to the "An Alien Among Us" album by Madebit on Spotify or SoundCloud and let us know your thoughts.
You can follow Madebit here for more information.