Michael Lyon, a talented singer and multi-instrumentalist from the United States, has given us his fourth album, "What Could Be," a poignant musical voyage that examines the different stages of life and the knowledge garnered along the way. Lyon demonstrates his musical skill by playing all instruments, including vocals, guitars, piano, synths, strings, and percussion, and draws influence from great performers such as The Beatles, Chuck Berry, Cat Stevens, Neil Young, and Jim Croce. This album, which was released on September 15, is a treasure trove of 14 fascinating compositions with a total length of 45 minutes and 27 seconds. "What Could Be" is an album that speaks to listeners on several levels. Michael Lyon's commitment to songwriting is palpable throughout, echoing George Harrison's advice to "just keep writing songs, you'll get better at it." Each song on the album represents a difficult period in Lyon's life, making this album a personal and relevant experience for anybody who listens. Let's get into it now.
The album begins with "Sunrise," a pleasant and welcoming music that sets the tone for the rest of the album. Lyon's voice emanates nostalgia and wisdom as he reflects on the past while looking forward to the possibilities of the future. A soothing musical backdrop is created by the gradual strumming of guitars and the delicate instrumentation. Lyon's voice stands out, expressing songs about new beginnings and the hope of a new day.
Lyon dives into topics that will relate to everyone who has traveled life's twisting journey as the album proceeds.
Lyon's lyrics in "Want To Be A Flower" explore themes of development, metamorphosis, and the longing for a more beautiful existence. The instrumentation is relaxing, and it creates a dreamlike ambiance, thanks to the lovely acoustic guitar strums and profound lyrics.
"Love" is a timeless ode to the power of love in our lives, offering a touching tune that highlights Lyon's creative skill. His voice communicates real passion, with a distinctive and reassuring tune that makes it an instant favorite. This song's beautiful composition envelops you in an embrace of tenderness, demonstrating Lyon's ability to flawlessly integrate his inspirations.
In "How Long It Takes," Lyon offers a moving meditation on the problems of the pandemic age. The intensity of his singing reflects the uncertainties of the times, while the song's instrumentation conveys a tangible feeling of resolve. Lyon's performance is honest and sincere, and the lyrics are thought-provoking.
"Justice Day," on the other hand, adopts a more critical tone, reflecting the need for responsibility in American democracy. Lyon's lyrics are thought-provoking, demonstrating music's potency as a vehicle for social criticism. The words are powerful, and the accompaniment gives a sense of resolve. This mesmerizing music has a bizarre atmosphere that produces an otherworldly feeling, pushing listeners to sway and surrender to the words. Michael Lyon's silky and unique voice contributes to the song's ethereal aura, producing an immersive experience for the listener.
"Bounce Back" sets the tone for a bright and optimistic attitude, honoring life's happy moments. It provides a sense of hope to the album, urging listeners to overcome life's difficulties. Lyon's musical diversity comes through as he moves with ease, creating a lively environment. The juxtaposition of Lyon's singing and the fascinating guitar riffs produces an exciting experience. It's amazing how he plays it so deftly, generating an intriguing soundtrack that completely captivates the senses.
Lyon's narrative abilities show through in this moving song titled "One Man's War." He addresses the complexity of personal adversity and perseverance. The instrumentation is complex, which adds depth to the story. The beat, masterfully delivered vocals, mesmerizing riffs, and superb performance of this tune work in flawless harmony to create a unique listening experience.
"How Much More" begins infectiously with acoustic melodies and explores the depths of human passion and the search for meaning. Lyon's reflective words are enhanced with a hauntingly lovely tune that is both thoughtful and engaging. It's a masterclass in creating an acoustic soundscape. It's basic, yet you can't get enough of it.
Lyon inspires us to pursue our aspirations without fear in "Big Dream." The contagious energy and catchy chorus of the song make it a feel-good anthem. It's a look into hopes and dreams for a future yet to be realized, expressing hope and ambition. Michael Lyon's vocals are especially outstanding, with his ability to convey real emotion in every lyric.
"Carried Away" demonstrates Lyon's ability to write accessible, meaningful songs. It's a contemplation of the times that sweep us off our feet, and the music wonderfully compliments the message. Lyon's vocals take center stage, pulling at the emotions with a passionate and poignant performance. This song is both appealing and relatable. As I listened, I found myself bobbing my head along, completely captivated by the song's compelling beat.
"Rain or Shine" is a monument to the tenacity and the capacity to weather life's storms, which Lyon's words and melodies reflect wonderfully. Lyon's vocals are determined, and the music is encouraging. It is sweet yet forceful, and it makes an indelible impression. The melody, in particular, provides a delightful experience.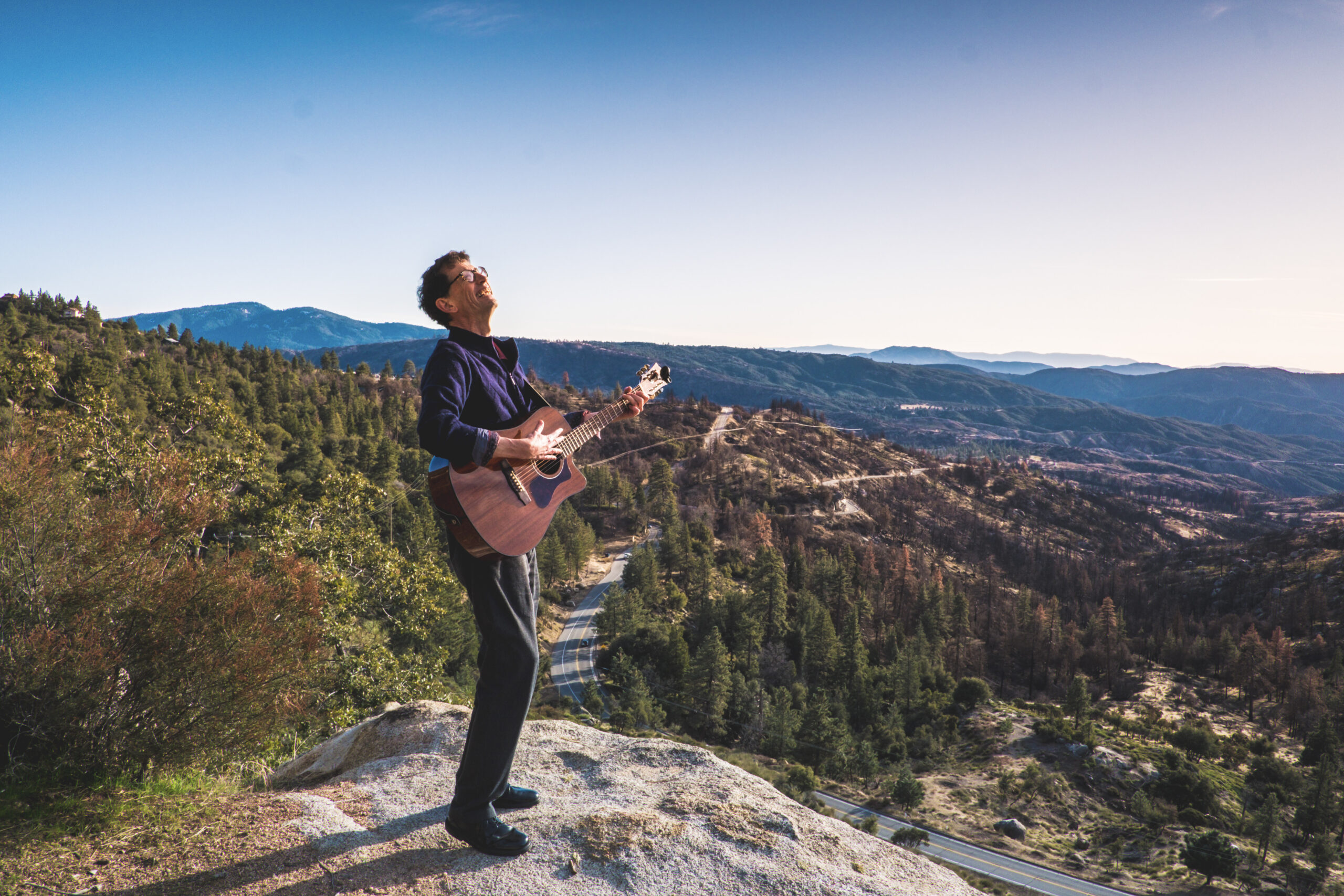 "Try It On" invites listeners to take chances and accept change, beginning with a steadily flowing melody and an emotive and passionate performance, with Lyon's voice oozing confidence and drive. It's a fantastic work that makes you want to hear more of Michael Lyon's music. The melody is energetic and nostalgic, and his exquisite songwriting keeps you fascinated throughout the song!
"Family Tree" dives into the nuances of family relationships, providing a rich lyrical image of heritage and the bonds that unite generations. This song features a laidback, calm composition style that digs deep into the exploration going on with the fingerstyle guitar, along with Lyon's amazing range. It is easy to listen to and creates a lasting effect on the listener. It was enjoyable to listen to.
The album finishes with the title track, "What Could Be," which reflects the general theme of the album. Lyon's profound words, along with the beautiful music, result in an emotional climax. He regularly hits the mark with his delicate fingerstyle guitar playing that churns out soulful melodies, which is no surprise given his vast experience in the field, along with his honest style of creating lyrics, and this song is no exception.
Overall, "What Could Be" by Michael Lyon is a mesmerizing musical journey that captures the many stages of life via insightful lyrics, flexible instrumentation, and passionate vocals. Lyon's ability to portray strong emotions through his words and melodies is admirable, and his musical inspirations show through without overpowering his sound. The album's various themes, ranging from love and personal growth to justice and meditation, provide a rich and fulfilling listening experience. "What Could Be" exemplifies Lyon's development as a composer and performer, and it asks listeners to reflect on their own life experiences. Anyone who enjoys real, soulful music should listen to this album. Michael Lyon has created a work of art that speaks to the human condition.
Listen to the "What Could Be" album by Michael Lyon on Spotify or SoundCloud and let us know your thoughts.
You can follow Michael Lyon here for more information.