Hi there, I am thrilled to introduce back to our blog the immensely talented musical combo Moon and Aries as they release their latest aural masterpiece, "Traffic." The Germany-based Tom Aries and Canadian-based Jordana Moon have once again teamed up, this time with the fascinating saxophone competencies of "Jokomagic," to create a musical experience that takes us on a journey across life's chaotic highway. "Traffic," a sultry and chill song released on September 1st, reflects the essence of life's daily difficulties, desires, and relationships. You'll be captivated by the promise of a sensuous and thought-provoking musical trip as you stare upon the stunning artwork displaying Moon clutching a microphone, Aries masterfully caressing the piano, and Jokomagic serenading us with his saxophone amongst a chaotic road.
"Traffic" kicks off with a groovy melody that immediately sets the tone for an engrossing listening experience. Moon and Aries waste no time in luring you into their musical realm, which is impossible to resist. Jokomagic's luxurious saxophone enters like a breeze, allowing Jordana Moon's sensual vocals to take the spotlight as she sets the stage with the lines "Baby's got the TV on, And I'm the main suspect, Under pressure, Got my keys, and I'm gone." Here, the TV reflects contemporary life's diversions and noise, while she feels like a suspect, which may be a reference to the guilt of wanting to escape or break away from the regular. Moon's vocals, as always, are spectacular. Her voice emanates passion and depth, which delightfully enhances the song's theme. It's as if she's leading us through life's clogged roads, urging us to take a breath and reflect on the decisions we make. Her delivery is impeccable, disseminating sentiments that are bound to connect with anyone who has ever been caught in life's never-ending traffic.
Thematically, "Traffic" revolves around the desire for freedom and a sense of comfort from life's demands and limits. The sensation of being stuck in the mundane obligations of everyday life, wanting an instant of rest and clarity, is a common feeling to which many of us can relate. The chorus, which repeats "Keep on moving out, Out of this traffic," points out the premise of perpetual mobility and the desire to break free from the stasis signified by traffic. Moon craves to see life through the rearview mirror, showing a desire to put the past behind her and welcome the opportunities that lie ahead. The second verse offers a feeling of hope and optimism, implying that music and art, represented by "baby's on the radio," may give a momentary escape from life's panic and chaos. "We've headed off to Brooklyn for the main show," implies a search for something more significant and gratifying, leaving "more room for magic." Additionally, "Traffic" highlights the concept of momentum and resolve, with the singer driving through traffic, appreciative of the 'classic car' that is supporting them in navigating the difficulties. This might be seen as depending on one's inner power and resilience to overcome challenges.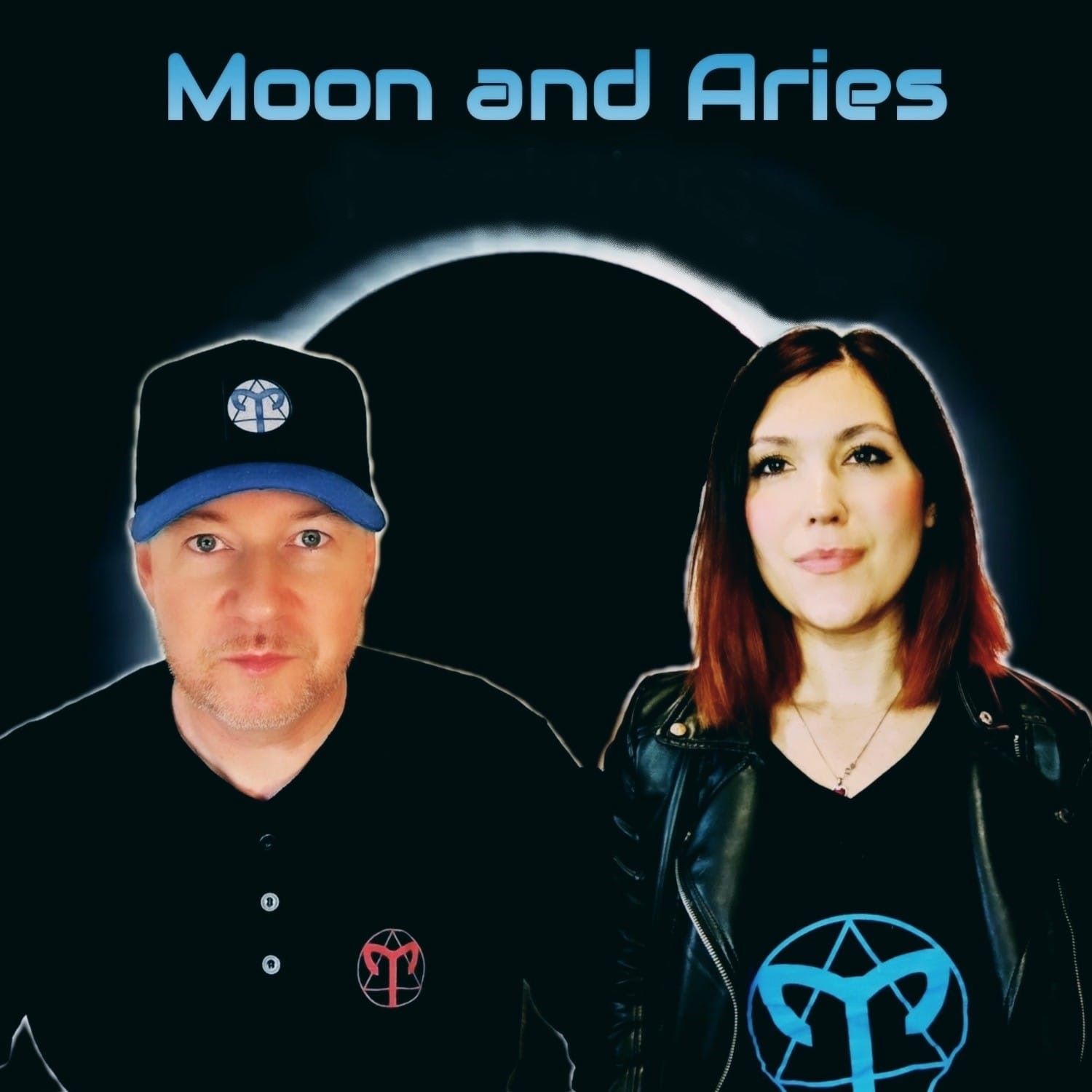 The instrumentation in "Traffic" is a work of art. Moon and Aries have superbly mixed old R&B, soul, funk, and soft jazz vibes from the 1980s and 1990s with a modern 2023 twist. Aries' piano expertise shines through, bringing levels of precision to the piece. Jokomagic's saxophone weaves in and out of the song like a writer's instrument, providing the perfect backdrop to Moon's voice. They work together to create an appealing auditory world that is both nostalgic and unique.
In conclusion, Moon and Aries' "Traffic" is a must-listen for everyone who enjoys an amalgam of sensuality, groove, and excellent musicianship. It's a song that not only sounds great but also invites us to think about how we handle life's traffic. Moon's enticing voice, superb musicianship, and overall sauciness make the song an unequivocal highlight in the music scene of 2023. So turn on the radio, roll down your window, and acknowledge that we're all in this together. Let us ride along with Moon and Aries as our soundtrack while we get stopped in "Traffic."
Listen to "Traffic" by Moon and Aries on Spotify or SoundCloud and let us know your thoughts.
You can follow Moon and Aries here for more information.