What could be more delightful than unveiling to you a musical gem that has just graced our ears—the sensational Rebecca Sichon? Hailing from the gorgeous landscapes of British Columbia's Frase Valley, this Canadian singer-songwriter has dazzled us with her latest work, "Picking Petals," an absolute gem that shines with charm, allure, and a whole lot of heart. Trust me on that! Released today, September 15th, this is a heartstring-tugging journey into the puzzling realms of love and chance. So, prepare to be enthralled as I dig into a shimmering review of this captivating music, which easily weaves the tapestry of love's uncertainty and is a stunning track that's worth listening to.
As the first beat of this musical gem unfurls, it's evident that we're in for something extraordinary. The inviting beat, which is like a gentle heartbeat, embraces you like a warm, familiar hug and sets the stage for the heartstrings to be delicately plucked. Rebecca's vocals burst onto the scene like a spotlight on a stage, and they steal the show. Apart from the vocals, which are my favorite elements of the song, her tonal finesse, which is perfectly poised between sensual and emotive, grips the heart and refuses to let go. They're like a heavenly instrument, caressing, soothing, and seducing. Rebecca not only sings but also emotes. Every word and phrase is imbued with emotion. I could feel her sincerity and vulnerability as I listened as if she were baring her soul for all to see. It's a compelling performance that drew me in and didn't let go. I found myself hanging on her every word and every twist and turn in her beautiful story. Rebecca Sichon understands how to connect with her audiences on a profound level, and that's gold!
Diving deeper into the theme of "Picking Petals," it's a conceptual love song that takes the age-old phrase "He loves me, he loves me not" into a playful exploration of the uncertainty that often comes with new love. Rebecca Sichon expertly reflects the essence of that familiar back-and-forth dance we all know so well, the hope and the doubt, the thrill and the fear. It's a theme that anyone who has ever experienced the soaring highs and heartbreaking lows of falling in love can relate to. With "Picking Petals," Sichon invites us to join her on her delightful, sometimes nerve-wracking, always exhilarating love journey.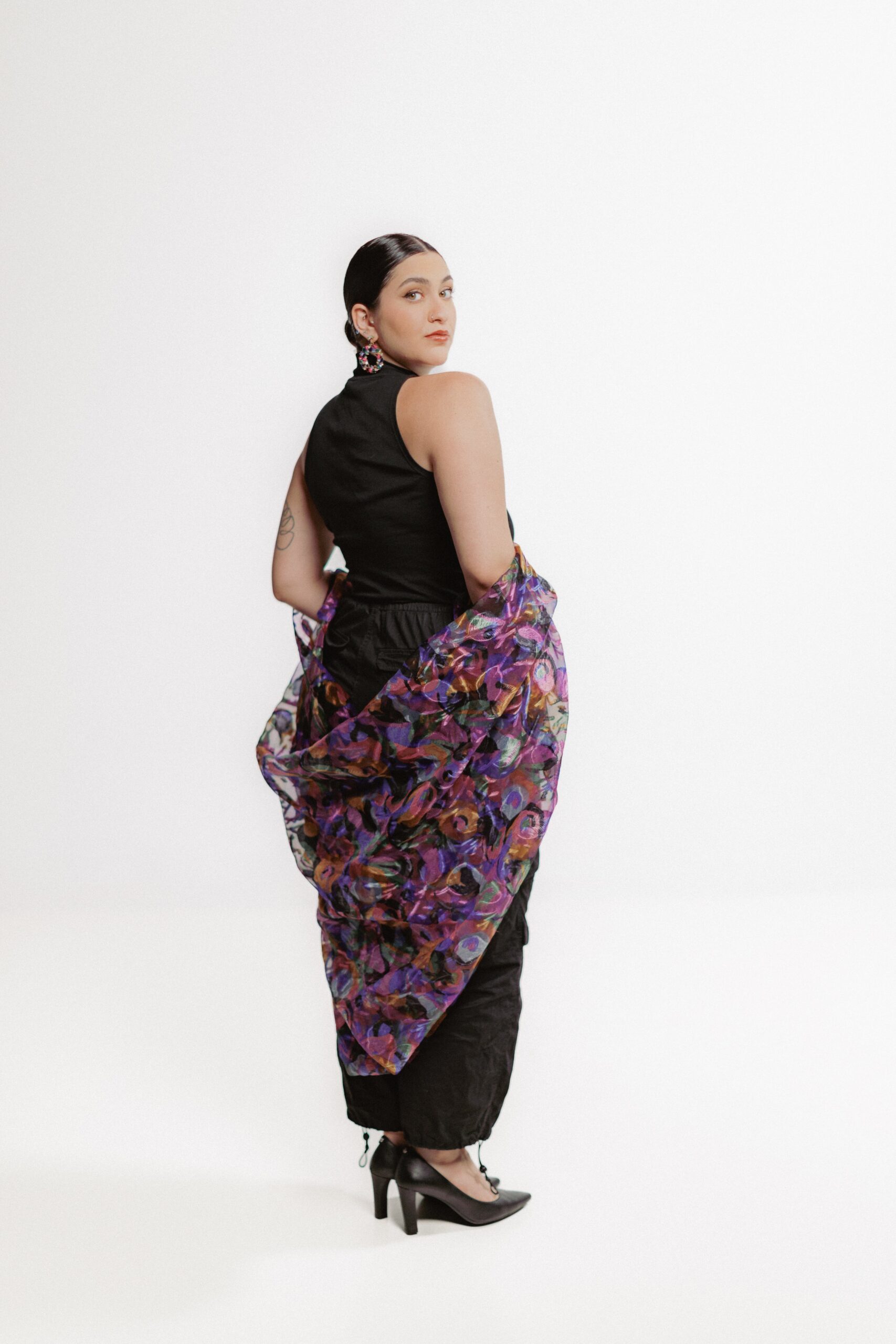 The production of "Picking Petals" is a masterful collaboration that has brought out the most in Rebecca's creativity. Teaming with producer Colin Janz of Vancouver's renowned 604 Records was a stroke of genius and an excellent choice. The end product is a song that marries Rebecca's unique sound with a polished, radio-ready quality. The production lets every aspect of the song shine, from the rich instruments to the glittering vocals, resulting in a sonorous and engaging audio experience. I was awestruck by the piano and keys, and the music itself had a hypnotic atmosphere with sweet flavors and distinct melodies. The vocal harmonies are wonderful, and the whole effect is riveting. This is a song that ought to be listened to and given flowers.
In conclusion, Rebecca Sichon's "Picking Petals" is nothing short of musical insight. It is a bright jewel in the world of music, with spellbinding vocals, mesmerizing performances, a beat that ignites, and sparkling production. Sichon's ability to breathe life into the age-old phrase "He loves me, he loves me not" displays her songwriting prowess. So, go ahead, let Rebecca Sichon's song serenade your soul, and get ready to fall head over heels in love with "Picking Petals." It's an exciting journey that you won't want to stop taking.
Listen to "Picking Petals" by Rebecca Sichon on Spotify or SoundCloud, watch the video with the link above, and let us know your thoughts.
You can follow Rebecca Sichon here for more information.