Chris Caulfield, a Canadian-based artist, has returned with another heartwarming song named "Porchlight," which examines the concept of rekindling a lost connection, following the release of "Walls Come Down" in September of last year. "Porchlight," which was released on March 3 of this year, is an extremely pertinent song that will strike an instant chord with its listeners, thanks to its breathtaking atmosphere. Now, let's discuss this song as a whole.
Beginning with plucking riffs that set the tone for the song's emotional voyage, the amazing murmured vocals at the start will surely give you chills, pulling you further into the song's perfectly suitable pace. Chris' delicate and enticing vocals add appeal to the song while flawlessly enhancing the infectious rhythm as the groove steadily develops with no encounters. The genuine and powerful lyrics elicit deep senses of yearning and hope as the singer uses the song to communicate the desire to reunite with a loved one. Chris' voice is emotive and soulful, expressing the intensity of emotion conveyed by the lyrics. The song's modifications also are effortless, and the melodies never become repetitive, due to the song's incredibly moving melody, gentle guitar riffs, and soft percussion that creates a calming ambiance.
In terms of the song, the lyrics were influenced by a separation in Chris' 12- marriage. The music does a good job of getting you to concentrate on the light at the end of the tunnel, with a universal and attractive subject to anyone who has ever felt alienated or detached from someone they care about. To me, the use of the term "Porchlight" as the song's title is a sign of guidance because it implies that even in the darkest times, there is a light that can guide us back to where we came from. However, based on the song's meaning, it is about that one individual with whom we can rekindle as a result of heartbreak or a shattered relationship.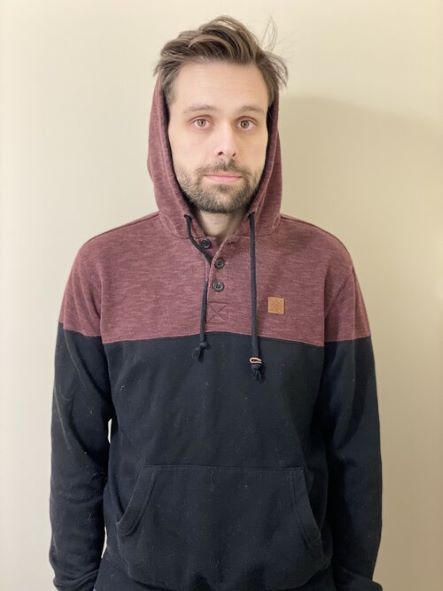 "Porchlight" is a lovely and touching song about the power of love and the unwavering connection that exists between two individuals. The foundation renders a flavorful taste in our minds, coaxing us to listen to the music constantly. His vocals are the finest I've heard this year, thanks to his expressive delivery and sincerity in every word. It sounded as if he were uttering them to me. The production is also excellent, with all of the components working together flawlessly. Overall, Its powerful lyrics, emotional melody, and universal message appeal to people from all walks of life who have felt the pleasure and discomfort of love.
Listen to "Porchlight" by Chris Caulfield on Spotify or SoundCloud and let us know your thoughts.
You can follow Chris here for more information.