Hailing from the United Kingdom, Cardiff, The Vanities once more demonstrated themselves to be aural magicians with their newest song, "Private Army". This somber orchestral lament, set for release on March 31st, is a remarkable change from the band's usual synth-driven sound, displaying a new level of creativity and emotional complexity. The band, comprised of lead singer and guitarist Rhys Bradley and bassist/keyboardist/backing vocalist Adam Hill, takes a relaxed style that perfectly reflects the music they produce. Let us now discuss their forthcoming release, "Private Army."
The Vanities' "Private Army" captures hearts as soon as it begins, while the atmospheric opening gradually develops into a riveting soundtrack with a healthy delight that will elevate your soul like nothing else, thanks to its extravagantly orchestral composition and the singer's appealing vocals. With "Private Army," The Vanities have truly surpassed themselves, producing an outstanding piece that will leave an indelible mark on all who hear it; it's both eerie and gorgeous, and an authentic witness to their craft. When it comes to the production, the intricate instrumentation is an experience for the ears, with soaring strings and eerie choral voices lending an ethereal quality to the track. The band's signature synthesizers remain active, but they take a back position to the orchestral layouts, producing a feeling of elegance and dimension that is truly jaw-dropping. It's a gorgeous and gloomy soundscape, conjuring emotions of triumph and grief in both directions.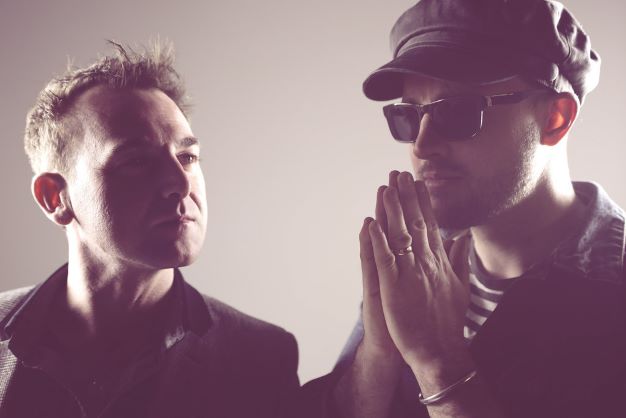 Lyrically, "Private Army" is an emotional reflection on the pointlessness of war and the havoc that it causes. Rhys Bradley gives a moving and emotional performance, his lyrics piercing profoundly with their message of insignificance and sorrow. Regardless of the track's gloomy theme, there is a feeling of resilience and fortitude that flows all around, a testament to the humanity that perseveres in the face of hardship. And with Rhys Bradley's outstanding delivery, the song seamlessly reveals its enchantment, making you realize how everything goes together like a piece of artwork with a tone that makes you naturally encounter the song's feelings. The lyrical content is moving and inspiring, encouraging listeners to consider the expense of war and the toll it imposes on every one of us.
Overall, "Private Army" is a masterwork that demonstrates The Vanities' amazing variety and versatility as musicians. The powerful vocals and heartfelt lyrics, coupled with the exquisite production, create an impressive method that is sure to please fans. It is a genuine piece of art that will captivate and move listeners. Don't miss the premiere of this stunning new song on the 31st.
Listen to "Private Army" by The Vanities on SoundCloud and let us know your thoughts.
You can follow The Vanities on Facebook for more information.