"Good Girl" emerges as a fascinating praise of empowerment, tinged with a hint of tenderness and sadness, in a tornado of sauciness and unabashed sass. This scorching music brought to life by the intriguing artist Janelle Sy'mone and award-winning producer Jeremy "JayJ" James is a stunning tribute to a sister's memory and a lover's treachery. Released today, August 3rd, "Good Girl" conveys the spirit of fortitude and celebration of life, challenging us to embrace our inner energy and demand nothing but the best. It's a passionate song with authentic and genuine talent, comparable to other pop tunes. Let's delve into this music.
Drawing inspiration from iconic tracks such as Shania Twain's "Man! I Feel Like A Woman" and Beyonce's "Don't Hurt Yourself," "Good Girl" easily blends the spirit of these two legendary singers, producing a unique and thrilling soundtrack. Shania Twain's joyful exuberance is channeled with flair, while Beyonce's unrelenting strength and edge lend an exciting modern touch, resulting in an appealing tone that reverberates with echoes of the past while striking its route into the future. Janelle's lyrical prowess in the song is nothing short of astounding. She tells a story of passionate resistance, with each line weaving her sister's sassiness into the very essence of the song. Janelle's lyrics evoke vivid images, allowing us to put ourselves in her shoes and experience every ounce of empowerment and emotion that propel this compelling composition.
"Good Girl" is a magnetic glorification of adamant women at its heart. The song's merciless nature resonates with an empowering message, telling listeners to embrace their uniqueness and refuse to settle for less than they deserve. Janelle's portrayal of her sister's power and diligence lifts the tune above ordinary music, making it a compelling tribute to a life lived with daring and tenacity. At this point, Janelle Sy'mone may be safely added to the limited list of really unique performers who sound like nothing else we've heard before. They were the first and last of their type. Artists who others strive to imitate. I say this because she has captured both Shania Twain's and Beyonce's appeal in a single song. Isn't it fantastic? Yes, it is, and she deserves her flowers! She has dared to be different.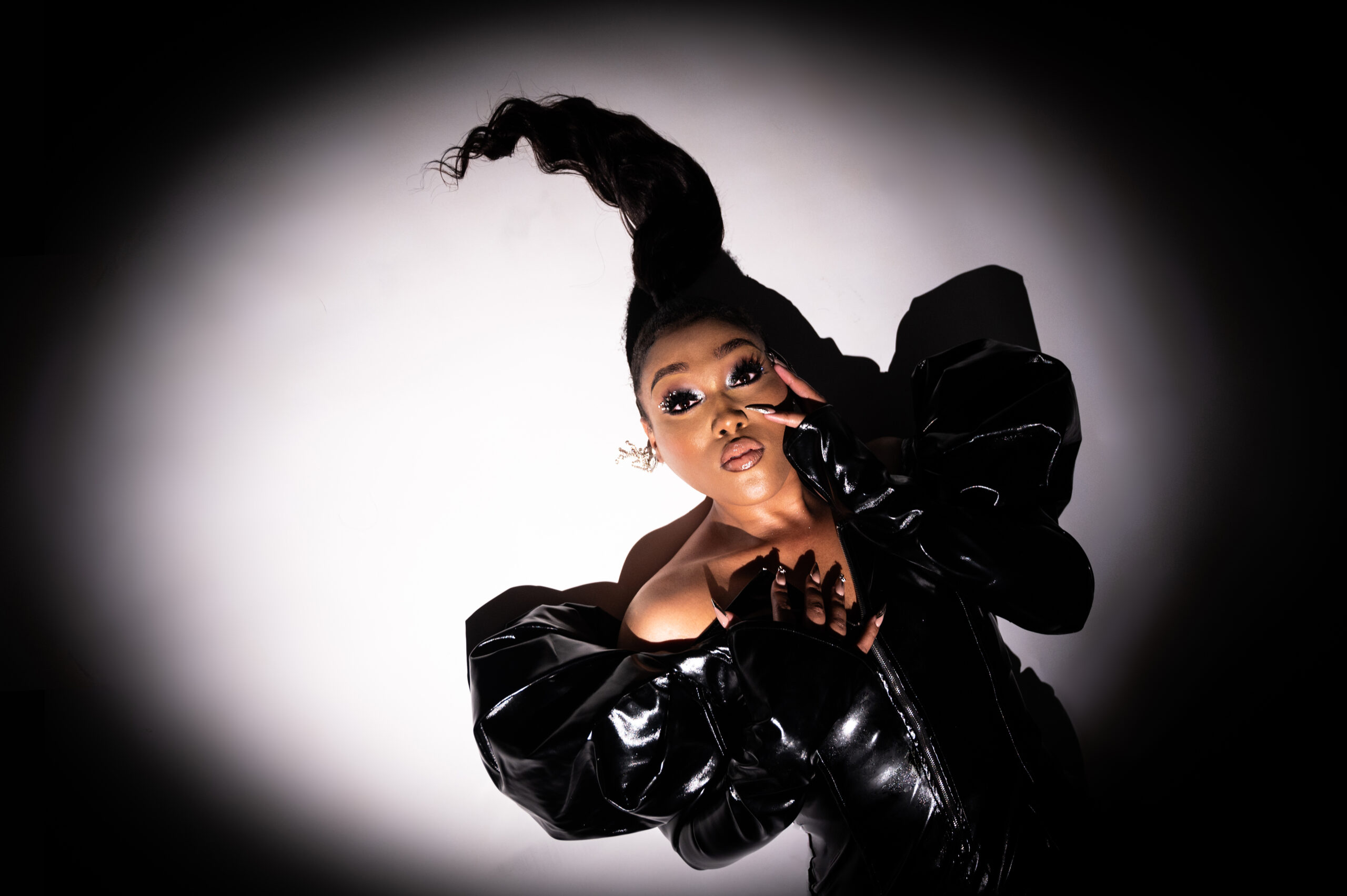 The sassy swagger of "Good Girl" permeates every part of the song. JayJ's beautiful instrumentals glide seamlessly over Janelle's captivating vocals. The luscious beats tantalize the senses, creating an enticing atmosphere that draws the listener into an immersive experience. As the track grows, one cannot help but be drawn in by its seductive pull.
Overall, Janelle Sy'Mone's "Good Girl" is an overwhelming triumph, showing the power of music in mending scars and appreciating life's quirks. This song is intended to leave an everlasting impression on the hearts of those who hear it, with its enticing swagger, saucy delivery, and emotional depth. So, let's all embrace the seductive tone and immerse ourselves in the merciless nature of "Good Girl," for inside its lyrics is a narrative of victory and fortitude wrapped in the dazzling glitter of skill and love.
Listen to "Good Girl" by Janelle Sy'Mone on Spotify or SoundCloud and let us know your thoughts.
You can follow Janelle here for more information.