Isak's Island, the musical endeavor of Norwegian songwriter and guitarist Aksel Undset, is known for his distinctive compositions with meaningful lyrics and mellifluous music. His highly awaited single, "Someone I'd Recognise," was recently published. This song was released on May 5th as a prelude to his album, "Fallen Anchors On The Sea Bed," which was released on May 26th. "Someone I'd Recognise" is a captivating piece that expertly mixes elements of folk, rock, and contemplative lyrics while paying respect to Isak's Island's inspirations. Let's dive into it.
Opening with a calm and gentle feel that gives the audience a very idyllic and poignant vibe, Isak's Island takes us to a bygone period as he pays homage to musical icons of the 60s and 70s, most notably Nick Drake and Leonard Cohen. He does, however, pave his route, demonstrating his creativity and aesthetic sense. Isak's Island's finger-picking approach is so lovely and lively, while yet keeping the song's uniqueness. Isak's Island sings soothingly with lyrical words, and his vocals follow the melody and notes from its inception to its conclusion. The incredible grasp of his voice and the fluidity of his singing are just captivating. He performs this by infusing the song's melodious beauty into the air surrounding us, with each melody and beat making the song feel very human.
The concept of a love connection skilfully weaved into the fabric of London's bustling streets and colorful venues, is at the core of "Someone I'd Recognise." Aksel Undset's sincere lyrics provide a window into a specific moment of his life, filling the tale with personal experiences and evocative images. Through his profoundly introspective intriguing lyrics, he brings us into the heart of the relationship he's presenting, expressing both the joys and complications of love. "Someone I'd Recognise," with its suitable concept and title, is a very wonderful song. It is more than just a reenactment of previous events; it is a universal depiction of desire and the search for connection.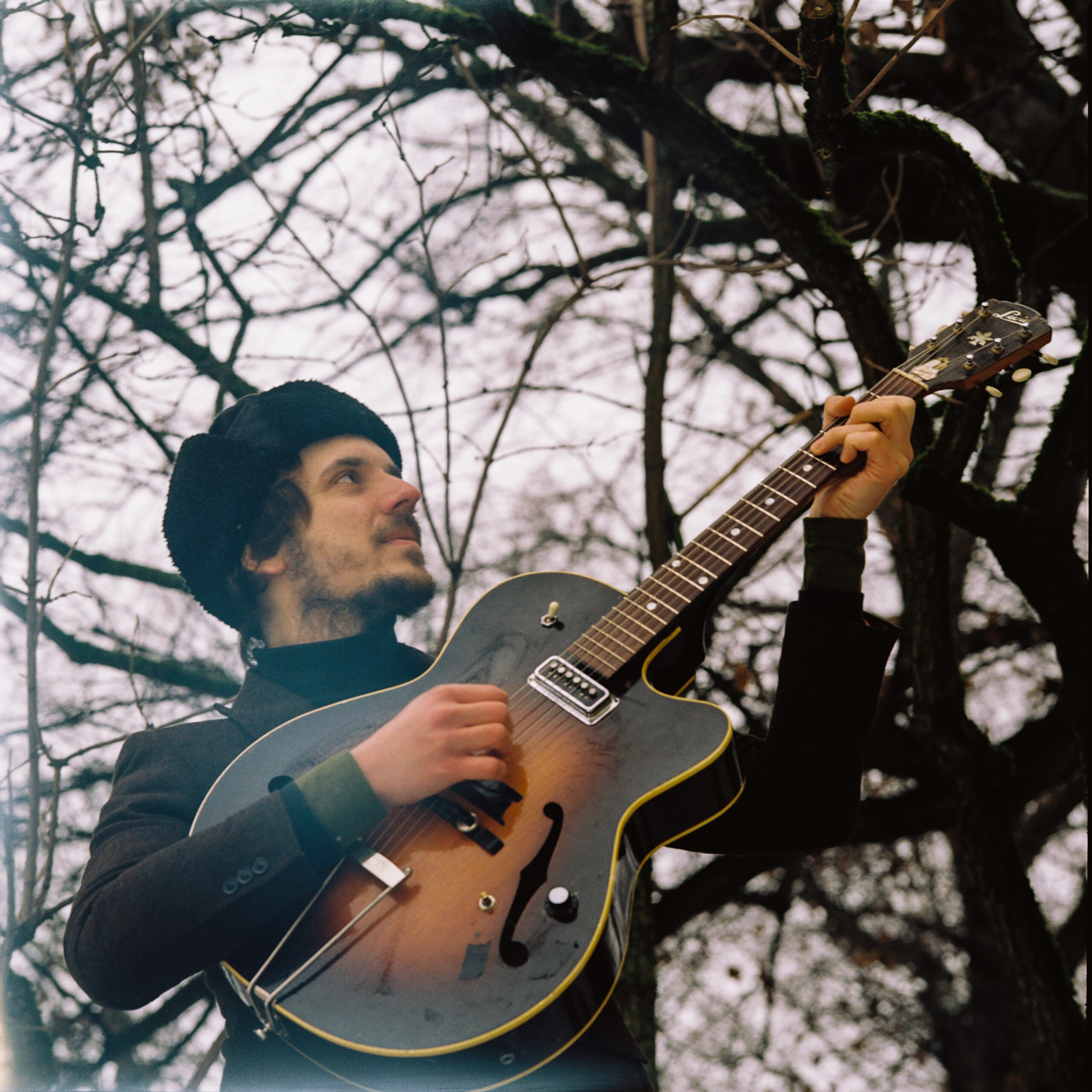 The production of "Someone I'd Recognise" is very commendable and a tribute to Isak's Island's self-production talents, particularly the extra nostalgic strings that dwell in the background yet lend a certain sprinkling to the overall melancholy undertone. With a fine balance of instruments and a flawless mix, the attention to detail is obvious throughout. Each element has enough space to breathe.
Overall, "Someone I'd Recognise" demonstrates Isak's Island's skill of highly resonating and thoughtful music. The investigation of a love relationship placed against the backdrop of the song is performed with grace and honesty. Pure lyrics, superb production, and the track's great flow make it what it is. Not to mention, his performance was flawless, and he hit every note of this song. I'm sure the passionate lyrics established the stage for the "Fallen Anchors On The Sea Bed" album. But, if you haven't already, make sure you do, since "Someone I'd Recognise" has given you a taste of what's in store.
Listen to "Someone I'd Recognise" by Isak Island on Spotify and let us know your thoughts.
You can follow Ishak Island here for more information.