Shock Value comes as a bolt of lightning in a musical atmosphere often defined by consistency and stability, lightening the scene with their vivid and bold album, "When Lightening Strikes." This Sioux Falls-based band, comprised of Nick Bader on vocals, Matt Rice on lead guitar, Nick Roach on rhythm guitar, Corey Gross on bass, and Zach Dresch on drums, is on a stratospheric rise, generating a unique and fascinating style of pop-punk that surpasses genre borders. Their album, which was released on July 29th, is a resounding assertion of artistic independence, ambition, and the persistent pursuit of dreams. Let's talk about it below.
"Rockstar," the first volley, unfolds like a musical declaration of life. The song traces Nick's development from hip-hop to pop-punk, with his voice expressing appealing confidence. The risk he took is apparent in the track's aggressive tempo as well as the unwavering self-belief it conjures. The bright rhythms and passionate melodies of "Rockstar" invite us to join the celebration of boundless possibilities, capturing the essence of accepting change and going into the unknown. With its hypnotic mix of sounds and spirited melodies, this song sets the tone. As a result, it pulls you deeper into the realm of sound. It's a great masterclass in lyrics and passion that will touch your heart.
"Crash Landing" explores the dangers of entering into a new environment. This track captures the sense of slipping into the unknown with its hard-hitting instrumentals and passionate vocals. The lyrics speak to anybody who has experienced uncertainty, telling them that even if they crash land, the journey is worth the risk. This music is wonderful. From the harmonics to the vocals, it genuinely demonstrates the band's synergy. It's a fantastic track for a fantastic album. Nick Roach on guitars, Corey Gross on bass, and Zach Dreschon on drums keep the beat going. A superb line-up for a pop-punk tune!
Shock Value explores the rebellious attitude of punk in "Dirtbag," with Nick Roach and Corey Gross on guitars and bass, respectively, providing a frantic backdrop for Nick Bader's vocals. The casual mood of the song becomes a joyous homage to accepting one's defects, a reminder that our flaws are what make us delightfully human. This tune inspires self-acceptance and invites us to embrace our eccentricities. The musical backing for this song is the ideal accompaniment for a well-composed song, giving it depth and passion. But one of the best things about this song is how it seamlessly merges a variety of musical components into a cohesive work of art that not only seems artistically rich but is also enjoyable to listen to. I appreciate Shock Value for this piece.
"Expensive" featuring Denham is a powerful duet that goes into the expenses of striving. The pulsing beats and excellent vocals reflect the unwavering desire for success. Among the pleasant hooks, this song serves as an indication that dreams come with sacrifices, but the journey's worth is endless. With amazing execution, the song properly unveils its enchantment, and after a few listens, you understand how everything comes together perfectly. The music is so complex and subtle that it will only become apparent until you entirely submerge yourself in the song.
Among the standout songs is "Paradise," a favorite track of the band. The song, which has an iconic quality, depicts the joy of breaking free from constraints and understanding one's full potential. The figurative story of emerging from darkness into light has global resonance, expressing the concept that progress frequently necessitates long-term obstacles. The bright surges and poignant lyrics of this song match the concept that even in the darkest of times, there remains a ray of hope. It reflects the concept that constant efforts lead to great achievements.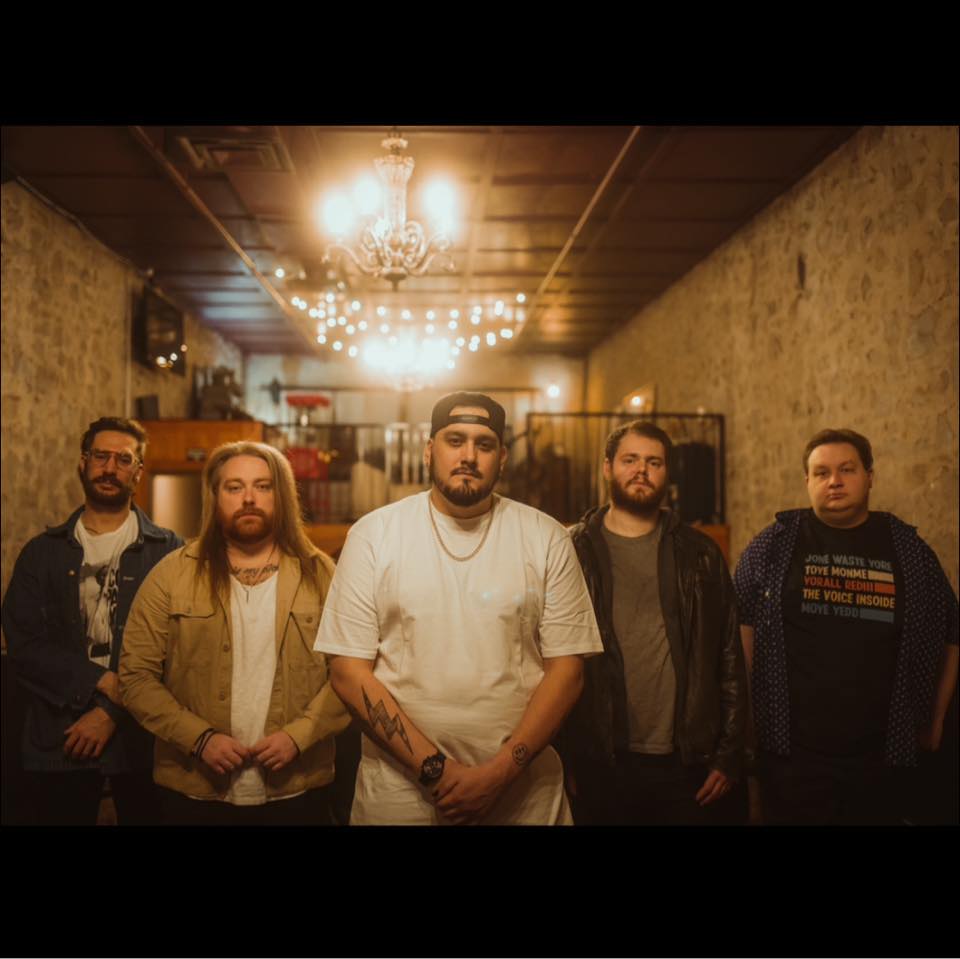 With "Til' I Figure It Out," Shock Value explores the maze of ambiguity that comes with transformation. The pensive lyrics and vibrant melodies reflect the process of self-discovery. Also, this song provides relief to individuals who are struggling with indecision, reminding them that progress frequently comes from venturing into the unknown. The song is built on some heavy drums and forceful guitar chords. The whole feeling is soulful, owing to Nick's lovely vocals that strengthen the song.
"This Time," starring Michael Tucker, delves into the ideas of redemption and second chances. The lovely vocals and potent lyrics tell of a quest for forgiveness and restitution. The song serves as a reminder that, regardless of previous wrongdoings, there is always an option of rebuilding and rising stronger. This song is extremely catchy and entertaining! The instrumentation piques one's interest, and the tune is exuberantly joyful. The drumming is incredible; it steals the stage without being overpowering. And the vocals are fantastic. This is a tune that will have you tapping your feet right away.
"Nightmare" digs into the mind's silence, revealing light on inner conflicts. The intense instrumentation and poignant vocals of the song convey the struggle against inner demons. It acts as a cathartic healing, motivating us to face our anxieties and triumph. The guitar riffs are breathtaking. It'll make you feel all warm and fuzzy on the inside. The drum rhythms on the opposite end round off an amazing tune.
The title alone expresses the notion "It's Okay (To Not Be Okay)." This song is an anthem about accepting fragility and eliminating mental health stigma. The genuine passion in Nick Bader's vocals and the empathic lyrics create a haven for listeners, reassuring us that we are not alone in our difficulties. The band's message is one of resilience and positivity, reminding us that we have the power to overcome even the most difficult of challenges. The band's refined musicianship and Nick's emotional vocals inspire a sense of wonder and inspiration, leaving us feeling uplifted and encouraged.
"My Life Story," the album's grand finale, is a meaningful reflection on the trip thus far. The harmonious introduction of the song gives way to an explosive climax, depicting life's roller coaster. Shock Value motivates us to accept the volatility of life with a sense of nostalgia and drive. This song is a compelling blend of high and low tones that effortlessly convey great passion and emotion. The vocals give an airy level to the already rich accompaniment, which includes a deft combination of rhythms, percussion, and synth waves. Nick's exceptional vocals bind everything together, resulting in a hauntingly beautiful soundtrack that is both magnificent and uplifting.
"When Lightning Strikes" by Shock Value is a musical gem that speaks on several levels. The album captivates with its electric soundscapes and emotional writing, fluidly weaving together themes of change, resilience, and self-discovery. Each track conveys a different narrative while adding to the larger theme of comprehending change and following one's aspirations. "When Lightning Strikes" not only secures Shock Value's place in the music scene but also leaves an enduring impact on the hearts of listeners, pushing them to go on their molding journeys with its blend of pop-punk intensity and contemplative depth.
Listen to the "When Lightening Strikes" album by Shock Value on Spotify and let us know your thoughts.
You can follow Shock Value here for more information.