Hi there! Hold on to your cowboy hats, for Australia's very own Allie Jean is about to change the face of country music. Hailing from Melbourne, this gifted songstress has given Nashville a run for its money with her blistering debut single, "Gasoline on Fire," which came out on August 4 and is the searing first glimpse from her widely anticipated album, 'This Drink is for the Hard Times.' Before we delve into the raging fire that is "Gasoline on Fire," let's get acquainted with Allie Jean. Born and bred in Australia, she lends a distinct Aussie flavor to the world of country music. While the genre is frequently associated with American heartlands and southern twangs, Allie Jean adds a bit of Australian spice to the mix. She isn't simply breaching limits; she is igniting them!
You're thrust headfirst into a wave of stunning guitars from the first notes—the type that makes your pulse race and your fists pumping in the air. It's a beautiful cacophony that sets the stage for a daring revenge story, served hot. Allie Jean's vocals erupt like an inferno, furious and unrepentant, bringing new life to a narrative that refuses to be silenced. It's a musical manifesto for those who refuse to give up, a testament to the grit found in facing hardship. Her voice pierces the airwaves with raw honesty, delivering the lyrics with a burning resolve that perfectly suits the song's premise. Her voice is a formidable instrument, seamlessly shifting from smoldering passages to exploding choruses. It's as though she embodies the flames she sings of, each note brimming with passion and ferocity. With every lyric, you can feel the fiery determination and fierce spirit that fuel the song. Allie Jean's performance is exceptional—the kind that draws attention and admiration.
Now, let's talk theme, folks. "Gasoline on Fire" is not just catchy; it's a flaming manifesto for when revenge should be served hot. We've all been there, haven't we? Someone is yapping, confident that they can get away with anything. Well, Allie Jean says, "Not today, pal!". This song is your sonic sidekick when you need to stand up, throw caution to the wind, and set the verbal arsonist ablaze. It's the ultimate clapback song, a rallying cry for anybody who has ever felt underappreciated or denied. Allie Jean ignites a fierce revolt with her song, asking us all not to remain silent when someone's mouth is running amok. Her message is clear: don't mess with this country queen unless you're willing to be burnt. It's a sonic middle finger to anybody who's ever attempted to bring her down.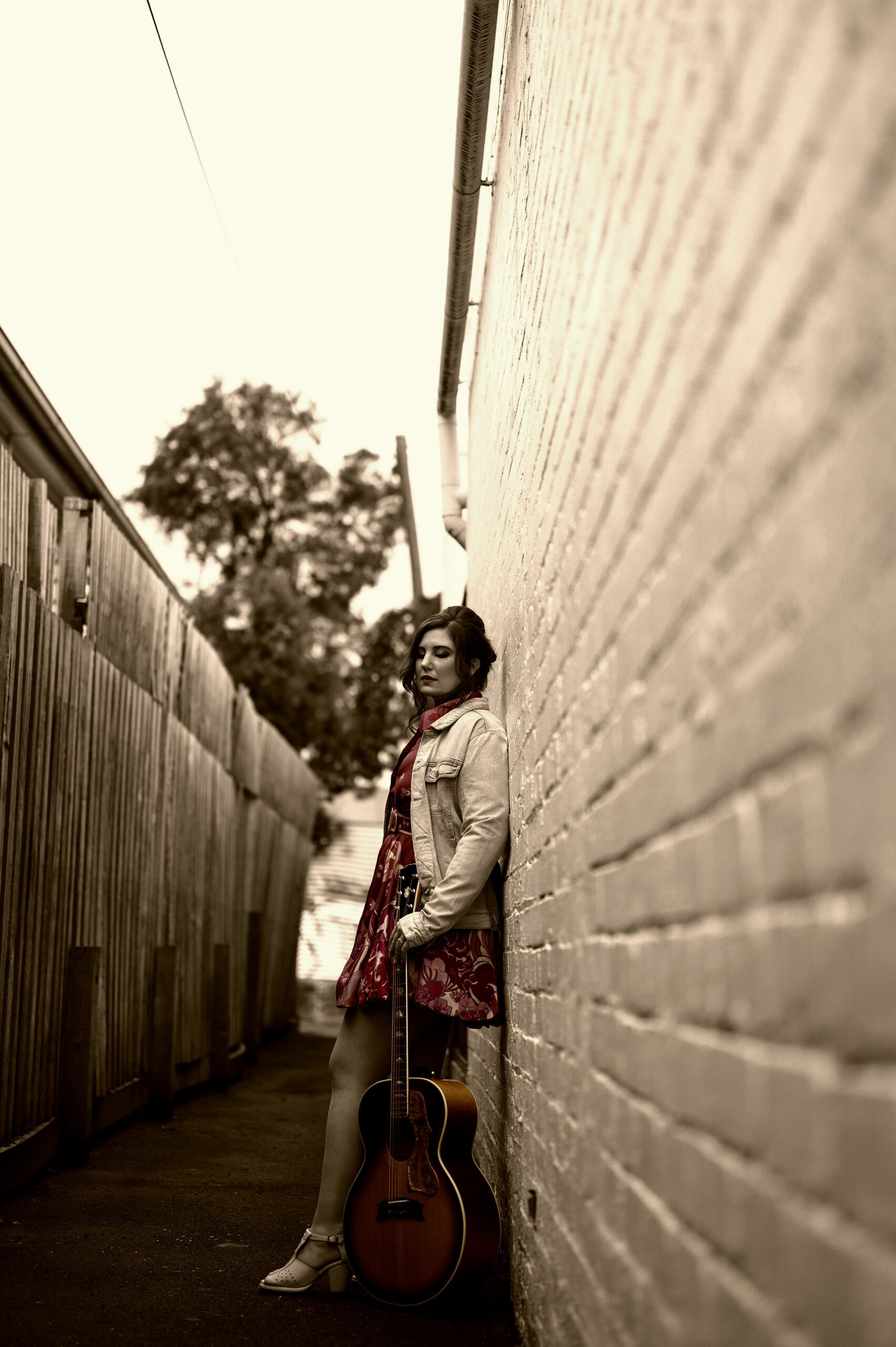 But don't overlook the musical masterminds behind the curtain. Matt Fell, an Australian country heavyweight, has waved his magic wand over this single, imparting it with the raw, pleasant sound that is the lifeblood of country grunge. William Bowden's mastery ensures that this ferocious song burns brightly without losing its refined wrath. The production is a well-crafted mixture of instrumental accompaniments that heighten the song's concept, providing an immersive as well as emotional ambiance. The guitars and smashing percussion give it an undeniable edge, creating a musical environment that echoes the intensity of the lyrics. It's a head-banging, foot-stomping anthem that needs to be heard loudly.
At last, Allie Jean's "Gasoline on Fire" is a delightful debut that ignites the country music landscape. Her unique voice and unapologetic attitude define her as an artist to watch. With a song that celebrates the fiery spirit of self-empowerment, she is sure to inspire and resonate with listeners around the world. "Gasoline on Fire" is a battle cry for those who will not be hushed, and Allie Jean is the courageous commander of this musical revolt. Get ready, for Allie Jean's talent is blazing brighter than ever before, ready to fire your soul with her electrifying sounds.
Listen to "Gasoline On Fire" by Allie Jean on Spotify or SoundCloud and let us know your thoughts.
You can follow Allie Jean here for more information.