Hey there, revelers! Guess who's back to enchant our souls with her spine-tingling vocals and heartbreaking love and loss stories? That's right, it's Edie Yvonne, the sensational young wonder, and she's serving us a delectably dark treat just in time for Halloween: "Darkness Bliss." Now, let me paint a picture for you. It's the eerie eve of October 31st, and we're diving deep into the enigmatic world of Edie's latest masterpiece. "Darkness Bliss" is more than a song; it's a journey through the maze halls of a fallen friendship, complete with all the highs and lows, love and betrayal, and the kind of drama that would have Shakespeare taking notes. Edie dropped this song like a bombshell, and let me tell you, it's as bewitching as it gets. So put on your best all-black ensemble, light a few candles, and prepare to be immersed in this dark love story wrapped in a beautiful melody.
The song starts with a gentle and chilling introduction that sets the tone for the intense journey that follows, pulling you in with an almost hypnotic quality. It's as if you've entered a darkly lit, enigmatic world where secrets are revealed and emotions are laid bare. The opening note quickly immerses you in the story of "Darkness Bliss." And from the moment she starts singing, with those entrancing vocals of hers, it's as if she's luring you into a seductive trance. Her sultry, angelic tones whisk you away to the heart of this dark love story. I'm not sure about you, but I'm getting goosebumps and they're multiplying, leaving me hanging on every word as if she's whispering secrets in my ear. Edie's performance is magical, and I can't help but be drawn into her world. It's like she's an old soul trapped in a teenage body. It's staggering!
Lyrically, "Darkness Bliss" is a dramatized story of a fallen friendship, and the lyrics hit you right in the feels. Edie's storytelling prowess is a force to be reckoned with. She portrays a vivid image of love gone wrong, spinning a narrative of heartache and desire with a razor-sharp edge like a witch's broomstick. It's like a love potion but with a dash of darkness. She has a knack for words that are beyond her age. The lyrics are as varied and intriguing as a spider's web. You'll find yourself hearing the song over and over again, not just for the melody but also to dissect every lyrical twist and turn. They are full of lyrical symbolism and provide a vivid image of the darkness that can sometimes be found in the most unexpected ways.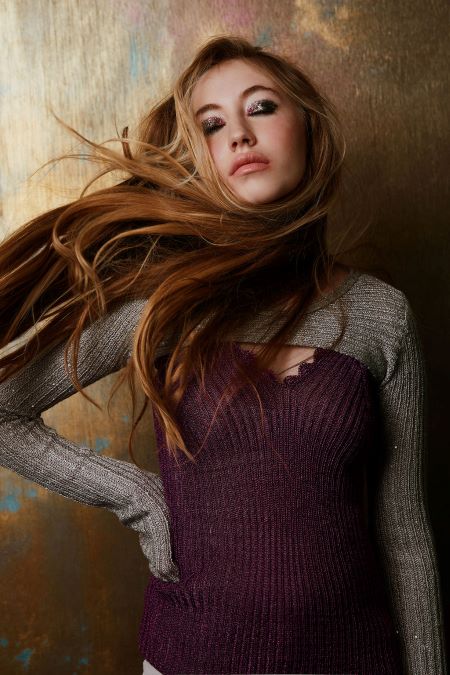 Also, the instrumentation is very important in setting the dark, otherworldly mood. The haunting melodies and melancholy tones wonderfully compliment Edie's hypnotic vocals, which were produced by the exceptional combo of Nicky Swedin and Cormac Liotta for Rrose. The hauntingly gorgeous keys and eerie synthesizers give layers of complexity to the music, engulfing you in an unearthly experience. The production is exceptional, flawlessly weaving together the various elements to create a spooky and fascinating sonic landscape.
Overall, in "Darkness Bliss," Edie Yvonne takes us on a thrilling and chilling journey into the depths of broken friendships. She has created a masterpiece with her attractive vocals, haunting lyrics, and amusing production that left us wanting more. She's a powerhouse of raw talent who isn't afraid to explore the darker, more complicated parts of life through her music. Every new song she gives us is a reminder of the magic that can be found in music. Truth be told, it wouldn't be a shocker if Edie Yvonne won a Grammy for herself in the years to come. This young star is working her tail off, and she has the charisma, attitude, and skill to establish a name for herself in the music world. "Darkness Bliss" is just one drop in the ocean of her potential, and I can't wait to see where this dark love tale leads her. So, while we excitedly anticipate the release of "Girl Code" on November 22 (which, coincidentally, is my birthday! ), Edie Yvonne is a name to remember and I believe showing love to "Darkness Bliss" is the best pre-birthday gift I could ever receive.
Listen to "Darkness Bliss" by Edie Yvonne on Spotify and let us know your thoughts.
You can follow Edie Yvonne here for more information.