Welcome back to Songweb, music enthusiasts! Today, we delve into the enchanting world of Norwegian singer-songwriter Herold K and his second album, "Mythologies." With its release on May 12, 2023, this ten-track masterpiece has already garnered immense attention worldwide. Now based in Vienna, Austria, Herald K continues to astound us with his captivating blend of folk noir, crafting a musical experience that is both deeply rooted in history and refreshingly unique. As a singer-songwriter and producer, Herald K demonstrates an exceptional ability to transport us through time and space. Each song on "Mythologies" showcases his mastery of arrangement, incorporating primarily acoustic instruments to create a folksy ambiance that perfectly complements his lyrical explorations of ancient literature. Let's embark on this journey together, delving into the thematic significance of each track.
With its vibrant tempo and intelligent lyrics, "Old Soul" entails the essence of "Mythologies" and opens the album. Herald K's charming vocals take us to a realm of timelessness and generate a sense of affiliation to history, inspired by stoic philosophy and ancient attitudes. This song sets the tone for the journey ahead, soliciting us to go deeper into the mythological storylines that follow with its intriguing melody.
Herald K collaborates with the phenomenal Lina Louise on "Echo's Song," a reimagining of the ancient Greek narrative of Echo and Narcissus. The rare arrangement, which includes piano, guitar, and nyckelharpa, yields a haunting atmosphere that reflects the story's gloomy overtones. Herald K and Lina Louise infuse fresh life into the story with their duet, giving a fascinating version that captivates the senses. Their vocal delivery has a touch of sweetness and compassion to it, and their tones are real enough that the emotions are sensed promptly. The auditory setting is also a great blend of expertise and care. This exceptionally captures the song's pendants.
"Circe," inspired by the famed witch of antiquity, demonstrates Herald K's musical narrative skills. Jessica Slavik's dramatic backing vocals lend a dimension of interest to this tune, which explores the transformative effects of magic. This provides exactly the right amount of richness to the sound while also adding to the song's dynamics. The instrumental arrangement, which includes the nyckelharpa, accordion, and double bass, creates an atmosphere that transports listeners to a realm of wonder and wonder.
Herald K's musical rendition of a William Butler Yeats poem, "Wandering Aengus," is presented in "Wandering Aengus." The song is a playful investigation into nature's enigmatic and elusive spirits, as well as the desire to seek them. Herald K captures the true meaning of Yeats' words with his emotional singing and beautiful lyrics, encouraging listeners to go on their mystical journey. This particular song is incredibly addictive and features all of the necessary components to keep you captivated until the very end. Herald's vocal delivery is beautiful, and it engulfs you in the mood.
"Arethusa" dives into themes of passion and metamorphosis, based on the ancient Greek narrative of the nymph Arethusa's escape from the river deity Alpheus. Herald K's intriguing lyrics, and bold vocals together with the beautiful vocals of Jessica and Lina, bring the narrative to life fascinatingly and enticingly. This song inspires reflection on life's duality and the overwhelming forces that determine our existence. It's a beautiful song with meaningful lyrics and astounding soundscapes, and the production is terrific; it's an expertly woven piece of art that's designed to heal you in unfathomable ways.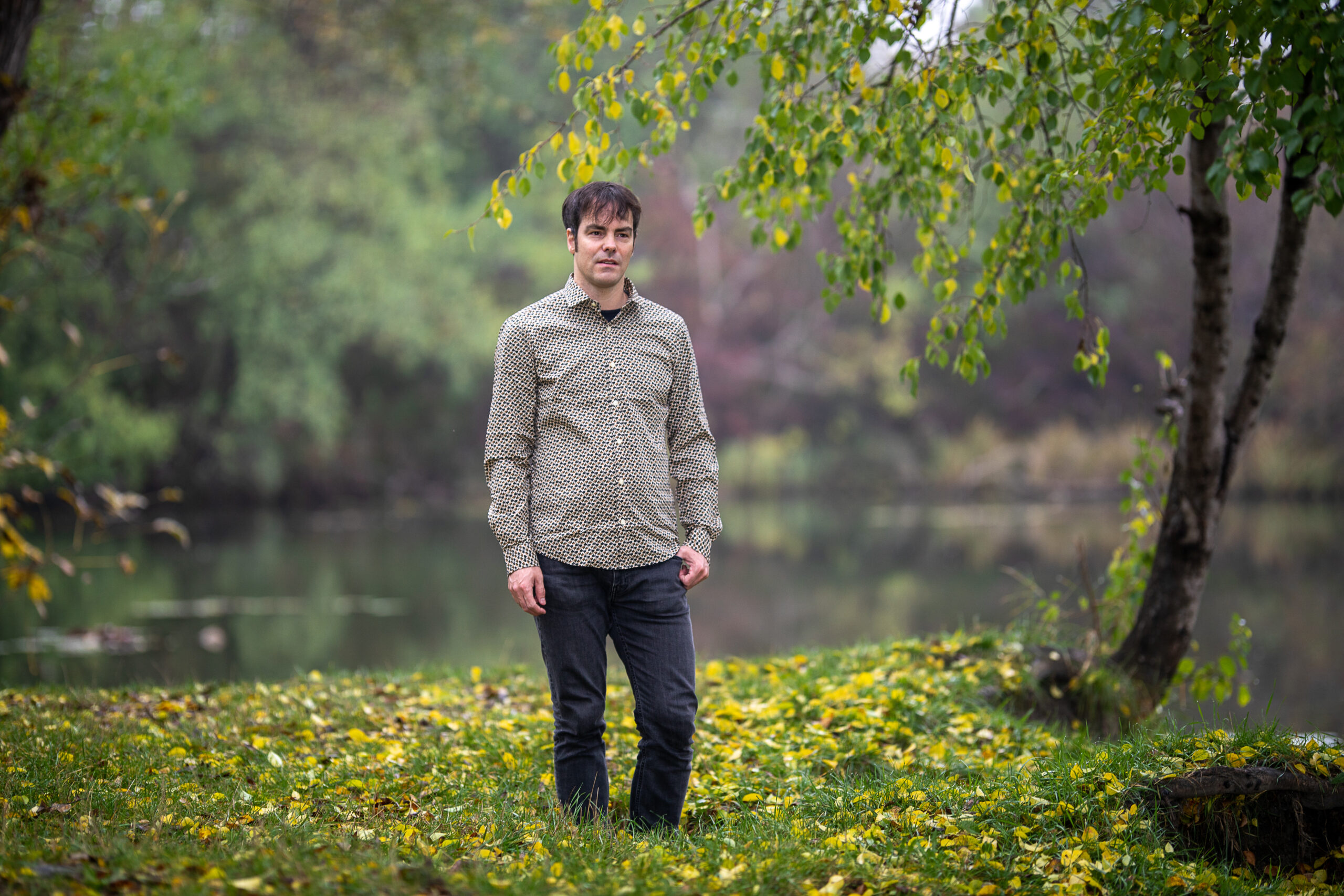 "Where Eagles Fly" leads us on a quest for transcendence, in pursuit of that magnificent level from where creativity arises. Herald K creates a powerful song with associative and allusive lyrics. The blend of whirling vocals, violins, double bass, and guitar produces a sonic tapestry that transports listeners to heavenly heights. This song completely overhauls the vibe of the album. Herald's vocals are bathed in the gleaming brilliance of the instruments and move at a steady pace.
In "Charon," Herald K examines the idea of encountering the elderly ferryman, who in Greek mythology leads souls across the river Styx. This pensive song offers a fresh take on death and the transient essence of life. Herald K invites us to examine the secrets of life and the inevitability of our paths with his thoughtful lyrics and expressive voice. Herald's vocals are crisp and enhance the listening experience. He combines calming melody with savvy words that are eloquently delivered through his ardent vocals.
Herald K's rendition of Percy French's "Mountains of Mourne" transports us to the countryside. Herald K contrasts the vanities and superficialities of metropolitan life with the more natural way of life in the country through the naïve perspective of a young emigrant laborer meeting the pull of large city life in London. This song is a heartbreaking reminder of the ideals and simplicity that are frequently sacrificed in the chase of lavishness. The gentle acoustic guitars employed in the music increase its attractiveness, providing an exquisite touch to the overall beauty when combined with Herald K's soothing vocals.
"Mercy Me" is a historical reflection on the reoccurring theme of hubris throughout history. Herald K emphasizes how famous personalities have frequently supported wars and misery by showcasing various historical characters in each writing. The song is a strong anti-war anthem that raises concerns about the glorification of previous heroes, challenging us to reconsider our knowledge of history. The entire experience of this music was calming and relaxing, and it gladly blessed my ears for about five minutes. Herald K did an excellent job, his vocals echoed with passion and precision.
Finally, "The Dark Lady" closes the album in a reflective tone. Herald K performs a song that delves into the intriguing demeanor of a girl we've all met in some shape or another. Should we avoid her or welcome her? The tune inspires contemplation and urges us to think about our encounters with this archetype through captivating melodies and lyrics.
Overall, "Mythologies" is the excellence of storytelling, musicianship, and conceptual profundity. Herald K conjures fascinating imagery inspired by ancient literature and mythology with each track, expertly weaving a tapestry that transcends time. The arrangements, which are mostly made up of acoustic instruments, generate a sense of intimacy and genuineness, allowing listeners to completely immerse themselves in his mesmerizing universe. Herald K's ability as a singer-songwriter and producer shines through on this album. His ability to blend mythology, history, and modern relevance demonstrates his distinct point of view and aesthetic vision. It's a must-listen for anybody looking for a dramatic and immersive musical experience that will make an impression. Bravo, Herald K, for this outstanding achievement! We anxiously await the next stage of your musical pursuits, anticipating the ongoing progression of your artistic pursuits.
Listen to the "Mythologies" album by Herald K on Spotify or SoundCloud for more information.
You can follow Herald K here for more information.