By composing and making music from the engaging manner of his passions, which serves as a healing nozzle for him to splash his soul and emotions into every note with a deep appreciation to hook up with listeners on a profound level, Norwegian singer-songwriter Herald K is back with another beautiful piece that will make us become captivated with his artistry over and over. The title of this work is "Echo's Song," and it eloquently retells the classic fable of Echo and Narcissus. Sung in collaboration with Lina Louise. The fourth single from Herald's "Mythologies" project, "Echo's Song," was released on February 3rd. Now let's talk about it.
"Echo's Song" begins with spoken words over hypnotic and enthralling piano melodies with soulful strings before Herald begins to sing with his exquisite voice and opens the path for Lina Louise as well. Their voices blend flawlessly and provide an absolute blast that is enticing in the nicest ways imaginable. Their vocals glide over the soothing instrumentals, evoking the impression of being below a starry night sky and enjoying its tranquil splendor. Their harmonics are particularly impressive, resulting in a breathtaking duet that leaves an indelible impact.
Moving on to the song's message, which is about the perils of self-obsession and the heartache that may arise from ignoring others' feelings, Herald K's "Echo's Song" focuses on Echo's experience with this old narrative. As it discusses Echo's love for Narcissus, who is primarily concerned with his beauty, leaving Echo to languish and crave his affection. And, like the moon sparkling in the sky at night, this song encircles you in its soothing embrace owing to its thoughtful ambient environment that is easy to grip you. The song's emotional intensity is further heightened by the delivery of the lyrics, with both Herald K and Lina Louise putting their hearts into their performances.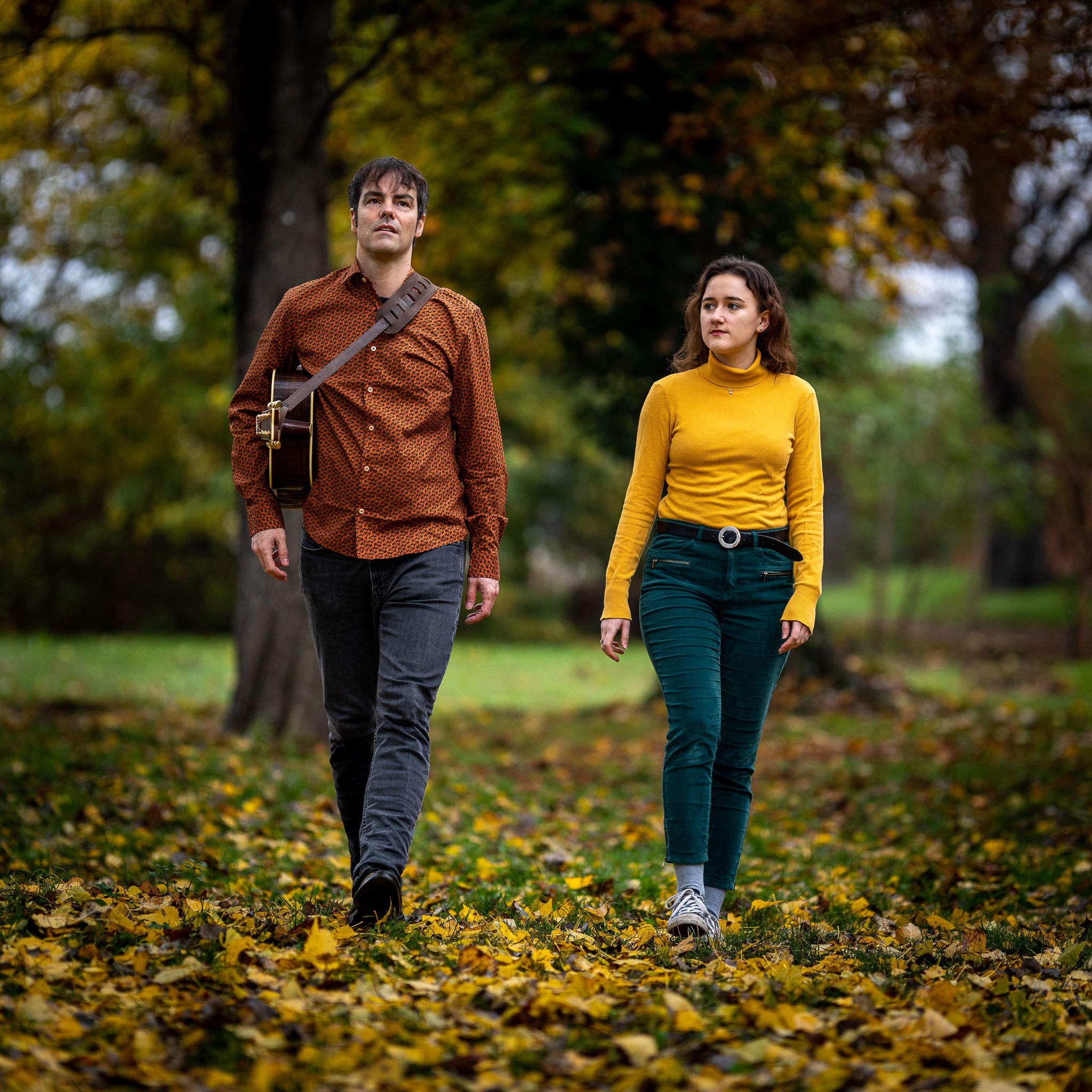 Instrumentally, the song's piano, guitar, and nyckelharpa compositions are distinctive and merge flawlessly to create a hauntingly beautiful mood. The gentle and delicate piano sets the tone for the song, while the guitar and nyckelharpa give a deep and complex soundscape. The incredibly rare pairing of these instruments adds to the song's uniqueness.
Overall, "Echo's Song" is well-crafted and excellent. Herald and Lina's chemistry is evident in this song, as each adds their unique flavor to the song, making it a real classic. Lina Louise has a profound and soulful voice, whereas Herald K has a passionate and expressive voice. Additionally, the tone, rhythm, beats, and rich melodies make this song sincere and captivating. I would strongly suggest this song to anyone searching for something unique and wonderful. Whether you like classical mythology or just good music, this is bound to leave an impact.
Listen to "Echo's Song" by Herald K ft Lina Louise on Spotify or SoundCloud and let us know your thoughts.
You can follow Herald K here for more information.