I've Tried Sleeping is a Spokane-based band formed by Charlie Edwards on vocals and guitar, Jay Condiotti as lead guitarist, Eddie Ramirez as bassist, AJ Ramirez as drummer & Percussionist, Kelly Porter as electric organist & Synth, and Calista Edwards on cello. We had a one-on-one interaction with the band's main vocalist Charlie Edwards ahead of the release of their 10-track album "I've Tried Sleeping" on November 13th this year to learn more about the album and their inspiration as we were instantaneously enthralled by their breath-taking tales as well as the stunning cinematic productions. We adore what this band embodies and hope you do as well.
SONGWEB: TELL US ABOUT YOURSELF AND HOW YOUR WORK AS AN ARTIST IS INFLUENCED BY IT.
CHARLIE: I was born into a classical music home. Piano at 5, then violin in the youth symphony until I was 17. All that was well and good, but my passion beginning when I was about 10 was a big sound rock. This music moved me much differently than it did the people around me. I would get the chills spinning those great vinyl records in my bedroom after school. It was a magical time.
I dropped the violin and taught myself how to play guitar when I was 17. By then I was a Bob Dylan head and soon could play every one of his songs from memory. I started my first band when I was 18 and we would play this acoustic strummy folk-rock along the lines of R.E.M.'s first two records. When that band made the transition to rock with coherent lyrics on their third album, I got a Stratocaster, a Marshall amp, and a new band and started to rock.
Everything in those days was about a band's "demo" tape. Its quality determined the band's opportunities. Over the next 15 years, I would repeat some version of this loop 20 times:
Pull every favor I possibly could and somehow…
1. Take a band into the studio
2. Record as many songs as possible
3. Get this EP or record it out to as many people as would listen to it
Next, I would receive several pats on the head ("Son, you've got promise…") as the out-of-tune, out of time, "what's the point of that song?" recording was dismissed or faded away. This cycle of disappointment and poverty would blow up the band and I'd begin again.
SONGWEB: WHO ARE YOUR MOST IMPORTANT ARTISTIC INFLUENCES?
CHARLIE: Bob Dylan, James Brown, R.E.M., Pink Floyd, Led Zeppelin, Paul Simon, Toots Hibbert, Peter Gabriel, Bruce Springsteen, U2, The Clash, Replacements, Pixies, Scott Weiland.
SONGWEB: WHERE DO YOU GET YOUR INSPIRATION AND WHAT TRENDS INFLUENCE YOUR WORK?
CHARLIE: Songs are a gift. They come from the sky to me most often as a strong feeling. An annoying, usually undefined emotion that is just out of reach. I wrestle with these grains of sand (often for years) before they are ultimately translated into four-minute rock songs. Some translations are far more successful than others. The beauty or power of these feelings usually brings me to tears. I know I've done an adequate job of writing and arranging when the finished song does as well.
SONGWEB: COULD YOU TELL US ABOUT YOUR CURRENT PROJECT AND ITS PRODUCTION PROCESS?
CHARLIE: Not to come across as a grump, but today's rock music generally is terrible — when compared to the volume, breadth, risk, and overall quality it enjoyed from 1970-1990 when the music industry paid, nurtured, and developed its artists.
Track #3 on the record, HARD HITTING ROCK spells all of this out.
This project began as my childish response to this current "age of the song" we are in. Where an artist is a "brand" that might get 8 seconds of distracted listening by a wannabe influencer on an iPhone.
In response, I set out to make a recording in the traditions of a classic vinyl record – think DARK SIDE OF THE MOON. At one point in the process, I remember the record was made up of five 10-minute epic mid-tempo trips.
This balloon popped when Donald Trump took over, covid hit and we were out marching for social justice. The record then became very topical and political. I've learned the hard way that these sorts of songs age rapidly and in the blink of an eye become yesterday's news. So I kept distilling, cranking up the tempos, and editing out the non-essential parts to realize I was making a Clash record.
SONGWEB: IN WHAT WAYS HAS THIS PROJECT AIDED YOU IN OTHER ASPECTS OF YOUR LIFE?
CHARLIE: It's really easy to start creative projects and a different animal to complete them. I walk around smugly these days with an ear-to-ear grin because this record is the fucking bomb and I made it on my terms without compromise. It has helped to restore my faith in the value of pursuing our dreams — and that with hard work, honesty, and focus — just about anything is possible.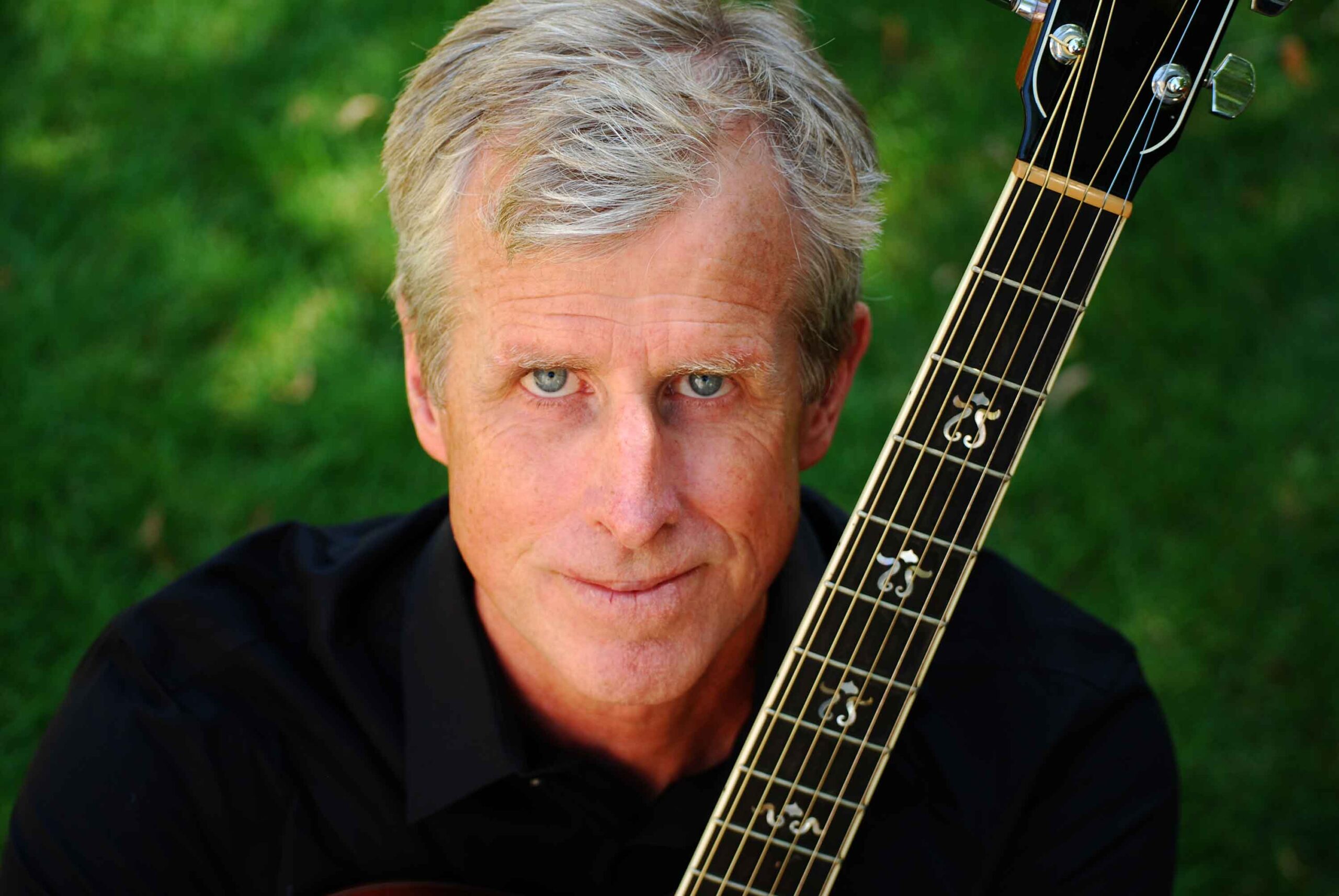 SONGWEB: COULD YOU BRIEFLY DEFINE THE OBJECTIVE OR PURPOSE OF YOUR WORK?
CHARLIE: I write and play music intending to make the world a better place. Maybe provide a spark, a ray of hope, some inspiration, or a distraction in response to the cold and dark. There is a lot of beauty at the core of each of these songs that with repeated listening can help the listener to heal.
SONGWEB: DO YOU HAVE ANY ARTIST RELATIONSHIPS, AND HOW DO THEY HELP YOU?
CHARLIE: Yes, I am blessed to be part of a community of incredibly talented artistic muses in various disciplines. They let me know directly when I'm off track or have crossed the insincerity line. I mean, imagine sitting around the kitchen table with an acoustic guitar across from Bob Dylan — the songs I would choose to play for him would have to be very special and edited countless times. This exercise of imagining that my musical heroes are always listening in helps me greatly in the process.
SONGWEB: DESCRIBE HOW WE CAN HELP YOU ADVANCE YOUR CAREER.
CHARLIE: There is only one way to make great big-sound, arranged, rock records — and that is, to make a lot of bad ones. This record is my 23rd trip to the recording studio. I have an amazing band and we're chomping at the bit to take all that we learned from making this amazing record and begin recording the next one. So, the short answer to this question is to do whatever you can to get people to listen to it. Then, they can make it their own and share it with the people they love.
SONGWEB: WHAT HAVE YOUR CRITICS AND COLLECTORS HAD TO SAY ABOUT YOUR WORK?
CHARLIE: Everybody who has slowed down enough to listen loves this record. There is not a stray note or misplaced word for 47 consecutive minutes. Its urgency doesn't relent. The ten songs were written as a collective whole and built to a powerful crescendo on track 9. Then track 10 lifts the listener up off the ground from there.
SONGWEB: HOW DO YOU HONE YOUR ABILITIES?
CHARLIE: Practice, practice, practice. Meditation. Practice empathy — what might it feel like to be in that person's skin? I try to keep my eyes open and feet on the ground — to believe in the good and always head towards the light.
The band's sounds on the record are far-reaching and gloriously expressive. Charlie Edwards' vocals are deliciously hypnotic, and the melodies are rhythmic, engaging, and distinctive. The instrumental arrangement is relatively well-balanced, and it offers a robust enough accompaniment to make the entire album engaging, as well as expressive for more effect. Overall, I believe the record is of sufficient quality in its present form.
Listen to the "I've Tried Sleeping" album on Spotify and let us know your thoughts. Cheers!
You can follow the band here for more information