With the publication of his latest album "State of the Art," Charlie Fisher has displayed that he has spent his years not only maturing as a man but also as an artist. With influences ranging from Donna Summer to S Club 7, Paris Hilton, and the Pet Shop Boys, Charlie is bringing trashy, fun dance pop back – all delivered with a personal spin and a refusal to conform to the label "guilty pleasure" with his recent "State Of Art" album, which we at songweb had the pleasure of hosting. Sit back and enjoy our conversation as we verbally spar.
SONGWEB: Tell us about yourself and how your work as an artist is influenced by it.
CHARLIE: Well, I am a queer 24-year-old living in a big city, and I think you can tell that from listening to my music. I get my biggest motivation and release on the dance floor and that's such a big part of myself that bleeds through into my work.
SONGWEB: Who are your most important artistic influences?
CHARLIE: I'm mostly inspired by the OG Pop Girls. People like Donna Summer, Madonna, and Kylie Minogue, but a massive part of the influences on this record are by the turn of the millennium British pop acts. When I was creating this record I was kind of reaching back in time to people like S Club 7 and Steps to try and recapture some of the magic that was so inspirational to me as a child.
SONGWEB: Where do you get your inspiration and what trends influence your work?
CHARLIE: I get my inspiration everywhere. Like a lot of artists, I find it difficult to "switch it off" so I'll get inspiration for songs out of thin air sometimes which can be quite funny. Trends don't influence me, to be honest, I think trying to hop on the bandwagon and do what's popular can be the death of any real creativity so I try to stay focused on my point of view when I'm creating.
SONGWEB: Could you tell us about your current project and its production process?
CHARLIE: So this record has been in the works for about 3 years now and it's been a million different things throughout the process. The initial concept was to create a "suite" of Nu-Disco songs that would be mixed much in the same way as many early disco records were. Eventually, I abandoned that idea as I found myself toying with other inspirations and I landed on this project which is half original material and half remixes or reworks of songs that I've released before.
SONGWEB: In what ways has this project aided you in other aspects of your life?
CHARLIE: I guess like every other artist these songs have been my way of dealing with things in my own life and I think that's a really special thing. Some of these songs came from real heartbreak, and some of them came from just a desire to have some fun while the world is sort of crumbling around us and I hope they can be a little beacon of escapism for some people.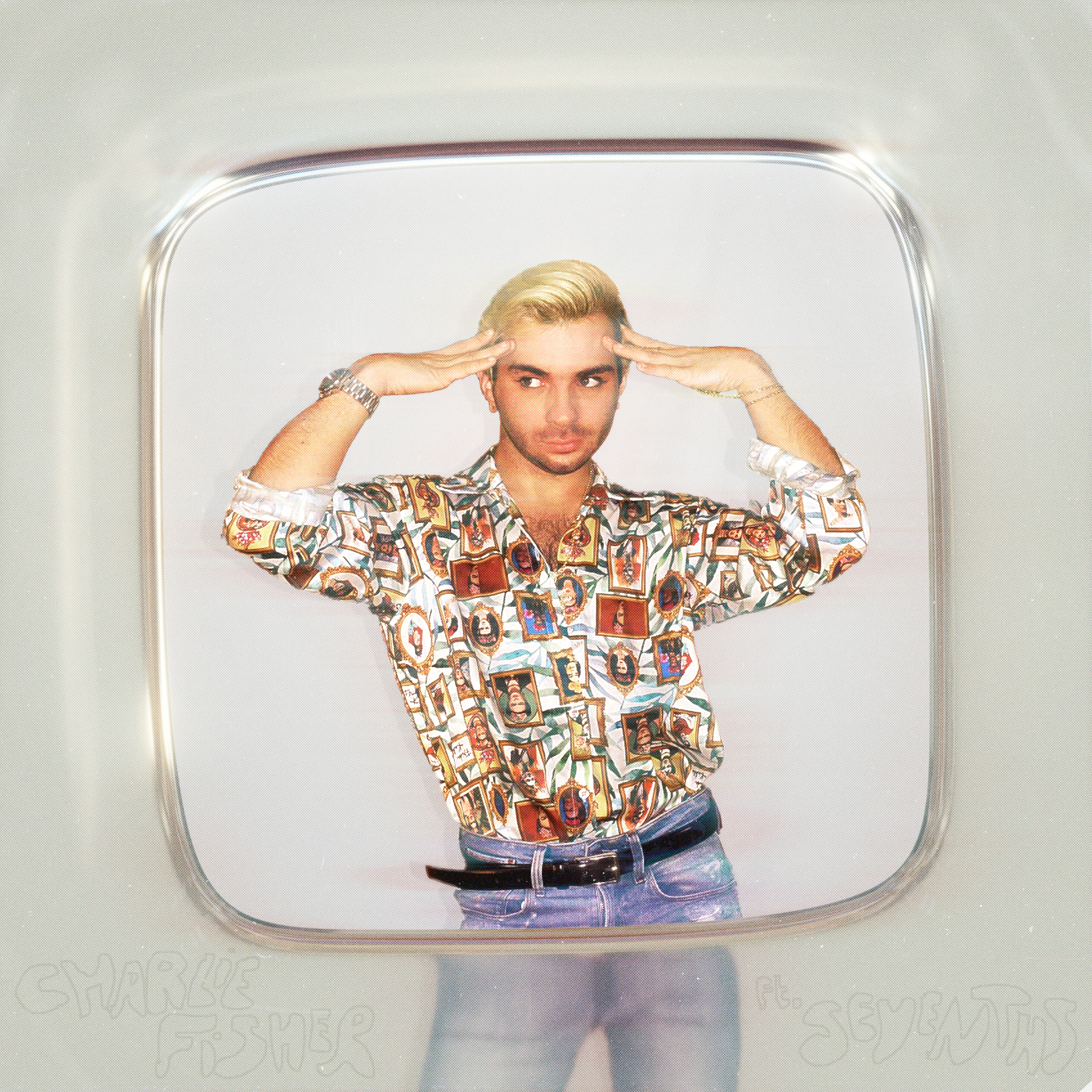 SONGWEB: Could you define briefly the objective or purpose of your work?
CHARLIE: I make dumb hot pop music for dumb hot people. The thing that I wanna communicate the most with my work is that a song doesn't need to be "personal" to be significant to you. It doesn't need to be slow, moody, and backed with a boring acoustic guitar for it to be "authentic". True authenticity is doing what you love and I love pop music.
SONGWEB: Do you have any artist relationships, and how do they help you?
CHARLIE: Yeah, I made this album with a list of incredible collaborators who are all my friends. Sevenths, who produced about half of the album, is one of my favorite people to work with. He always completely understands my vision and what I'm going for and we have a lot of similar influences so it's always really easy and fun to work with him. Boy Sim, who produced 3 tracks on this record, is another great friend of mine who's always amazing to work with. He's an absolute wizard and comes at things from a slightly different viewpoint to me so if I think a song needs "something" but I can't quite put my finger on what, then I'm gonna go to him. Last but not least, Tobre wrote and produced one song on this record and he is one of my best friends on the planet. I love him to pieces and I was honored that he allowed me to do this song because it's very beautiful and means a lot to me. The process with him is also incredibly easy because we also have very similar stylistic influences even if we often go about things very differently!
SONGWEB: Describe how we can help you advance your career.
CHARLIE: If even one person who hasn't heard my music before reads this interview and enjoys it then that's mission complete as far as I'm concerned! Welcome to my little party!
SONGWEB: What have your critics and collectors had to say about your work?
CHARLIE: You would have to ask them because I don't concern myself with criticism and whatnot. Everything that I've seen has been very positive and it seems like people understand what I'm trying to do and are very supportive of it so that's nice.
SONGWEB: How do you hone your abilities?
CHARLIE: I listen to way too much music. I inadvertently analyze it in my head and store ideas way. And I try to work as much as possible on my art. This album has only just come out and I've already written a handful of songs for whatever the next project ends up being so that's exciting!
Listen to the "State Of The Art" album by Charlie Fisher on Spotify or SoundCloud and let us know what you think. Cheers!
You can follow Charlie here and below for more information