Lorraine Klaasen, the late iconic South African Jazz singer Thandie Klaasen's daughter, is one of the few South African singers who have kept the historic sound of 'Township Music,' which remains South Africa's most unique sound. Lorraine, who was born and raised in Soweto, is currently living in Canada, Ontario, and has wowed audiences throughout the world with her powerful stage presence and charisma. On November 11th, this year, the songstress partnered with Mongezi Ntaka, another South African, to create "Ukubonga [Gratitude]," a 13-track album comprised entirely of South African songs except for two songs being sung in English. "Ukubonga [Gratitude]" is a joyful album, and Songweb caught up with the pair to talk about it and more. Relax and take in this talk.
Songweb: Tell us about yourself and how your work as an artist influenced it.
Lorraine: I'm a South African/Canadian artist who records and performs South African Township music. I'm an artist who likes to share my culture, inform audiences and at the same time entertain them so that the audience can get the full experience of my music and its roots.
Songweb: What are the essential qualities that make you a good artist?
Lorraine: I believe in uniting people through the arts. Most of my audience is made up of people from all over the world and from all races. Some of my current fans met each other at my concerts and they have become good friends through the power of my music.
Songweb: How would you go about energizing a tired audience?
Lorraine: As an entertainer, the first thing that I bring to the stage is high energy and laughter because I know that laughter is contagious and once I start the show, everybody gets in a happy mood. Township music gets my audience moving until the end of the show.
Songweb: Where do you get your inspiration and what trends influence your work?
Lorraine: I get most of my inspiration from my mother Thandi Klaasen who was a prolific singer and a huge presence on stage. My mom taught me how to make your audience relaxed and anxious for the next note that you sing. My mom came from a generation of South African women singers who were the architects of the style of music I sing today. So my influence comes naturally and organically.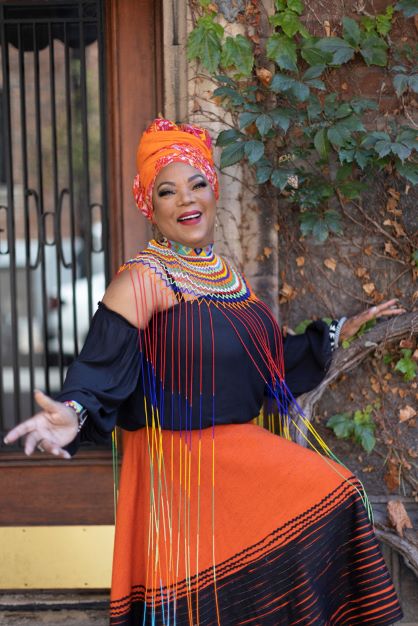 Songweb: Could you tell us about your current project and its production process?
Lorraine: My new project is a collaboration with my good friend Mongezi Ntaka. This is a project that was long in the making and I wanted to show a sense of gratitude to my mom and the rest of the Township music composers, arrangers, musicians, and producers for creating and sharing this beautiful style of music which is the bedrock of my music career. The production process was very straightforward because Mongezi and I share a passion for music. We decided to dig deep into some of the earliest material in the Township music genre and kept the integrity of the arrangements of the original songs. We also wanted to keep the music very transparent so we decided to have a very acoustic and intimate sound.
Songweb: Could you describe the objective of your work?
Lorraine: The objective of my work is to expand the musical vocabulary to people with an interest in world cultures. There's so much music on the radio around the world today but sometimes it's very hard to find non-mainstream music being played so I look for opportunities in places and spaces where I can introduce new sounds & rhythms.
Songweb: Describe how we can help you advance your career.
Lorraine: I always appreciate it when people see the potential in my work and help me by spreading my music through radio airplay, TV shows, newspaper articles, live shows, and educational programs. Also, my fans & audiences need to connect me with other music & cultural events that they're aware of because they know where I fit in the best or maybe find me some areas where I can expand to reach out to more people.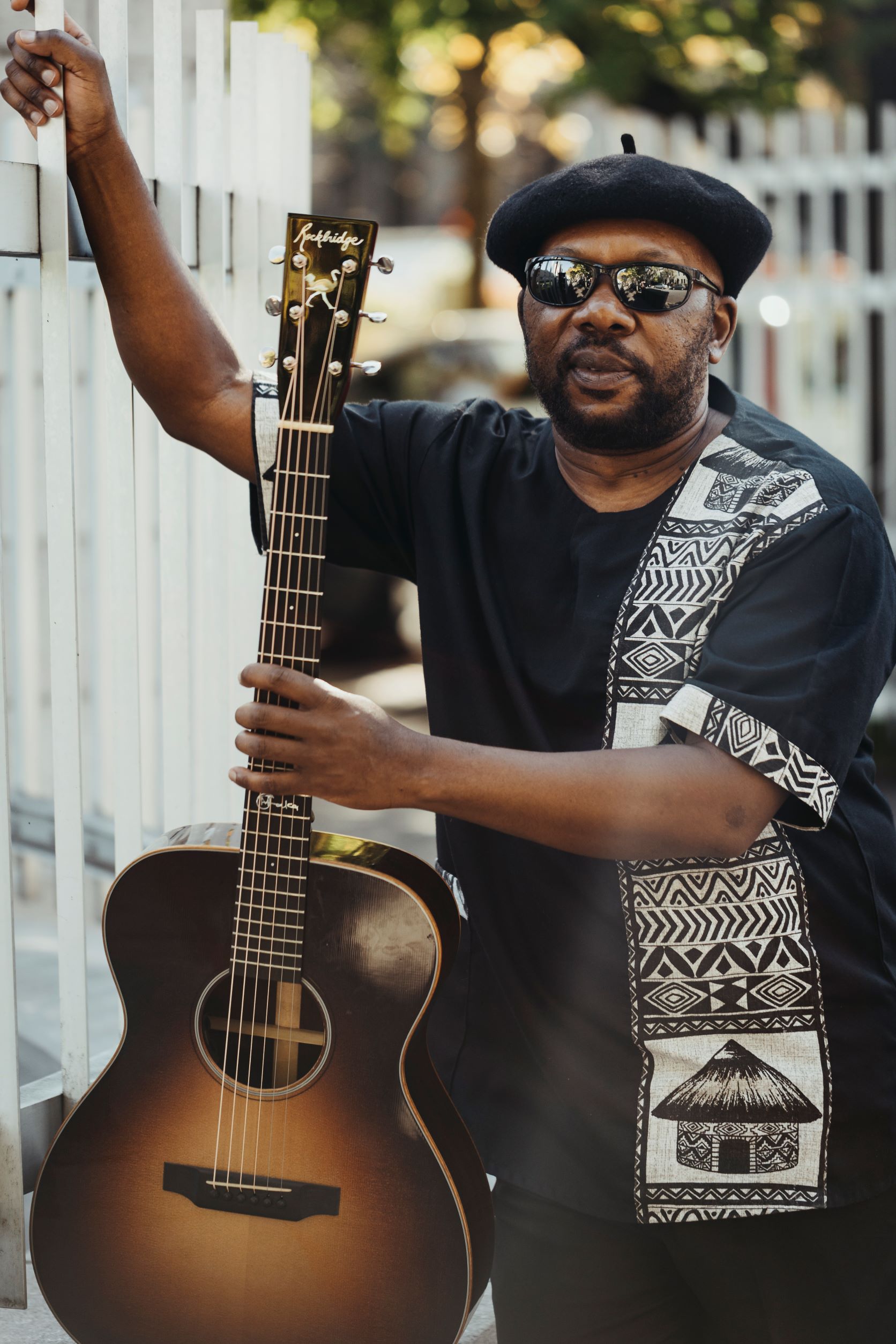 Songweb: What have critics and collectors had to say about your work?
Lorraine: I've always had very good feedback from critics and collectors because they find my music fresh and authentic. Some compare me to Miriam Makeba or my mom Thandi Klaasen but I always know that I came from these strong women and it was always their wish that I continue to sing and tell the story of my people to carry on with the tradition of our beloved Township music or Mbaqanga as it's commonly known by music critics in South Africa.
Overall, "Ukubonga [Gratitude]" is a fantastic album, and the vocals are just lovely, while the instrumentality of the songs is pretty deep and handles to astonish us with its splendor. The album is intriguing and has a variety of features. Due to their unique acoustics, the songs instill a lot of energy in the atmosphere around us.
Listen to the "Ukubonga [Gratitude]" album by Lorraine Klaasen & Mongezi Ntaka on SoundCloud and let us know your thoughts. Cheers!
You can follow Lorraine here for more information.