Hello there! Allow me to briefly introduce you to Tally Koren, an intriguing and creative artist. With roots that span from Isreal to London, Koren's musical career has been nothing short of amazing. Her ability to combine electro-acoustic components into an enjoyable sound is genuinely unique and engaging. She is an outstanding musical chameleon who has received various awards, notably, a Fringe Award for Best Singer-Songwriter in 2011. Her songs have been played on BBC Radio 2 and her performances have been heard within the renowned walls of the Royal Albert Hall. Koren's varied path has brought her across countries, where she has crafted a voice that is both diverse and compelling. Now with her latest single, "Not Satisfied" – The Remixes, which is out today the 21st of August, she proves that her creativity knows no limits. These remixes give new vitality to her unique style, propelling it to new heights and containing particular energies that are both contagious and alluring, making them a modern diva-era smash in the making. Xander Milne's electrical prowess shows through, as evidenced by accolades from industry titans and credible sources. But "Not Satisfied" is about more than just music—it's about empowerment and self-discovery, and it challenges us to pause, reflect, and embrace our true authenticity. Enjoy our talk below.
SONGWEB: Can you tell us a little bit about the inspiration behind your latest project?
TALLY KOREN: The heart of "NOT SATISFIED" lies in its message—an anthem of empowerment and self-discovery. The track invites listeners to pause amidst the chaos of modern life, encouraging them to delve deeper into their inner selves and break free from the constant pursuit of material gains and societal approval. The lyric is a collaboration with Phil Scale, and the song's lyrics resonate with anyone seeking a more meaningful connection with their authenticity.
SONGWEB: How do you approach the creative process when creating new works of art?
TALLY KOREN: Everything about my approach needs to be with purity and authenticity and with the best quality if it's writing, composing, producing, and directing, I give 100%. My work ethic is very important, I work 24/7, but I know how to relax as well. I do drive crazy people who collaborate with me or work for me, but at the end of the day, the standard needs to be at a top level and that is why I think I managed to be in the commercial pop chart next to Taylor Swift and Pink, I give it all!
SONGWEB: Can you share with us a particularly memorable moment during the making of this project?
TALLY KOREN: In this project, when I was filming the video, I worked so hard jumping and dancing for hours. Suddenly I decided to take my boots off and just be on the floor. The cameraman Will Visions luckily captured it, but I immediately decided to use it for the video and I love this part. It symbolizes how we need to allow ourselves to "strip off stuff and just be"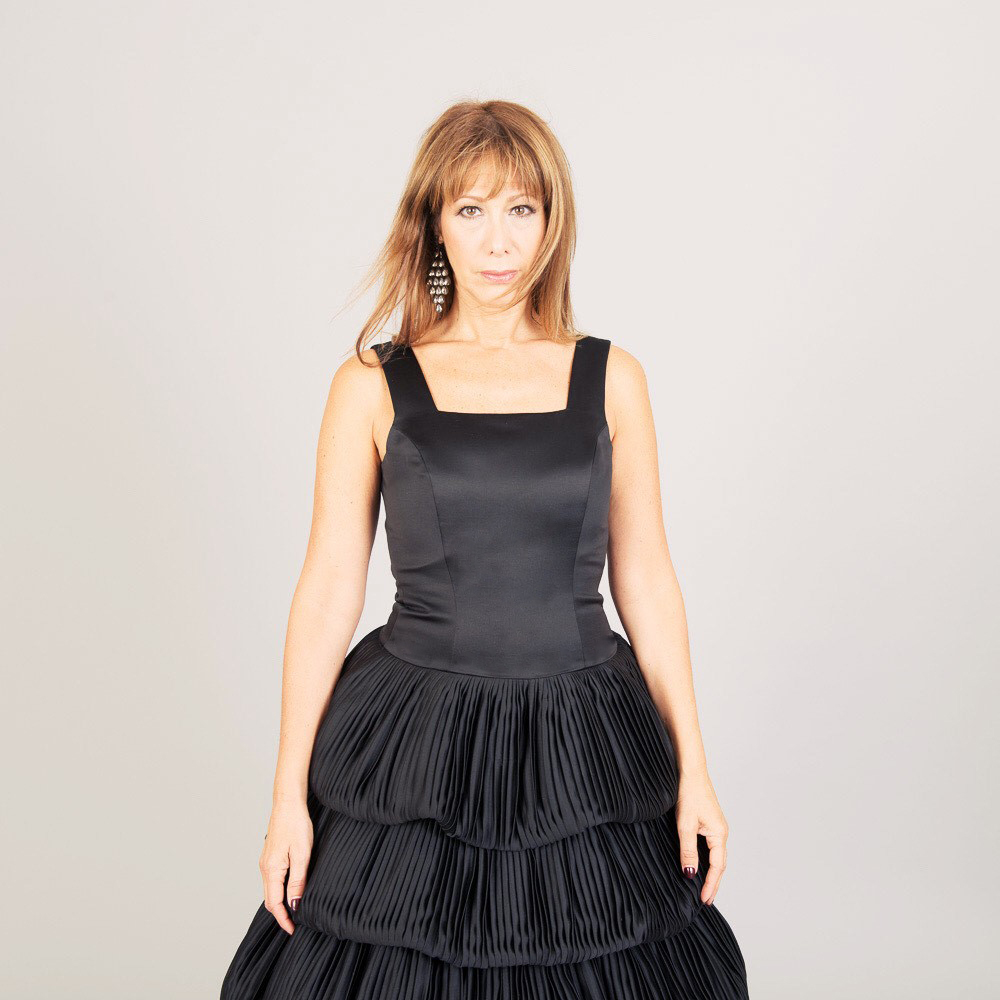 SONGWEB: What message or emotion do you hope to convey through your art?
TALLY KOREN: My message is to express your talent, gifts, and wisdom to your full potential and share it with others to inspire.
SONGWEB: How does your latest project differ from previous works you've created?
TALLY KOREN: In this project, it looks like I am shown a negative message. Some fans were surprised and not happy, they thought I am not in a good place. The song was written 12 years ago and I decided to take the risk, so it can approach not only people that are into self-development etc but people that somehow are not satisfied … Big project will come later this year with a Tour. Thank you!
Having had the privilege of speaking with Tally Koren, I am incredibly inspired by her drive, creativity, and dedication to creating not just songs, but experiences that profoundly engage with her audience. Her willingness to push boundaries and uncover new aural frontiers is a credit to her talent and the basis for our insightful conversation. Tally Koren's musical journey has been incredible, and as she continues to captivate fans with her enticing melodies and meaningful messages, there is no doubt that her influence in the music business won't flourish. Tally Koren is, without a question, an artist whose work and passion deserve our admiration and appreciation.
Listen to "Not Satisfied" – The Remixes by Tally Koren on Spotify or Soundcloud and let us know your thoughts.
You can follow Tally Koren here for more information.