In a world where conformity is frequently the norm, Jane Allison of Bath, UK, emerges as a vibrant force, brandishing her new song "Frayed" like an immense sword of revolt. With the release of her third album, Allison took us on a musical trip, delivering a stunning duet with Alonza Bevan of Kula Shaker titled "Like Magdalene." But let's stick with "Frayed" for now, as it's a rallying cry for everyone with a defiant streak running through their blood. "Fray" is out today, July 21st, and I must say that Jane Allison has created an anthemic hit with her captivating voice and heartfelt storytelling. Stay with me as I delve further into the song's details while it takes you on a delightful sonic journey with great performance and thoughtful lyrics.
"Frayed" opening chords pierce the air like a passionate cry to arms. Jane's silky voice blends nicely with pulsing rhythms and thrilling guitar riffs, establishing that this is more than simply a song, but an anthem of resistance and self-empowerment. The lyrics are beautiful poetry that will speak to everyone who has ever been restricted by the weight of other people's expectations. Jane's voice gamut is impressive, ranging from soft tenderness to passionate boldness. She never uses shouts to make her point; instead, she focuses on the poetic tone of her message, creating a mesmerizing spell that draws us all in, eager for us to join the effort for change.
As a defiant gesture, "Frayed" stands tall. It's a daring middle finger to those who would keep us down. Jane Allison expertly converts her music into a vessel of strength, a flame she thrusts into the darkness of our times. In a world filled with uncertainty and conflict, she invites us to raise that torch and shine its bright light into the darkness, blazing the route to building a better future. Jane sings unwaveringly, "But I never vowed to forever take my aim and miss, and I'm not your shame, I'm not your pain." These lines resonate like a mantra, sparking a fire inside the spirit of the listener. It's as if Jane is asking us all to break free from conventional standards, rise above the clamor, and grab our voices with zeal. She lays bare a narrative of overcoming through her poignant lyrics and powerful delivery, revealing that the song is not simply about a woman undone, but a woman courageously raising her voice and instruments against a world that may be far from gentle.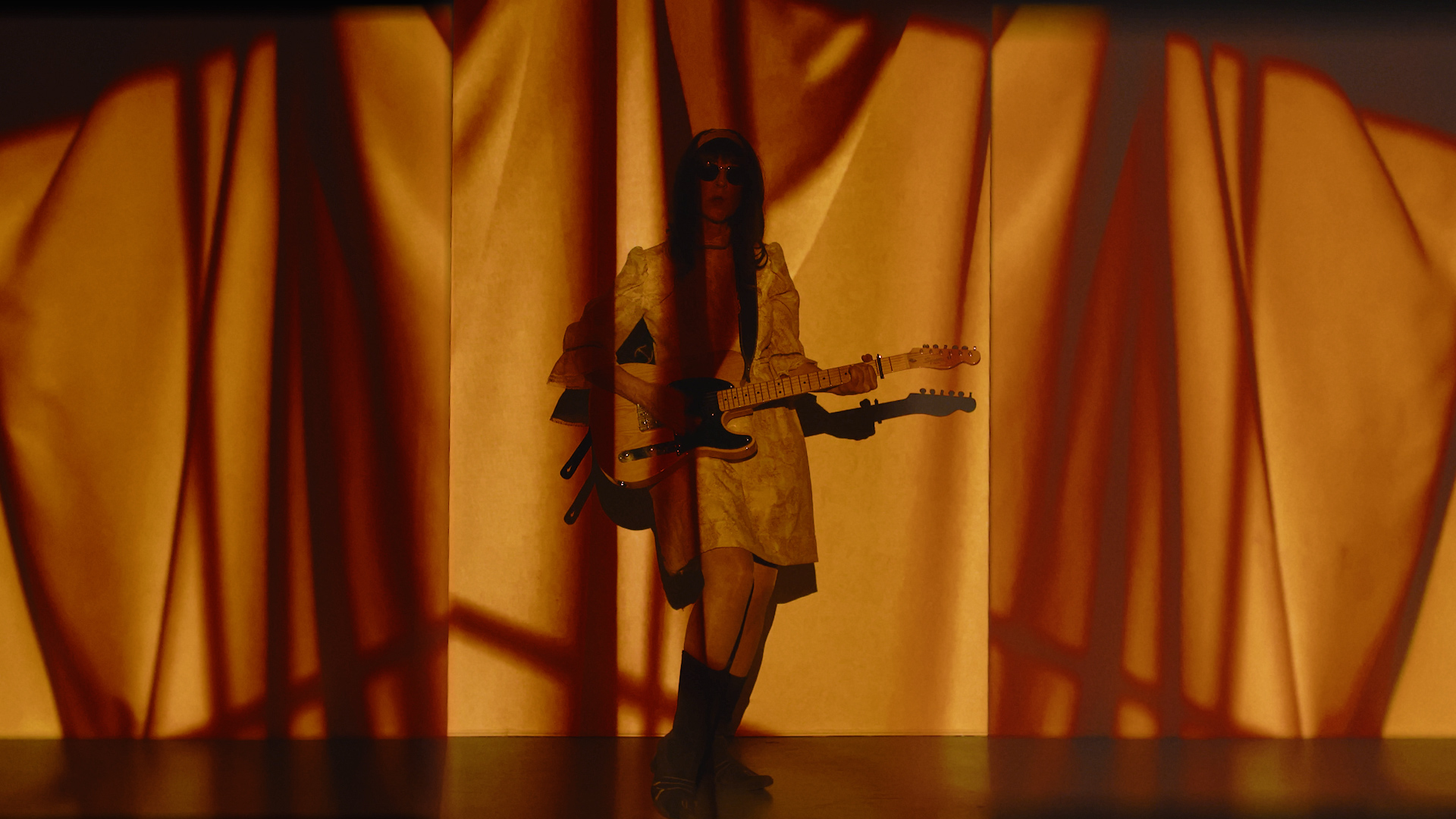 "Frayed" has superb production in the sense that the instrumentals complement Jane's calm and dreamy vocal tones fairly nicely. The integration of guitar and intriguing piano decorations adds a thick layer of richness to the composition, making the overall listening experience delightful. Jane's voice, along with the musical arrangement and lyrical approach, creates a buoyant and well-balanced song with outstanding lucidity.
Finally, Jane Allison's "Frayed" is a grand masterpiece and lovely song that addresses the sensitive concerns of bondage and liberation, as well as the significance of finding one's voice, in a very pleasurable manner. The song demonstrates Jane's various talents, with music at the forefront, and is a must-listen for fans of all musical genres due to its excellent combination of delicate harmonies, great sounds and quality, and extensive informational nature. It comes highly recommended and will fit into any playlist. With this song, let us take up the torch of resistance and herald in a brighter dawn for the dark times we confront.
Listen to "Frayed" by Jane Allison on Spotify and let us know what you think.
You can follow Jane Allison here for more information.