Jason Shand, a Bronx-based singer-songwriter, has released his latest emotional tune, "Crumble", a powerful and honest piece of lyricism that goes into the truth of terrible feelings encountered in relationships. Shand takes listeners on a poignant narrative journey, offering a realistic and sympathetic image of love and grief. "Crumble" was released on March 24th and will have a deep impact on listeners. It's an addictive pop tune infused with electronica, which creates an appealing earworm that grips our emotional strings. Let me tell you more about it down beneath.
The addictive pop sensibilities of "Crumble" capture listeners right away, with a feeling of ensuring the tune sticks in the minds of audiences before the vocals sink in. Shand's soaring vocals then lure us in, delivering an impression of vulnerability and raw emotions that is both soothing and appealing. He delightfully executes the song, with clear and lovely lyrics over flawless instrumentals that make it a joy to listen to. The essential enchantment of the song emerges in this delicate balance, allowing us to comprehend the complicated nature of co-dependency. Shand's flow to this topic is natural and leads the song like treasures on a thread of gold. His performance is brimming with emotion and attracts the audience's gaze while bringing the lyrics to life.
"Crumble" examines the perennial issue of being caught between two extremes, unable to live with or without someone, in its lyrical significance. This song brilliantly illustrates the underlying dichotomy of co-dependent relationships, when the desire for independence collides with an inescapable need for the other person. The lyrics are beautifully crafted, evoking a sense of desire, yearning, and the frustrating cycles that frequently define such relationships. The chorus tugs at the heartstrings, with lyrics like If "you walk away, I will crumble, I will perish, I will falter, I will die If you go, My world will shatter." These words will leave an enduring imprint on the hearts of those who hear them. And I was astounded by how beautifully the song managed to both comfort and thrill me.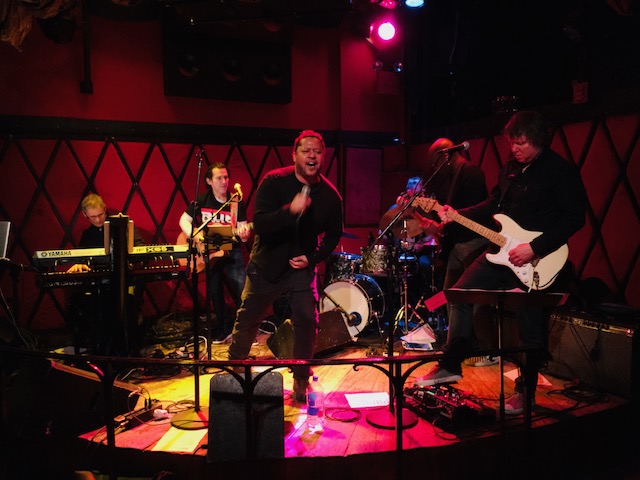 Just a little comment on the production: it brilliantly merged modern pop sensibilities with a bit of electronica and acoustic, resulting in a sound that's recognizable and unique. They gave a slight edge to the music, perfectly complimenting its emotional journey.
"Crumble" demonstrates Jason Shand's distinct ability to connect with audiences through sincere stories and powerful vocals. His genuine lyricism shows through in this composition, and his love of music and ability to express the essence of the human experience have gained him notoriety with this song. Overall, "Crumble" is a must-listen single that demonstrates both artistic and commercial appeal, so be ready to be fascinated even more, because Jason Shand is a name to watch out for. It's no surprise that his tracks "X Factor" and "The Petty Narcissist (Arctic Ocean)" reached the top of the World and European Indie charts; he deserved it!
Listen to "Crumble" by Jason Shand on Spotify or SoundCloud and let us know your thoughts.
You can follow Jason Shand here for more information.