Hello, dear reader! I (Songweb) welcome you to another amazing music review. Today, I have the pleasure of digging into the lovely track "Brighter," by the very gifted Snakedoctors, who continuously offer musical jewels. They are four friends from Gdansk, Poland, and I enjoy how they attract us with their unique sounds and thought-provoking lyrics. Released on March 24th, it's refreshing to hear their work with Nik Hughes, the excellent drummer from Bush, on "Brighter," which serves as a gripping teaser for their highly anticipated next album "Waiting" which they say will also feature a different unplugged version of this song with cello player from the US with more guest artists, producers, and good music. Now, with the promise of "Brighter" days ahead, let's plunge into this enthralling track.
"Brighter" begins with a peek at Nic's deft drumming and a compelling guitar line that draws us in. The overall instrumentation is refined and sharp, demonstrating the band's fostering growth. Each instrument finds its place within the soundscape, resulting in a harmonic combination that sets the tone for the contemplative lyrics. The singer then steps forward and offers a poignant performance, his lovely vocals easily taking us through the song's highs and lows. His vocals surely added everything a good lush tune should have. He displayed an intense clarity and a satisfyingly refreshing tone that left me in awe of his vocal creativity.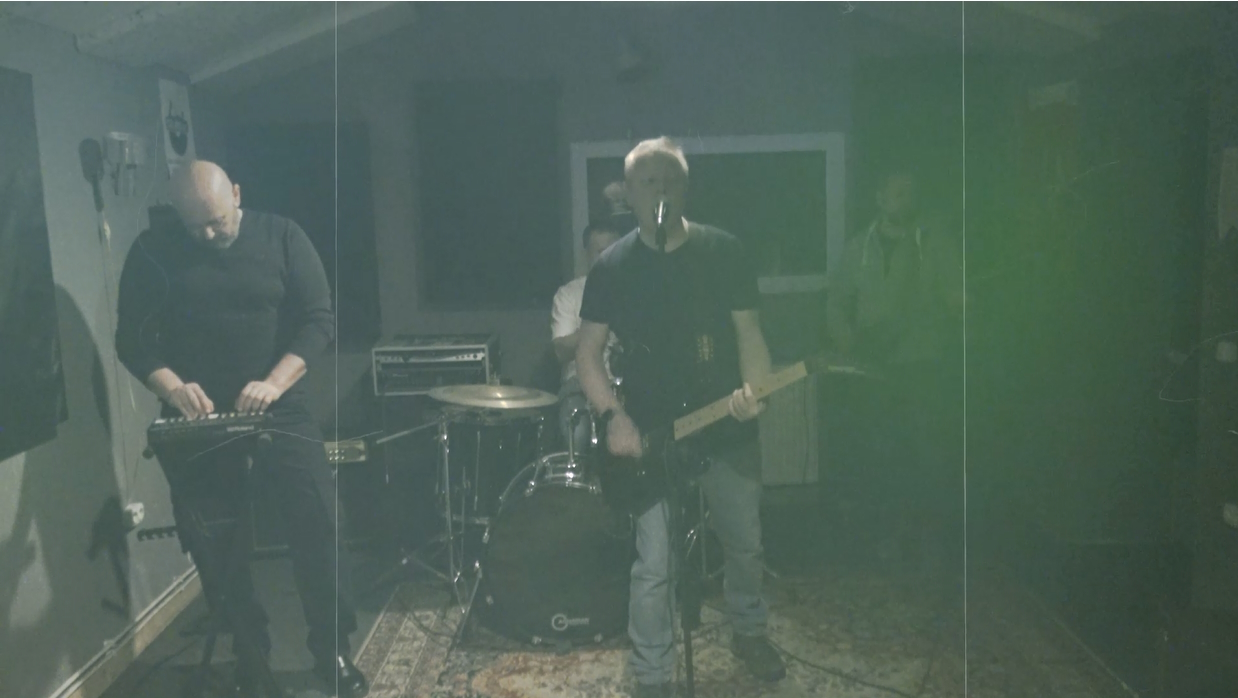 "Brighter" serves as an anthem of optimism, stressing the coming of "Brighter" days after weathering a period of darkness, according to the profundity of the lyrics. The band's lyrics, which offer vivid visions of overcoming unfavorable and embracing a revitalized sense of hope, will resonate with the majority of us. The subject matter is explored masterfully, leaving us satisfied, and joyous all at the same time, resulting in a positive atmosphere throughout the song's entirety. A visually outstanding music video featuring Snakedoctors and a guest lead actress is accompanying the audio slide. The connection between the visuals and the music reinforces the band's message, delivering a comprehensive listening pleasure.
Production-wise, there's no way I can miss Nik Hughes' drumming abilities, which is a stroke of genius. His rhythmic skill lifts and fills the song with an addictive intensity that surges through each beat. Dawid Gorgolewski also crafted a well-balanced musical score with his mixing, while Stephen Marcussen's mastering work reflected his legendary standing in the music industry. It added a greater punch to the tune than any other component.
Overall, "Brighter" is an excellent addition to Snakedoctor's discography. With wonderful vocals, fantastic execution, a lovely tempo, and the delicious overall quality of the soundscapes, this song is a great listen and serves as a perfect introduction to their album, which I'm sure has fans anxiously awaiting. Because I, for one, am looking forward to the full album's release.
Listen to "Brighter" by Snakedoctors on Spotify, watch the video with the above link, and let us know your thoughts.
You can follow Snakedoctors here for more information.