Lil Zib is a Chicago-based hip-hop musician who, after finishing high school in 2015, has amassed a sizable fan base by releasing back-to-back tracks. His tracks' emotions, which range from energetic/hype to melancholy heartbreak, have distinguished him from the basic generic sound of rap today. His flexibility is astounding, and with each song, he introduces a new sound to us. Lil Zib, who has over 700,000 streams in his music career and around 14,000 monthly listeners on Spotify, has geared up to release another tune named "LOST" alongside his closest friend/producer Theisy. This song was released on 22nd July 2022.
Lil Zib muses on his sad mental state throughout the years on "LOST." He focuses on the fear of being "LOST" in life and not knowing where to go or what to do next, which is a prevalent sensation among most individuals. Lil Zib also discusses his wounded mental condition extensively.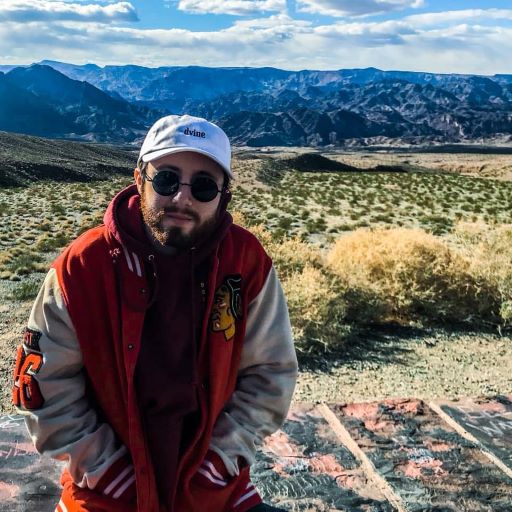 "Over the years I've been through so much emotionally that I've been left with the inability to stay truly happy, something we all are searching for. Every day there's a battle inside my head, and every day there is a constant cycle of going through the same repetitive lifestyle. Sometimes I just want to disappear far away from here, especially on nights when I'm overthinking and can't sleep. This song is for all the depressed souls that don't know what they're doing, I hope it brings you the comfort that you're not going through this alone"
Lil Zib's delivery on "LOST" is fantastic, and it gets us in the vibe for the song. Lil Zib has perfected the delivery of the song as well as the attitude he exhibits throughout the composition. The blend revitalizes us with so much optimistic thinking that we are quickly rid of all anxieties. This rendition also includes a climax, which creates an atmosphere in which the song steadily creeps on listeners and has an impact.
"LOST" is a fantastic song with incredible production value. The song stands out in the hip-hop scene thanks to its refreshing sound undertones. Furthermore, the song is both technically and lyrically powerful.
Listen to "LOST" by Lil Zib on Spotify and the YouTube link below and let us know what you think. Cheers!