PomPoms, a writer and artist, and Liv Slingerland, a guitarist, are all located in Los Angeles, as is the songwriter, artist, and producer Allee. Allee and PomPoms are long-time friends and musicians who enjoy "Boots" and shopping. They are influenced by artists such as Jack White, Dead Weather, and St. Vincent, and the long-time friends have collaborated on a new single called "Boots," a music that will undoubtedly make you groove to each rhythm starring Liv Slingerland. The single was released on July 22nd of this year.
"Boots" is ideal for the warmer months and exemplifies Allee's flexibility. The song boasts an unusual blend of hefty bass and high-gained guitars over a tight base of snappy percussion, providing an ambiance for Allee's and PomPoms' voices to flourish and it is jam-packed with musical thrills. "Boots" is instantly memorable and sticks in your head and raises the mind and spirit with its exceptional musicianship and exquisite eloquence.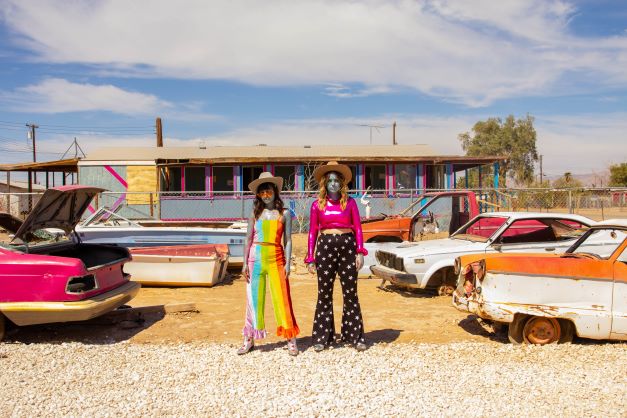 The song "Boots" is a shopping anthem. It was part of an NFT attempt to establish a direct link with fans and include future listeners in the creative process. "Boots" is a release that is entirely about vanity and enjoying oneself, and it was inspired by Allee and PomPoms' desire to make an anthem for all the people out there who enjoy pampering themselves. The music is profound and wonderfully complements the lyrics because they are layout to have the greatest influence.
The production also does a good job of keeping us hooked on the amazing song. The riff is highly catchy and gets on our feelings right away. The percussions are light and sound great, and the delivery is clear as the melody moves with elegance and flow from one segment to the next.
Listen to "Boots" by Allee on SoundCloud and Spotify and let us know what you think. Cheers!