Love Ghost is made up of Finnegan Bell (lead vocals, guitar), Ryan Stevens (bass, backing vocals), Daniel Alcala (guitar, engineer background vocals), Cory Batchler (keys, backup vocals), Daniel Gallardo (drums, backing vocals). With their new single "Pulp," the band has developed a delightful and heartfelt track. "Pulp" is just the appropriate tune for those of us who enjoy music that resonates with all of our instincts, and it was released on July 22nd of this year.
The new track "Pulp" by Love Ghost is about an addict's relationship with God. The song was inspired by Charles Bukowski's novel Pulp, as well as the band's battles with despair, loneliness, and drug and alcohol abuse. Pulp's hook serves as a reminder that we all fight to reach inner peace and it continues a succession of single releases by Love Ghost that have been lauded by Rolling Stone, American Songwriter, FLAUNT, Alternative Press, and others.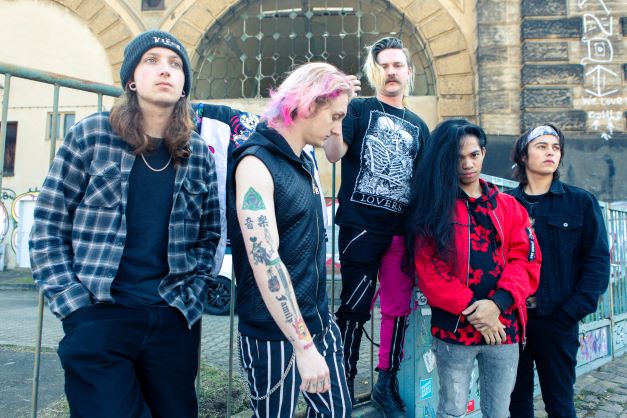 Listeners are taken aback by the captivating sounds, appealing lyrics, and heartfelt harmonies because everything about this song casts a passionate spell on you, leaving you demanding extra. I'm astounded by how wonderfully the song manages to both soothe and thrill me. The song begins with a great flavorful sound and progresses to become a brew of many musical preferences.
"Pulp" is performed brilliantly, with passionate, rich, gentle voices. As you listen to the tune, you will notice that the band's superb voices play a significant role in the song's charm. They work their mojo by performing in a way that reflects the overall atmosphere of the music and makes it enjoyable.
Love Ghost will continue to push out new music in 2022. "The new music that's coming from Love Ghost is just our storytelling of the things happening in our lives at the moment," says band frontman Finnegan Bell. "These songs, to me, are really all threaded together by time. We are in an insane period of history, and therefore we are writing some insane music.
Listen to "Pulp" by Love Ghost on Spotify and watch the video with the above link and let us know what you think. Cheers!
Notable Lyrics
Can we get to heaven?
Going down the wrong route
Love's my favorite weapon
AK-47
This is my confession