Jewelia is a singer-songwriter and producer located in London. Her self-released music has been well received by fans, with over 1.2 million views on her YouTube channel and a Spotify following that has grown from 100 monthly listeners. Her songs serve as an effective introduction to both her as a person and an artist. She is sincere and genuine with her audience, and her current pop tunes successfully guide them on a personal musical experience. Jewelia's first song this year is "No Lover," which she released on July 22nd.
Her new track "No Lover," off her upcoming EP "Strong in My Own Way," is a summery tune with dance/disco pop sounds in the manner of Dua Lipa and Griff, but with a pop nostalgic taste. "No Lover" is a departure from Jewelia's previous delicate bedroom pop or piano-powered fairy tales. It was self-produced but mixed by Niko Battistini, and it is one of Jewelia's more commercial-sounding releases to date.
"No Lover" nicely depicts the sense of being caught in a groove. The lyrics are relatable, and the tune is memorable, making it the ideal summertime mantra. "No Lover" is an addictive and lovely song that had me humming "No, I don't need no lover" and "I've got a million problems, and you're not one of them" at the end as Jewelia sings the song with such passion and sincerity that it's tough not to be affected.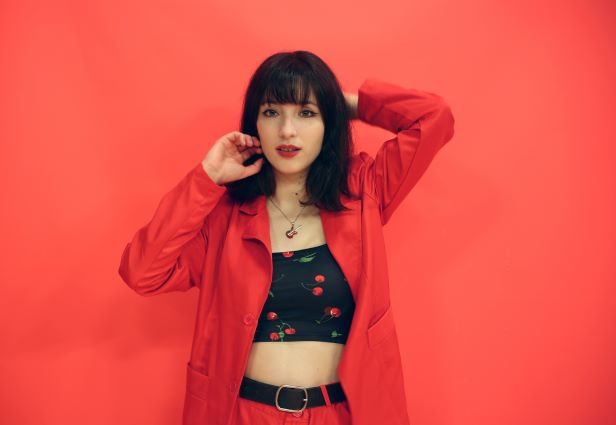 The theme of the song centers around the conflicting emotions of striving to despite feelings, reject a relationship owing to having too much going on in attraction. It's emotional while yet being brightly happy and positive. "No Lover" strikes the proper balance, and it is guaranteed to speak to anybody who has ever struggled with their relationships. This song is strong and lovely, and it conveys an intriguing concept to us.
I had a lot of fun producing this track. I've been making pop music for a few years now, and I feel that I have finally embraced the pop sound, while still staying true to myself. I used to be embarrassed about making pop music – not anymore! If anything, I've realized that commercial pop is extremely difficult to get right, in terms of production and mix. It's a constant learning process, says Jewelia.
The lyrics and musical arrangement of "No Lover" are simple, but Jewelia's compelling voice with such lovely vocal style and relatable lyrics is her trademark flair with a vibrant tune and meaningful sentiments.
Listen to "No Lover" by Jewelia on Spotify and let us know what you think. Cheers!
Notable Lyrics
No, I don't need no lover
Don't need no games
I've got a million issues
And you're not one of them
No, I don't need no lover
I need a friend
I got a million issues baby
I got a million