purplehearts, whose actual name is Mario Mitchell, is a Springfield, Missouri-based independent musician. purplehearts has self-released over 50 songs, 7 EPs, and over 30 music videos since his start in January 2016. purplehearts is due to release his first full-length album, "Teeth Grinding Nail Biter," on October 28th, 2022, and his most recent single "No Way Out", published on July 15th, is from the album.
Set over guitar-driven cuts and electric synthesizers, "No Way Out," tells the story of navigating the "system" while simultaneously serving as a rebellious hymn about manipulating that same system to benefit you as an individual as much as possible. Purplehearts' songs personalize and personify these ongoing problems.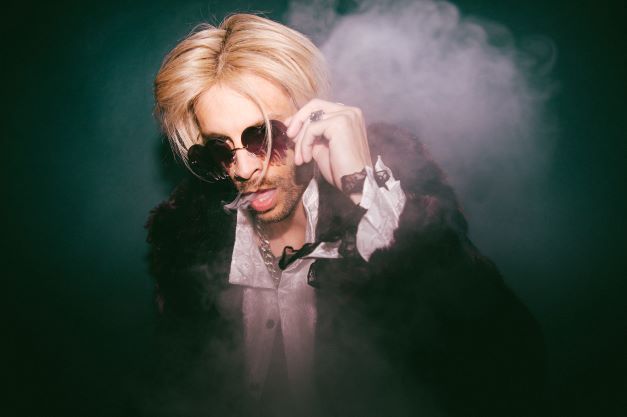 "No Way Out" is razor-sharp in every way. The music is straightforward, engaging, expressive, and cheerful, and the vocals are clear and powerful. The strong guitar work and percussion rhythms work is flawless, leaving audiences in awe. The song is written against a dark stone wall, with neon lights in magenta and purple filling the room. "No Way Out" is kept basic, with purplehearts singing against a band and a DJ booth, enabling the actual core of the song to shine through.
My inspiration for this song was that there's no way out of this system no matter what we do, and everything we know is kinda bullshit," purplehearts shares. "The verses allude to how I just stay to myself in my own little world because I am in this whole 'system' as much as anyone else, but I'm navigating around it to benefit myself as much as possible.
The music is intriguing and leaves listeners with great expectations. The lavish rhythms and intriguing guitar riffs rapidly elevate your mood and make you want to succumb to wherever this music leads you. purplehearts' vocals are as powerful as the music, and the song has an incomparable dynamism that will likely make you wiggle, all with a touch of nostalgia.
Listen to "No Way Out" by purplehearts on Spotify and watch the video with the link above and let us know what you think. Cheers!
Notable Lyrics
There's no way out
So don't fall down
It never gets easier
When you hit the ground
There's no way out
So don't fall down
It never gets easier
When you hit the ground