In a stunning crash of musical talent, Los Angeles' Love Ghost teams up with the renowned SKOLD to release their hard-hitting debut, "Payback." This amazing tune, released on June 30th, signals the start of a promising journey towards their impending full-length album, Love Ghost X SKOLD, on the acclaimed Metropolis Records. And, as a reviewer, I've had the privilege of seeing Love Ghost's progress and spectacular performances of their prior tracks. They've never shied away from pushing boundaries, venturing into unexplored territory, and baring their hearts through music. "Payback" demonstrates their progress as musicians, establishing them as a force to be reckoned with in the field of music. Now, let's get talking.
"Payback" immediately immerses you in a world of unrefined feelings and untamed desires. The song's edgy and rebellious attitude grabs you right away, expressing a sense of vengeance and redemption in a way that sends shivers down your spine. Love Ghost's distinctive sound, combined with the production wizardry of SKOLD, provides an enticing combination of alternative rock and industrial elements that seduces the senses and takes you deep into their musical domain. With SKOLD's influence, Love Ghost's trademark sound takes on a whole new dimension, raising "Payback" to an unparalleled degree of craftsmanship. Their chemistry is unmistakable resulting in a musical combination that transcends genre lines and defies conventions. Love Ghost's unique and passionate vocals merge naturally with SKOLD's flawless production, resulting in a powerful performance that will leave you breathless. Love Ghost's skill as a band is apparent, and their dynamic performances have a way of bringing you right into the heart of the song.
With its edgy and unrelenting quest for retribution and forgiveness, "Payback" claws deep into the soul, and its premise is as gripping as the song itself. Love Ghost weaves a jeopardizing story that examines the dark tunnels of human emotions, delving into the intricate worlds of vengeance and forgiveness. They expose the ramifications of betrayal and the burning yearning for vengeance with raw intensity and unhindered passion. The song is an affecting reminder of the repercussions of our deeds, calling into question the fine line between justice and revenge.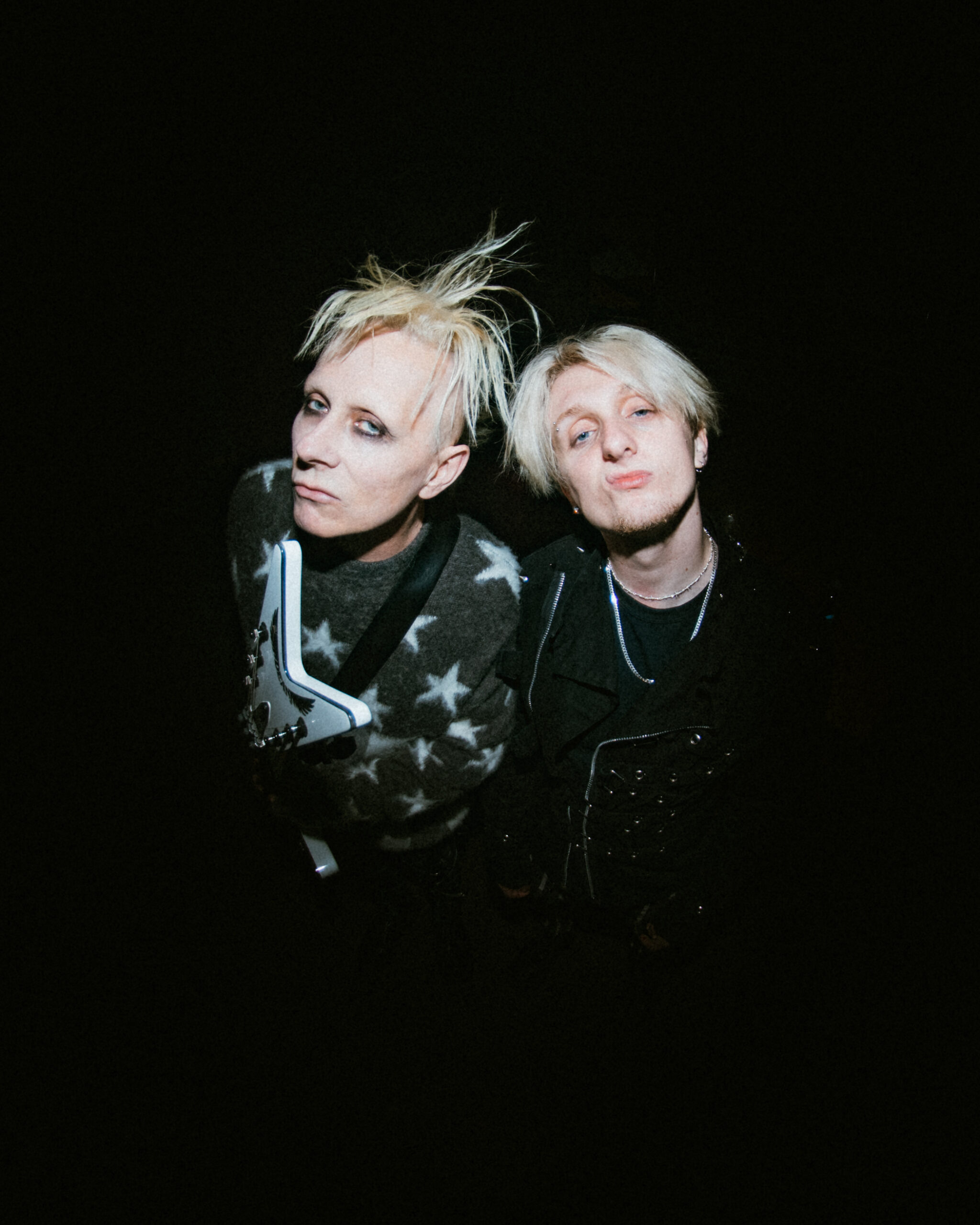 But the journey does not end with just the song; it continues with the intriguing music video. A genuine visual masterpiece that creates an engrossing visual narrative that perfectly compliments the song's topic. It builds a tale that connects deeply with viewers through magnificent visuals and compelling images. As the story progresses, you will be intrigued, emotionally engaged, and craving for more.
Finally, "Payback" is a riveting and soul-stirring piece that shows Love Ghost and SKOLD at their creative pinnacle. The theme of vengeance and redemption adds a strong layer of depth to the song, transporting listeners on an emotional trip they will not soon forget. As a result, I can state that Love Ghost's partnership with SKOLD is a musical match made in heaven, and their next album will undoubtedly be a captivating examination of the human soul through the art of sound. Prepare to be enchanted, music fans, because Love Ghost X SKOLD is about to take you on a fascinating journey you won't want to wrap up.
Listen to "Payback" by Love Ghost X SKOLD on Spotify or SoundCloud, watch the video with the above link, and let us know your thoughts.
You can follow Love Ghost here for more information.