In the kaleidoscopic realm of soul and glam rock, Mardi Tickle emerges as a dazzling comet, leaving a trail of sparkling notes and a legacy that's as vibrant as it is poignant. Her latest single, "Mennyt on Valmis," catapults us into a world where disco pop meets go-go enthusiasm, transcending language barriers to become a universal celebration of life. Mardi Tickle, a singer/songwriter extraordinaire, has etched her mark on the music scene with releases like the 'Enough EP' and the debut album 'Colouring Book.' In 2023, she unveils a new facet of her artistry with two singles, and "Mennyt on Valmis" is the glittering harbinger of this sonic revelation.
Kicking off with thrilling and electrifying beats, a scenario like dancing under the twinkling lights of a nightclub takes on a whole new meaning with this Finnish anthem. Sung in Tickle's native language, her vocals, akin to a glittering firework, explode with exuberance and emotion as she navigates the song's dramatic undertones with finesse. Her performance radiates energy, drawing us into the vibrant world she creates. She elevates the song to new heights with her charisma, transforming every note into a burst of glittering spectacle. The connection she shares with us is palpable, creating an atmosphere where dancing becomes not just a choice but a necessity.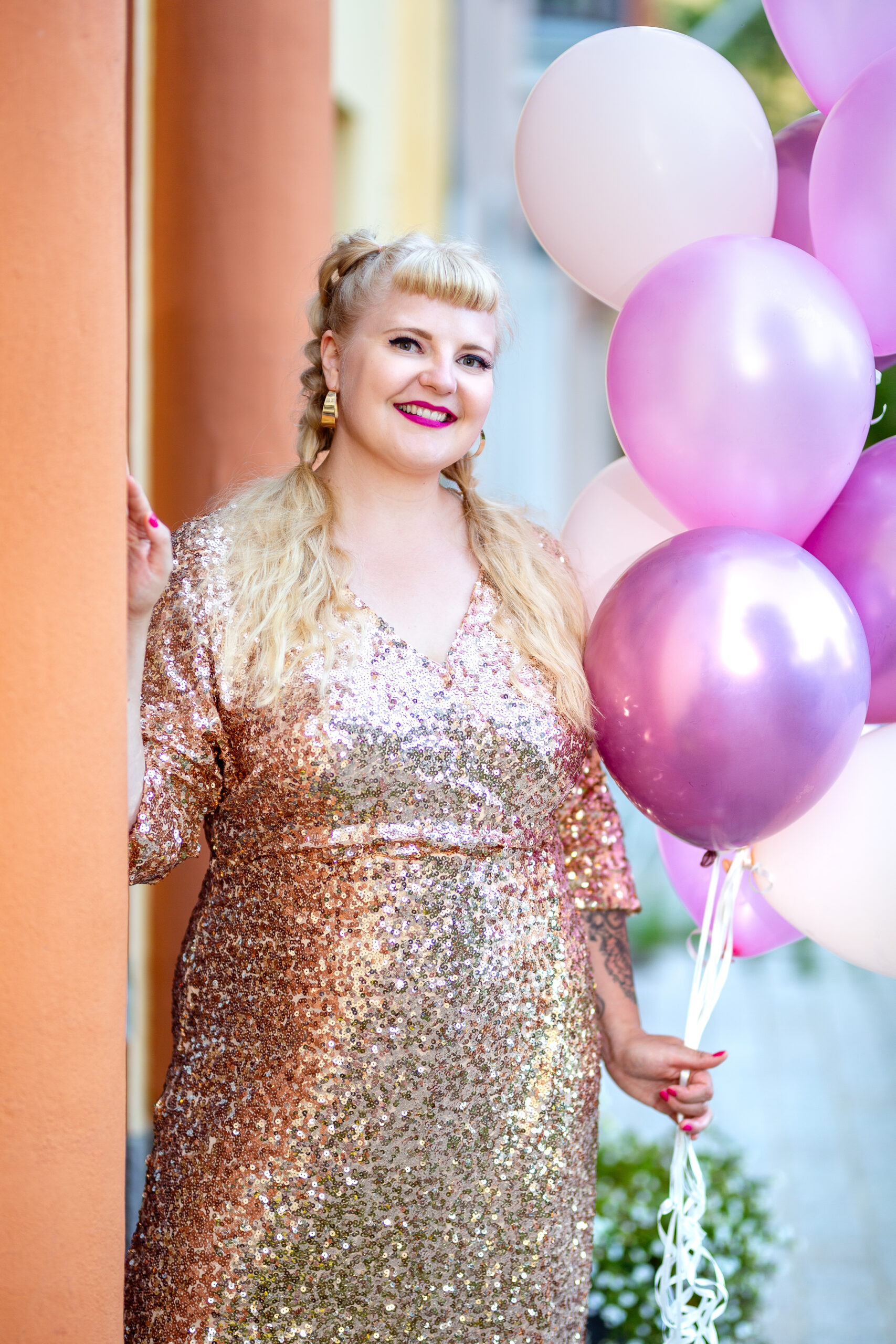 Lyrically, "Mennyt on Valmis" is a gem. Not only is it a dance anthem but it is also a poignant tribute to Mardi Tickle's friend, who departed on her 30th birthday. The juxtaposition of the cheerful, happy, and glittery melody with the underlying drama reflects the complexity of life and loss. Tickle's decision to deliver this tribute in her native language adds a layer of intimacy, inviting us to connect with the raw emotion behind the lyrics. With this theme, the `song encourages a celebration of life even in the face of sorrow, and it resonates universally. The chorus, designed to be sung out loud in unison, becomes a collective catharsis, a shared moment of both joy and reflection.
Recorded in the heart of Helsinki by PihkaSound, "Mennyt on Valmis" boasts production that sparkles as brightly as its theme. The synergy between Tickle and her collaborators, including Aku Kontiainen, Kristian Broholm, Lasse Turunen, and Henna Helasvuo, is evident. The track's fast-paced instrumentation, characterized by pulsating synths and groovy beats, propels us into a sonic wonderland that perfectly complements Tickle's glittery aesthetic.
In conclusion, Mardi Tickle's "Mennyt on Valmis" is not just a song; it's a glitter revolution, a testament to the resilience of the human spirit, and a celebration of life's vibrant hues. It beckons you to the dance floor, inviting you to partake in a communal experience that transcends language, culture, and sorrow. Mardi Tickle has not just released a single; she has given the world a reason to dance, celebrate, and cherish every moment.
Listen to 'Mennyt on Valmis' by Marfi Tickle on Spotify or SoundCloud and let us know your thoughts.
You can follow Mardi Tickle here for more information.