Mermaid Avenue is an Australian Warner-based band comprised of Pete Clarke, Mike Kearey, Casey Chadwick, Chris Wong, Mark Egan, and Nathan Poetschka that showcases their talent for crafting emotionally resonant songs that effortlessly blend genres such as indie rock, country-rock, indie folk, and bluesy Americana. This band makes music that is both intensely personal and broadly relevant, thanks to their engaging storytelling and expressive, individual vocals. And their track "Embers of Fires Gone" is no exception. "Embers of Fires Gone," which was released on April 10th of this year, delves into the intricate domain of fading relationships, depicting the bittersweet moments when it becomes time to let go. Let's get into the details now.
We are absorbed in the band's particular musicality from the first chords of the song's start. The interaction between the lap steel and piano is a significant aspect of the composition, beginning the song with an engaging play while providing a rich layer of texture. Exactly at the 20th second of the song, the singer's passionate and raw vocals erupt, effectively conveying the emotional weight of "Embers of Fire Gone." His vocal is energetic and full of thoughts, lending the song a highly reflective feel. These fantastic vocals connect everything, resulting in a breathtakingly lovely atmosphere that is both astounding and cheerful. They're smooth and soulful, and they breathe fresh life into the song. In addition, the song's distinctive, lyrical writing style, along with the singer's potent delivery, works well in this track's ambiance of amusement and perfection.
At its core, "Embers of Fire Gone" is a remarkable composition that is engulfing, distinctive, and well-suited for everyone because it is so relatable. The band provides a strong, touching, and tightly crafted song that covers the issue of the end of a relationship and the challenges that come with moving on. "Embers of Fires Gone" digs into the emotional consequences when feelings go bad with passionate poetry. The band's ability to examine the multifaceted facets of relationships distinguishes them, as they bring a fresh viewpoint to the table, studying the subject matter from numerous angles. The song is lively yet has a very laid-back air to it, thanks to its smoothly flowing verses and a crisp, swiftly desirable hook.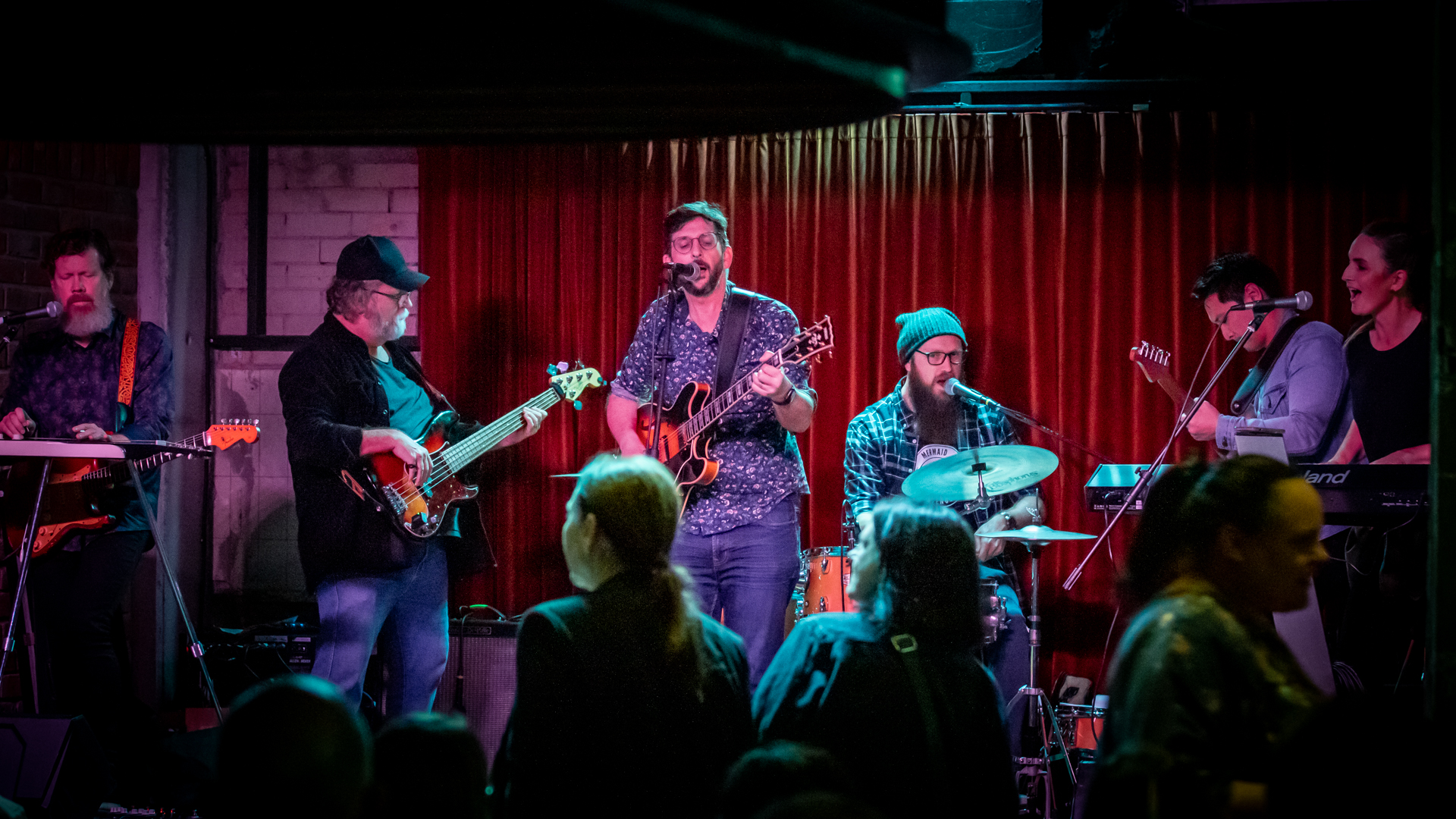 The production is outstanding. It generates that rush and excitement that allows us to properly appreciate the song's excellence while also capturing the essence of the band's numerous musical inspirations. Mike Keary's outstanding talents on both instruments are highlighted by the interaction between lap steel and piano. The band's tight musicianship also shows through, with Chris Wong's elegant guitar work, Mark Egan's sturdy bass lines, and Nathan Poetschka's skilled drumming laying a great foundation for the song. The combination of these components produces a rich and compelling musical backdrop for the introspective words of the song.
Overall, Mermaid Avenue's "Embers of Fires Gone" is a wonderfully composed and emotionally powerful piece that demonstrates the band's range and creative talent. The band masterfully portrays the difficulties of relationships and the eventual need to let go through contemplative lyrics and a seamless blend of genres. This track, with its engaging instrumental interplay and flawless production, exemplifies Mermaid Avenue's progress and maturity as a band. With its addictive melody and dynamic delivery, this song will leave fans craving their impending third album.
Listen to "Embers of Fire Gone" by Mermaid Avenue on Spotify or SoundCloud and let us know your thoughts.
You can follow Mermaid Avenue here for more information.