My Name is Ian's eighth studio album, "Go Bananas, Go Bananas, Go Bananas, Go Bananas, Go Bananas," is a beautiful symphony of infectious pop songs, creative lyrics, and endless energy. The album is an auditory journey through a variety of subjects, ranging from personal struggles to witty views on life's oddities. Released on July 21st, each track on the album, is a distinguished jewel, generating a kaleidoscope of emotions that fascinate listeners from start to finish. Grab a juice and reason with me, as I delve into the intricacies of this lovely album.
The album kicks off with the track "We Are Alone, Nothing To Fear," which sets the tone for its reflective themes. This song covers the widespread human emotion of loneliness and fragility, but it does so with a buoyant melody that gives these sensations a sense of unification. The band's ability to blend a more in-depth emotional inquiry with a luxurious musical backdrop is very admirable. I was astounded by how wonderful this music felt. It quickly became a peaceful and delightful track, thanks to its beautiful soundscapes and unique phenomenon.
"Thank You" swaps gears, providing a new perspective on thankfulness. The vibrant pace and infectious chorus of the song encourage us to enjoy the small joys in life, which contrasts wonderfully with the preceding track's reflection. The band's ability to weave contrasting emotions inside their music keeps listeners captivated and curious about what the next song will bring. In my opinion, this song is a work of art. The production is excellent, and it is evident that the band has worked hard to polish their art, resulting in this genuinely great song.
"Atomic Warlords" becomes sarcastic as it pokes fun at the status of global politics. The witty lyrics and playful melody of the song serve as a biting criticism of the regularly ludicrous character of current events. It exemplifies My Name Is Ian's ability to address important issues while being infectiously amusing. The solid groove bassline and the song's constant punch keep the intensity high, while the vocal harmonies and captivating melodies create a joyful and vibrant environment.
The primary focus of "Underachiever Of The Year" is self-doubt and social expectations. The band's innovative use of humor and compassionate lyrics fosters a sense of community among listeners who may have experienced similar emotions of inadequacy. This song serves as a reminder that it's alright to accept our flaws and find humor in our difficulties. This song's hypnotic melodies and ethereal vocals were extremely appealing to me. It transported me to a world where my creative juices could run free. If you're seeking a song to help you escape reality, this is an excellent pick.
"Why is This Adorable Norwegian Family Laughing At Me" adds a surprise twist to the album, delving into the issue of cultural misconceptions and the resulting hilarity. The entertaining story and vigorous tune urge us to share in the laughter and enjoy the beauty of diverse perspectives. The melody drew me in first, followed by the voices. This song was fantastic! It's lively and eye-catching.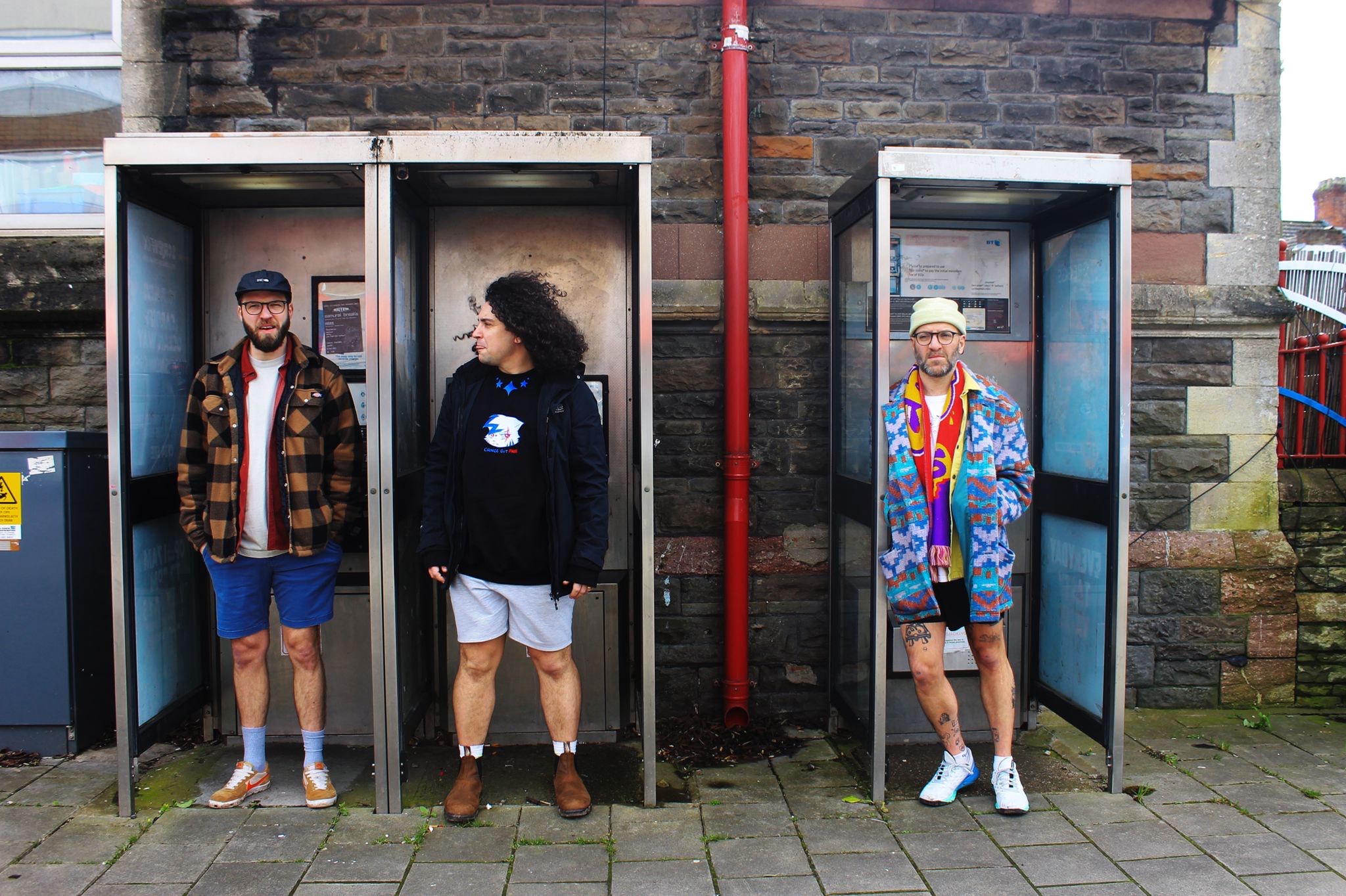 With its moving depiction of lost love, "Acrylic Paint" touches the heart. The bittersweet lyrics of the song are accompanied by a tune that conjures both nostalgia and desire, perfectly wrapping the spirit of emotional fragility. This track clarifies the band's ability to approach tough feelings appropriately. It has a remarkable, seductive feel to it that is both intriguing and unnerving. The production includes melodic components and lovely vocals that provide a sense of satisfaction and joy.
"Sober Or Not" examines addiction and recovery in detail. The wonderful tune and sensitive lyrics represent the band's caring approach to this weighty topic. It exhibits their capacity to approach important themes while preserving a sense of optimism. This is a fantastic and impactful music that will stay with you. It's an intriguing track, and I advise you to pay close attention and succumb to the music to feel what My Name is Ian wants you to feel. It's an awesome song in general. One of those uncommon tunes that you will not find anywhere else.
"Torn About By Coconut Crabs" allows us to revisit the whimsical, exploring the enchanted world of coconut crabs through a fun lens. This upbeat piece acts as a palate cleanser, reassuring us that music can bring us joy and motivation. This song is pleasing to the ears. In addition, with extra flawless mixing, everything comes out without a hitch. The sounds, rhythms, and layers combine to offer a wonderful feast for our ears.
"I Wouldn't Die For You" strikes a balance in relationships between attachment and independence. The song's approachable lyrics and catchy chorus create an anthem aimed at people who embrace their distinctive traits while cherishing their relationships with others. The heartfelt vocals take flight and weave smoothly through the complex weave of emotion and music, making the song genuinely mind-blowing. This music is very lovely; it's dreamy, stunning, and nice!
"Bury Your Head In The Sand," the album's closing track, is an address on mistrust of authority and societal structures. The band's audacity in tackling such a timely issue is complemented by the song's effective beat and defiant energy, which leaves you feeling emboldened. This song stands out and is delivered with ethereal voices and exquisite accompaniment, giving it a more personal vibe. In this song, the singer's voice is stunning, making it an emotional and touching work. I was also smitten by the production; all of the elements worked beautifully together, and nothing was overdone.
Overall, "Go Bananas, Go Bananas, Go Bananas, Go Bananas, Go Bananas" is a superb blend of music and narration. My Name Is Ian deftly mixes together a variety of subjects, each tune conveying the essence of the human experience. The album has something for everyone, from introspection and appreciation to societal critique and amusing ideas. This album proves to be a superb addition to the band's catalog, establishing My Name Is Ian's status as a musical storyteller of the highest kind, with its catchy melodies, meaningful lyrics, and various subjects.
Listen to the Go Bananas, Go Bananas, Go Bananas, Go Bananas, Go Bananas" album by My Name is Ian on Spotify or SoundCloud and let us know your thoughts.
You can follow My Name is Ian here for more information.