The Domain, from Adelaide, Australia, is a multi-talented electronic music producer, DJ, and remixer whose tunes are infused with soul, vibe, pop vocals, and vintage synths with a very unique musical genre. The Domain, as a Dj and producer to delight fans, has boosted the sentiments of their audience with a brilliant new record named "Favorite Mistake" with New York vocalist, Lousy. On August 5th, this year, the snappy synth-driven pop tune with an appealing groove and catchy melodies was published.
Scheduled for release last year, The Domain thought, "This song was too happy and too danceable for 2021, I didn't want to drop it while everyone was suffering. I want everyone to be happy and partying when they hear this."
"Favorite Mistake" has the sense of a sunny drive, with a light and cheerful melody and intense overtones. The song begins with a dreamy surge of synth that magnifies a pop hook, followed by a break that earnestly calls for change as a deep rhythm plays with an EDM setting in the rhythm that complements Lousy's appealing voice and establishes a slightly somber vibe for the music, which is also highly danceable.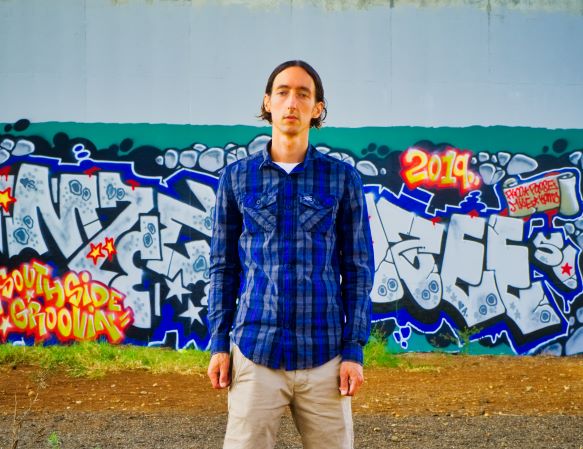 The Domain explains, "this is actually my second single but I consider it the first, the last single we put out as kind of a test run just to get my distribution in place and get all my profiles online. I'm still not happy with the mix and master on that production, maybe one day I'll do a remix. This single here (Favorite Mistake) I really like it and I'm happy to put my name on it and we can't wait for everyone to hear it."
The Domain describes himself as a fan of Dance and Pop music, which is clear in the 2-minute and 53-second tune. The Domain has developed a song that is true to him by merging classy synths, ethereal vocals, and current dance beats, trying to make his audience dance through compelling harmonies and creative production with flawless singing from Lousy.
"Favorite Mistake" has a distinct vintage atmosphere that is difficult to miss. The song is an excellent blend of lovely vocals, 80's keys, and current EDM beats. This is The Domain's second release, yet it has a different vibe and is already warmly liked. The Domain appears to be making ripples in the pop arena, and I'm optimistic about his subsequent attempts.
Listen to "Favorite Mistake" by The Domain Ft Lousy on Spotify and let us know what you think. Cheers!