Myra Monoka, a native of Budapest, has burst into the music scene with a stunning blend of R&B and electronic pop that captivates the senses. Her recent single, "Drive," not only exposes us to her captivating voice but also showcases her abilities as a skilled composer and music producer. As we enter Myra Monoka's realm, we are taken on an electrifying joyride over beautiful beats and sensuous vocals. Buckle in and enjoy this lovely 'drive' with Myra.
"Drive" opens with an enticing atmosphere, setting the tone for the joyful experience that follows with an irresistible piano ballad and some delicious beats. The opening lines, "On my way to your place, vibing out, cruising on the highway, windows down," swiftly immerse you in a sense of movement and freedom as Myra Monoka's smooth vocals and the entrancing beat work in pristine balance, painting a vivid picture of the thrilling feeling of driving with the wind in your hair. Her vocals, along with the excellent lyrics, elicit feelings of desire and exuberance. Lines such as "Come and take a ride with me; I love the way you're driving me crazy" communicate a playful energy that lends a sauciness to the music. Myra contributes her flare, infusing the song with a distinct Hungarian charm and a fresh, modern perspective, with a sound that may be likened to the charming vibes of Jhene Aiko, the sultry tones of H.E.R., and the pop sensibilities of Ariana Grande.
The lyrics of "Drive" are more than solely words; they are an integral component of the song's attractiveness. They speak of the carefree abandon and the joy of living in the moment. Lines like "Like is like a movie when we get down, There's always a good reason to kill some time" communicate the sense that life is an adventure in which you must periodically simply go with the flow. The lyrics are relatable and resonate with anybody who has ever felt the rush of a spontaneous road trip or a passionate gathering, and they are a great anthem for anyone looking for an escape from the monotony of everyday life. It's a musical invitation to embark on an enthralling journey, and the energy is contagious. The storytelling is as compelling as its sonic elements.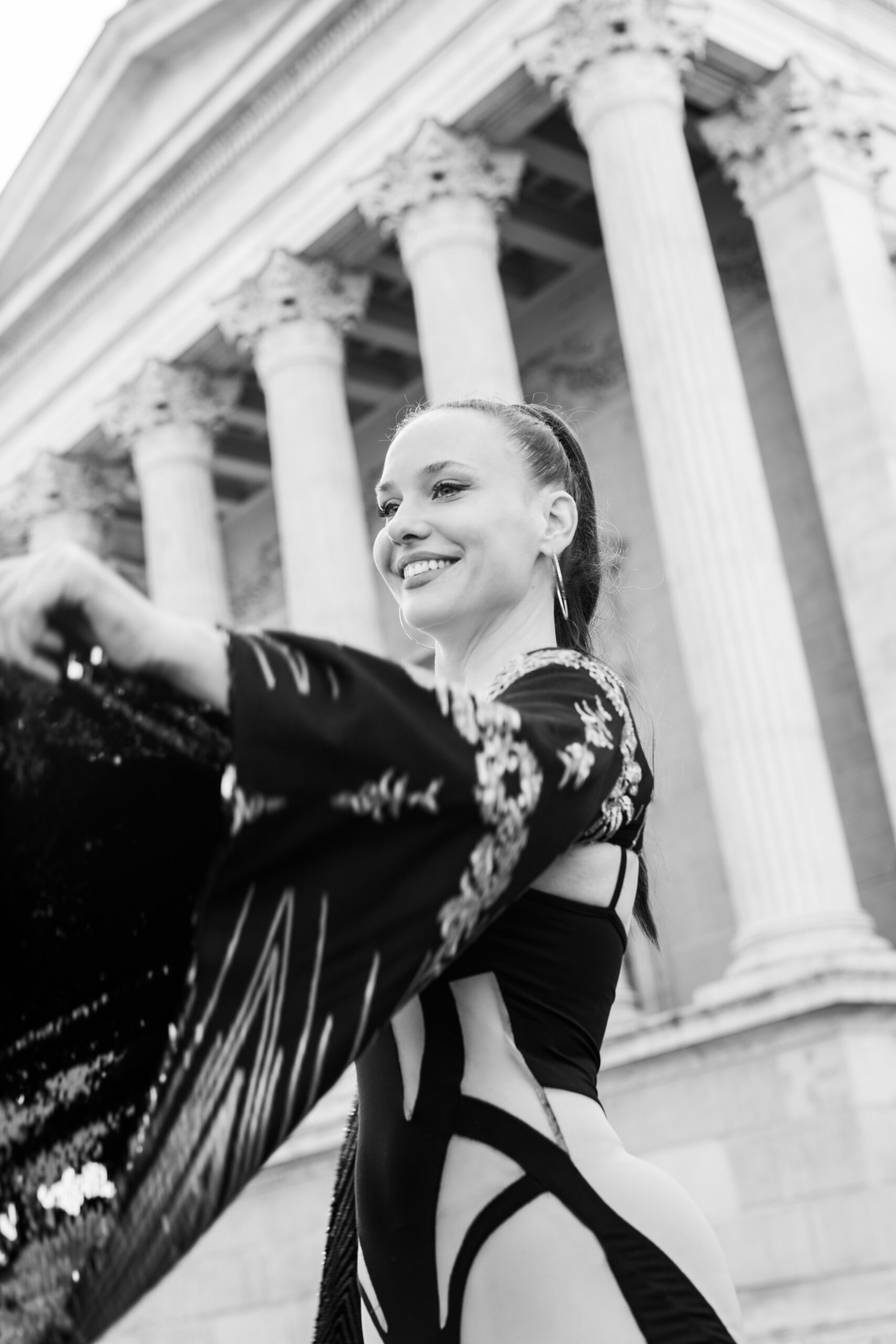 The production of "Drive" is superb. Matt Lawrence's mixing and mastering guarantee that the song's audio quality is excellent. The electronic pop elements combine seamlessly with the R&B elements, producing a sound that is both contemporary and timeless. The song's catchy beat and sumptuous musical arrangement make it a pleasure to listen to, whether you're in your car or simply vibing at home.
In conclusion, Myra Monoka's "Drive" is a musical journey that captures the thrill of looseness and the magnetic pull of the open road. With its addictive beats, enticing vocals, and evocative lyrics, this track is a must-listen for anyone seeking an exciting and captivating blend of R&B and electronic pop. Myra Monoka's unique style and undeniable talent make her an artist to watch, and "Drive" is a testament to her burgeoning success. Embrace Myra Monoka's artistry and let "Drive" take you on a ride you'll never forget.
Listen to "Drive" by Myra Monoka on Spotify and let us know your thoughts.
You can follow Myra on Facebook for more information.