Abbie Callahan is a rising talent in the country music scene, hailing from Nashville in the United States. She brings a unique combination of classic Americana roots and modern country to the table. And with her soulful voice and a natural flair for songwriting, she's fast becoming one of Nashville's most talked about musicians, as she elegantly combines her melodies with modern sounds that distinguish her from the pack. Her recent track, "Love Hangover," released on February 3rd this year, exemplifies this quality as it showcases her amazing talent and provides a look into her heart and soul as a good composer. Her discography highlights her ability but hey, let's discuss "Love Hangover."
Opening with soothing riffs of the acoustic guitar that sets the tone for a beautiful song about the aftermath of a fractured heart, Abbie's vocals are rich and sweet, delicately conveying the emotions of the lyrics with a performance that is nothing short of stunning. Also, her vocals are firm and passionate, imbuing each lyric with a depth of feeling that is compelling. That's a delightful compliment to the song in my view, and it's amazing. And as the song progresses, the instrumentation intensifies, creating a tremendous ambiance that amplifies the song's message. Not to forget the melody, it offers an exceptionally infectious track to which you can easily swing along. Its rich melodies will undoubtedly you move.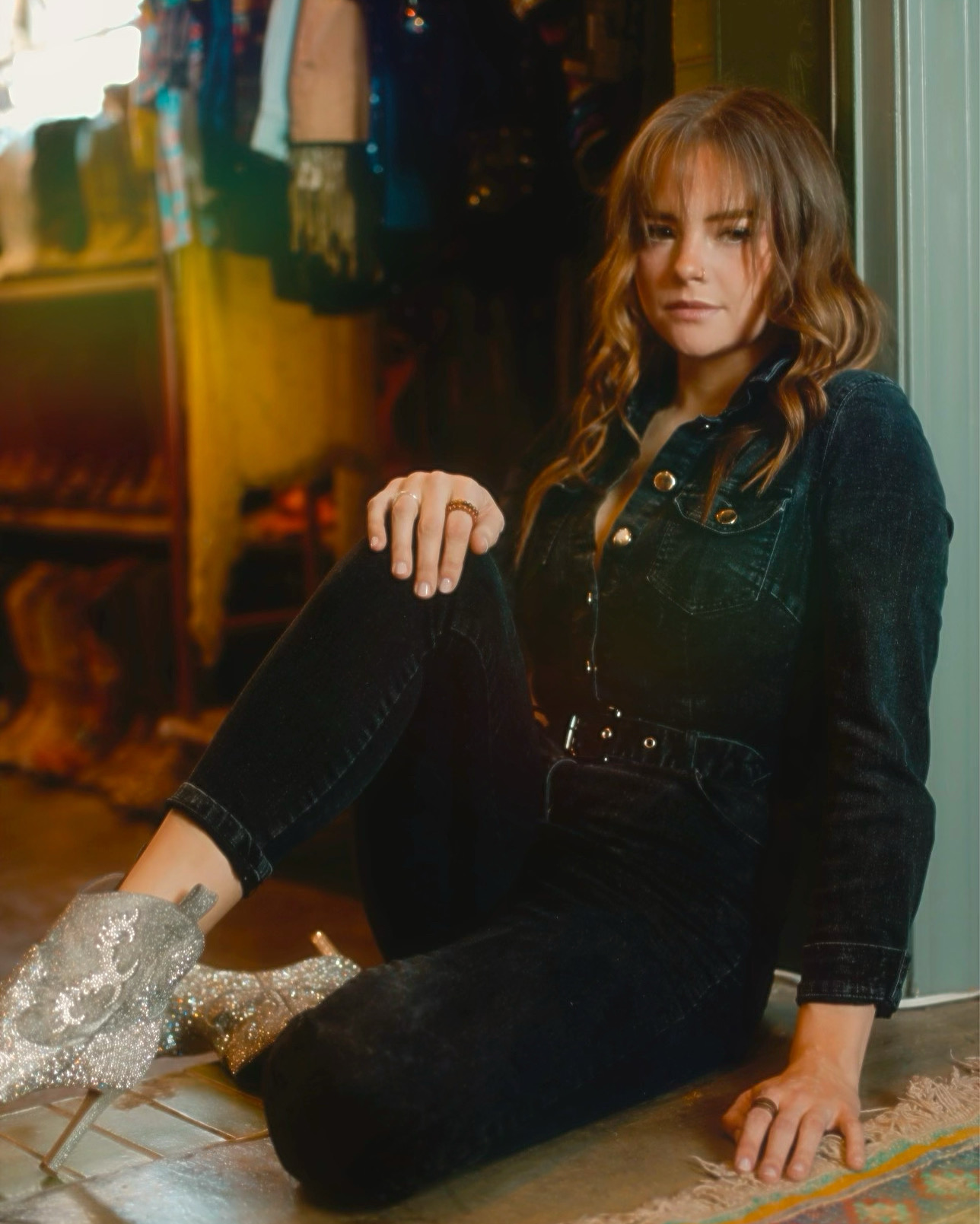 Moving on to the song's theme, which will resonate with listeners of all ages,  "Love Hangover" is a song about heartbreak and the lasting anguish that comes when a romance ends. The lyrics are honest and realistic, conveying the emotion of being trapped in a cycle of love, loss, and yearning. Abbie takes us on a trip into the repercussions of heartbreak with lyrics that are lovingly written and delivered, reminding us that it takes time to heal and go on. She easily delivers a deep and gloomy tone, producing a genuinely striking and affecting mood. However, the song's captivating melody adds a ray of hope to the theme, making it seem encouraging instead of heart-wrenching.
Overall, Abbie Callahan's "Love Hangover" is a remarkable hit. This song is destined to enchant country music listeners everywhere with its profound themes, engaging instrumentation, and exceptional execution. Abbie's delivery is impeccable, and she sings every word with easiness, producing a euphoric feeling that will make you fall in love with her incredible talent. The production is outstanding, allowing the music to complement the lyrics and performance smoothly and beautifully with each note properly aligned to magnify the song's emotional pull. "Love Hangover" is a bright, lively melody that will undoubtedly captivate listeners and is sure to leave a lasting impression.
Listen to "Love Hangover" by Abbie Callahan on Spotify or SoundCloud and let us know your thoughts.
You can follow Abbie here for more information.