Flatfoot Sam, a UK DJ, and producer influenced by The Prodigy, Massive Attack, Leftfield, and Kosheen, released their latest electronic track "Boathouse" on August 2nd this year, characterized by dreamy vocals and house genres. Flatfoot refers to this style as "TripField," which is in between Trip Hop and Leftfield, with aspects of old school yet a modern sound that is intriguing.
With ethereal vocals and synthesizers that appear to emerge directly from the original, the song starts with a fading effect and a standard choir hum. We are soon washed away in the ambient rhythmic and harmonic backdrop, making the entire listening experience unique and delightful. "BoatHouse" has a very profound sense to it that draws you out of the song's ambiance and pushes you back into the song, with the music detected in the F minor key.
Musically, "BoatHouse" is a chill spiritual feel-good track. And, while nothing, in particular, inspired this song, that area of Cornwall has inspired a number TripField songs and it plays for 5 minutes. It's about the interaction between earth, wind, and water, and all of the profound resonance that we as humans may experience when humbled by their grandeur, frequently putting perspective into our place in the world, even when our irrational egos try to tell us differently.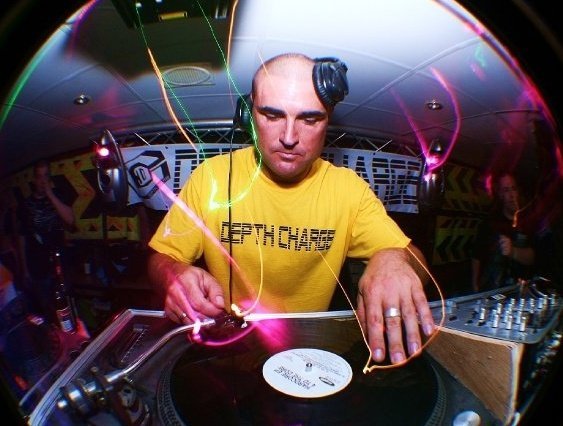 "BoatHouse" consists of two vocal portions, with vocals and songwriting skills setting a milestone in the music's listening experience. There are the hypnotic female vocals and a reggae section delivered by a male performer that injects funky energy into the listener. The superb merging and aural engineering of the various portions give the song a refined experience, which is impressive. Furthermore, the quicker beat, moody synthesizers, vocal harmonies, and genial voices distinguish "BoatHouse."
Overall, "BoatHouse" is a magnificent performance both aesthetically and instrumentally, and it is excellent in its current version which is sure to pique the curiosity of listeners. The instrumental arrangement is generally well-balanced, and it gives a robust enough compliment to make the song more diverse and fascinating.
Listen to "BoatHouse" by Flatfoot Sam on Spotify or SoundCloud and let us know what you think. Cheers!
You can follow Flatfoot Sam here for more information.