Mark Millar is an Edinburgh-based musician who has been playing the guitar for a long time, influenced by Mark Knopfler, JJ Cale, and several old blues CDs. Combining his love for music, tracks from him present something special with happy melodies that grab us onto his songs, as evidenced in this wonderful song of his named "The Great Adventure," which was released on October 28th. Each aspect of the song is amazing, from the songwriting to the production to the mixing. Now let's get started.
Opening with a drum roll and some piano melodies joined by the interesting soulful acoustic guitar riffs, the upbeat melody and tempo of the song create something exceptional in such a coherent impression which is a difficult achievement to do. Marks' vocals cut skillfully through the mix, with some supporting subtleties to accentuate and enhance them and keep us intrigued. That being said, the drums show up to have a compelling groove that charms us, while the terrific guitar riff that plays, adds a lot to the overall feeling. The chemistry between the lyrics and the way Mark delivers them with his lovely vocals creates the song's mood.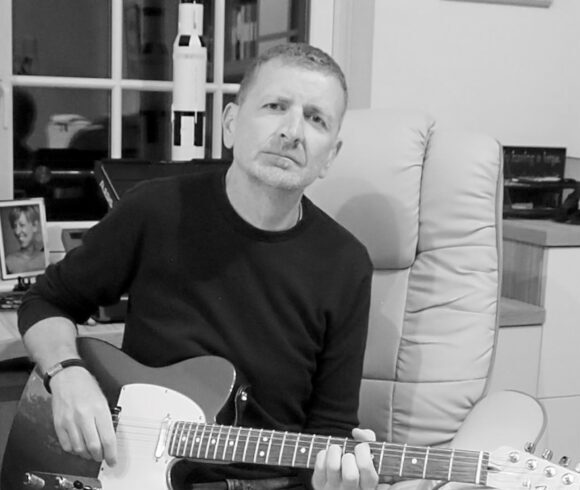 In further detail, "The Great Adventure" is a song Mark created for his wife to celebrate her birthday while also concentrating on the good aspects of getting older. Adding emphasis to the lyrics, Mark is expressing his feelings to his wife and is willing to confront anything that comes their way. He is willing to share "The Great Adventure" of life with his partner until the end. The lyrics make the song extremely poignant.
Overall, "The Great Adventure" benefits from its transitions, which I will say are quite nicely employed. The layers jack up the thrill of the song and involve us in it with a staggering amount of energy and fervor. Mark's captivating vocals do an excellent job of preserving the delicate tone of the music. They contribute to the overall artfulness in precisely the right way. Everything about the production is flawless, and the melodious theme connects with emotions. Mark Millar's execution, is also excellent
Listen to "The Great Adventure" by Mark Millar on Spotify or SoundCloud and let us know your thoughts.
You can follow Mark Millar here for more information.