Micki XO, a pop singer-songwriter from Portland, Oregon, dreams of connecting with others with her songs and voice. Her music covers a wide range of issues, including mental health, self-love, and relationships, and she hopes that her music can assist others in overcoming their problems. On October 21st, she released her single "Fake Gold," which is an insightful composition that gets a lot of attention. It lasts 3 minutes 31 seconds, with above 7000 streams on Spotify so far. The song contains a direct message about deceptive identities and the repercussions they may have on us.
"Fake Gold" opens with a seamless synth and a few toned layered vocals that are tranquil and celestial in their purest essence, making it a beautiful introduction to the song with all of the key requirements to make the perfect nostalgia tune. Micki XO's remarkable vocal abilities then give the song a distinct vibe and communicate the song's message in a pleasant style that allows her emotional side to shine through with such sensitive tones that heighten warmth and vastly improve the atmosphere. Her vocals are incredibly distinctive and enticing, with a gentle tone that meshes perfectly with the music as much as the well-written lyrics that complement it. She expresses herself brilliantly in a pretty way, and it's one of the things that makes this music so enjoyable to listen to; everything is combined properly.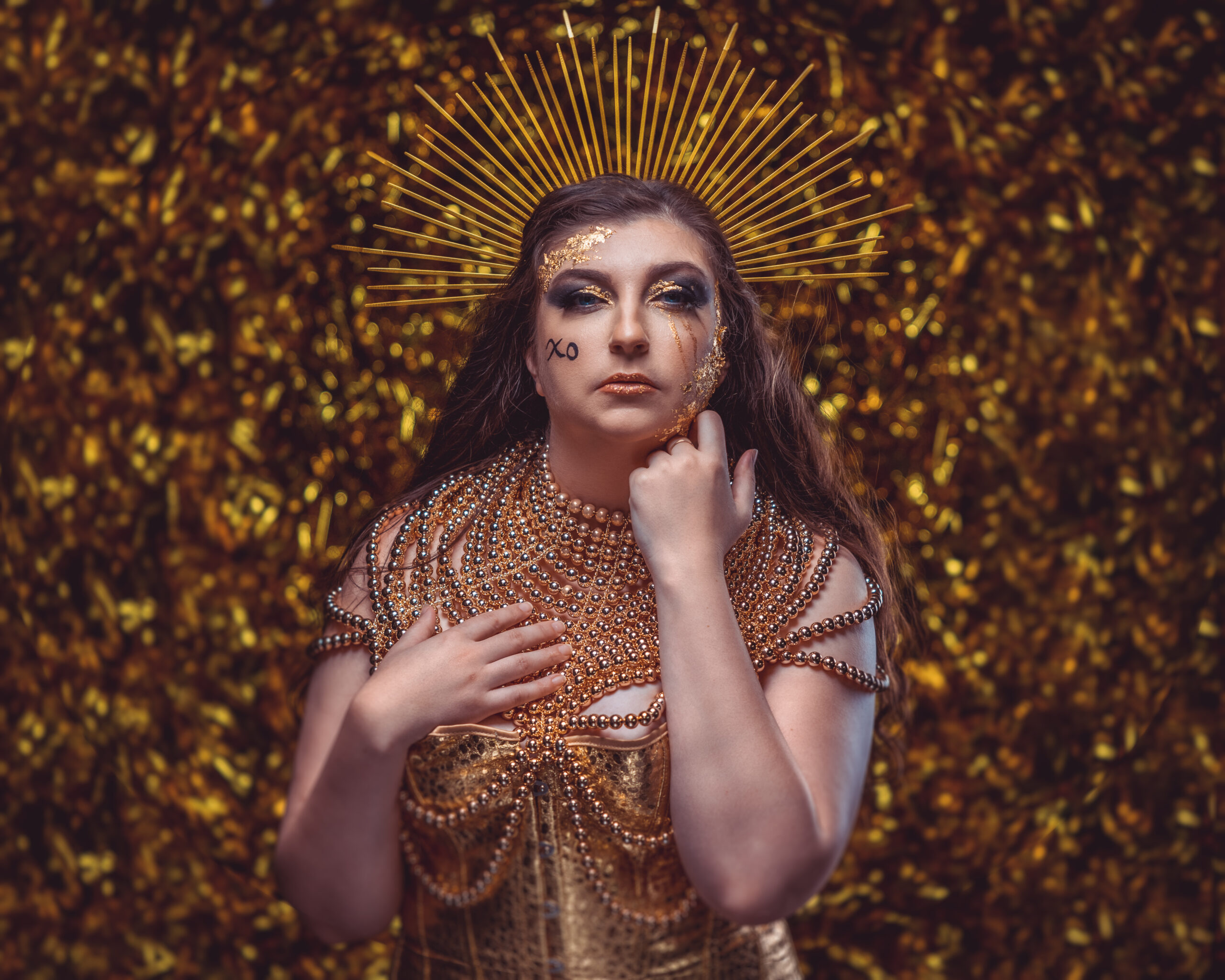 The song completely plunges us with emotion and a mellow, solemn feel. Micki OX understands just how to touch with our emotional states and delve into her despair. This is because "Fake Gold" is a song about her struggles with feeling that she couldn't escape the effects of her mental illness, and how she always fought with the notion that even when she was starting to make headway toward a more normal and healthy life, she was still struggling. As a result, the title has a deeper significance. While she appeared to be smiling on the outside, she was tearing apart on the inside. And that was why she kept asking, "How did I end myself in this place?" in some parts of the song. Micki XO is an exceptionally brilliant musician who understands how to tell a narrative through her lyrics, which are profound, honest, and very relevant.
Overall, "Fake Gold" addresses relatable life issues such as striving to live in a fictional world. Micki's musicality aided in conveying this message effectively. Her personable singing style, paired with her stunning vocal performance of the song, demonstrates her ability to narrate stories engagingly. I had such a beautiful and peaceful time listening to the song, which actively involves us in the music and gets progressively intriguing as you follow the affectionately penned lyrics. "Fake Gold" is brilliantly crafted, and it would be wonderful to hear her lovely sounds once more in her subsequent installments.
Listen to "Fake Gold" by Micki XO on Spotify or SoundCloud and let us know your thoughts.
Notable Lyrics
Mmm
How did I end up in this place?
Feeling cheaper than fake gold
How did I end up in this place?
Where my emotions take control
https://open.spotify.com/track/4F9tFebLtF5KUtJN1OVHbn?si=08a4992ccdd14ec5
You can follow Micki XO here for more information.