Originally hailing from Pittsburg but currently residing in Nashville, Ryan Yingst is a singer-songwriter and producer and is the spotlight of today's blog. With his flair for heartwarming songs, Ryan Yingst's latest release, "Chaos," is an alleviating symphony for the soul, following up on blistering tracks like "Heat Waves" in 2022 and "Please Don't Burn the Sage" in 2023 with his style of music is conventionally defined as folk, rock, and soul, with jazzy elements. Released on the 7th of July, Ryan Yingst's "Chaos," is a genuine and very personal piece that ties with a strong feeling of resilience and love. Inspired by a horrific occurrence that impacted his life forever, Ryan pours his emotions into this metaphysical folk ballad, offering a strong message about finding peace and resilience amid tragedy, As a result, I urge you to stay open and appreciate my dazzling appraisal of this piece.
Opening stylishly with cheerful acoustic guitar riffs followed by a gorgeous and soulful layer of violin strings, Ryan's smooth voice set in a while later with his poetic brilliance, drawing us into his world of love and dreamy peacefulness, His vocals are majestic to the ears, with strong lyrics that immediately grab the listener's attention. With lines like "you have carried me through the fire and flame" and "seasons change and people grow," "Chaos" is an affectionately composed song with love-soaked melodies and intimate poetry shrouded in engulfing and expressive metaphors representing Ryan's path of physical and emotional recovery. Ryan's beautiful performance, packed with transparency and emotion, pays tribute to the person who stayed by his side in his darkest moments, providing unshakable support and love. Throughout the song, this reveals a strong message of hope and the transformational power of love.
Lyrically highlighting "Chaos," it digs into the depths of human connection, bringing out the importance of having someone who can traverse life's stormy ups and downs alongside us. Ryan's words express the frantic need for a companion who can bear the turbulence that life throws at us while perfectly integrating their brand of chaos and smoothly fitting into a life in flux. It displays the transformative capacity of a genuine partnership, one that extends beyond surface exchanges and into the depths of shared experiences, growth, and healing. So, this is a delightful song that emphasizes love and support, which is uncommon in today's music. I admire Ryan for spreading such a great message to the rest of the world. It has given the song depth and purpose, urging listeners to seek out love and light in every situation, positive or negative. This thematic approach allows for an engaging story that fascinates the listener on several levels. What defines "Chaos" is its willingness to elicit empathy in its listeners. The song's concept of being there for someone in their worst moment is universal, reminding us of the power of caring and affection.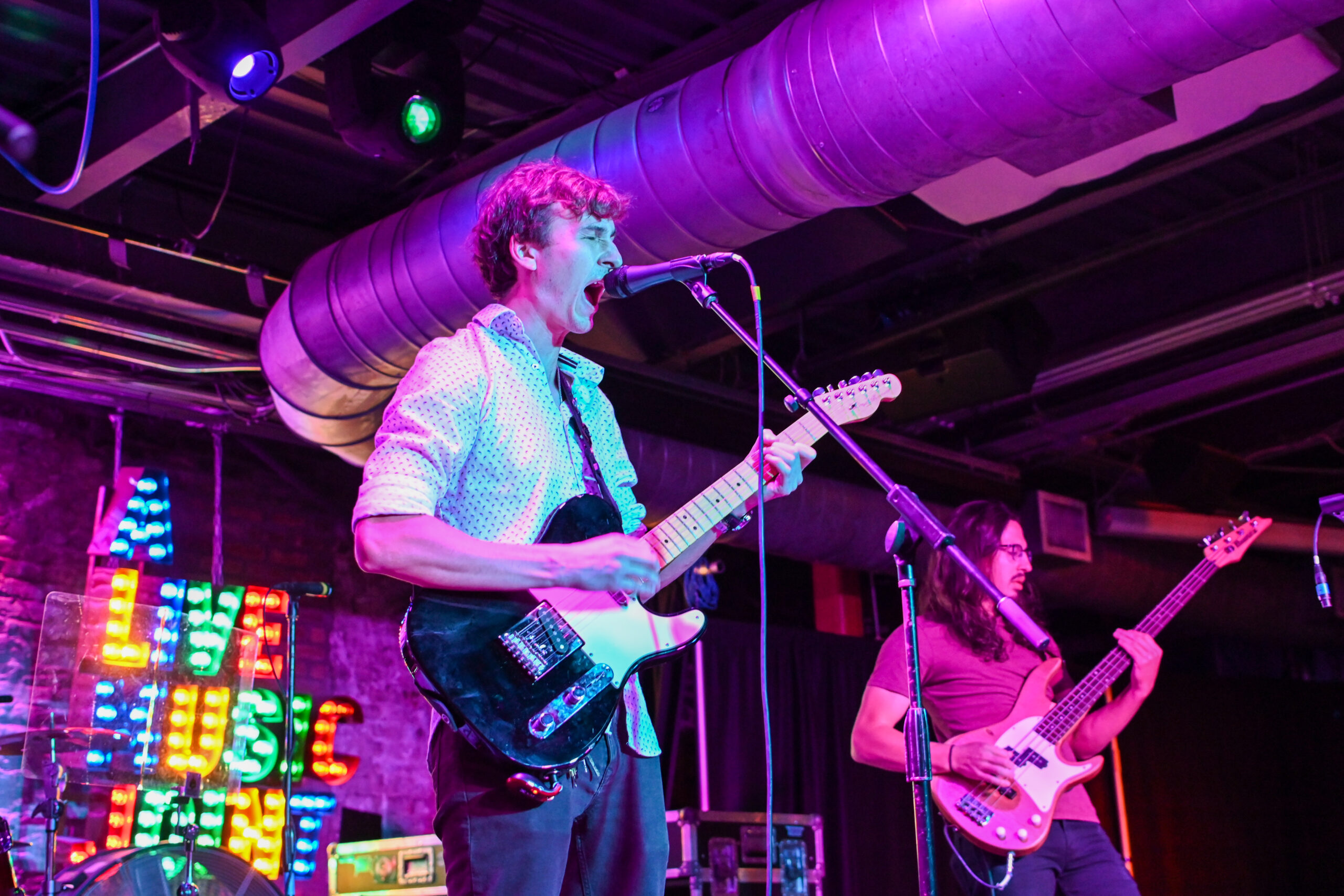 "Chaos" is a magnificent musical mash-up of folk melodies that tug at the heartstrings, backed with arrangements that elicit deep emotions. Ryan's expressive vocal style, exquisite guitar work, and soaring harmonies take listeners into his world, engulfing them in the depth of his experiences. Each note rings true as if the tune were an embodiment of Ryan's journey from darkness to light. These ensure the song's uniqueness and relevance.
Overall, Ryan's "Chaos" is a very poignant and personal composition inspired by a life-altering event. It is an edifice to the human spirit, asking us to embrace our potential for compassion and unflinching support, with its exceptional poetic prowess, great performance, and thematic profundity. "Chaos" is a song I strongly recommend given its evocative melody and Ryan's genuine words. It is appropriate for any playlist and promotes love.
Listen to "Chaos" by Ryan Yingst on Spotify and let us know your thoughts.
You can follow Ryan Yingst here for more information.