Rich Chambers is a skilled singer, songwriter, and musician from Vancouver, Canada. He found his ability to play the guitar at the age of 10 and his enthusiasm and aptitude for songwriting at the age of 14. Chambers has made remarkable strides in the music business despite having a bachelor's degree in English and a master's degree in Humanities, with a popular Christmas album in 2020 and additional blazing hits in 2021. His most recent album, "I Found the Volume," was released on May 5, 2023, and is made up of eight hits from January 2001, bundled with three new songs and one older unreleased song. With a total length of 37 minutes and 49 seconds, this is  Rich Chambers' first non-Christmas album made up of original songs inspired by his many years of struggle with the controllers in his music career and how he has finally found one that counts."I Found The Volume," covers a wide range of musical genres. Let's talk about them below.
"I'm a Fool for Lovin' You," an enthusiastic country rock-infused song that establishes the tone for the album, kicks off the album. Chambers offers a picture of an individual who understands, after a lengthy wait, that his love for his partner hasn't reciprocated, even though he's demonstrated his devotion to her through and through. The song's joyful and cheery character is fascinating and will engross listeners significantly and will make them bop their heads along to the beat and garners a terrific sense of attraction.
The second song, "Fortunate Son," shifts the album's tone slightly and swings more toward a rock flavor. The drumming in this song is outstanding throughout, and the electric guitar riffs complement Chamber's incredible originality. Lyrically, "Fortunate Son," tells the narrative of an individual who highlights his modest origins by emphasizing that he does not hail from a wealthy family. The words in this song are thought-provoking, introspective, yet catchy enough to capture the attention of any listener. The energy in the beat and the emotion in Chamber's vocal delivery create an exciting aural experience.
"You're A Nice Guy But…" begins with a lovely electric guitar opening that immediately puts the listener at ease, and then dives into a personal yet amusing narrative about being friend-zoned by someone you're romantically interested in. It approaches dejection and getting rejected in a lighthearted and humorous manner, using personal experiences of being dumped with the classic "it's not you, it's me" argument. Chambers' excellent vocal performance, along with the incredible guitar riffs and percussion arrangement, make the song extremely appealing with its lyrical contents, creating an astounding and unforgettable song taking you on an enchanting ride.
Following up from the preceding tune comes "Tender Years," a delicate and beautifully crafted piece showcasing Rich Chambers' diverse musical range and ability. The gloomy lyrics of this song depict a narrative of heartache, loss, youthful love, and desire for love, with a country atmosphere and amazing electric guitar performance. The song's richness is enhanced by the use of the electric guitar and its components, resulting in a fascinating sonic experience. I had a nice time listening to this track, thanks to Rich Chamber's sweet vocals. It sounded so intriguing and lovely and made me feel the emotions expressed in the song.
"Summer Looks Good on You" is a lovely addition to the album, with its rock and country-infused mood. Rich Chambers' song tells the narrative of a guy appreciating his female companion; while he compliments her, he reiterates how much he loves her and spends time with her. Chambers' lively portrayal using his well-written lyrics and pleasant melodies quickly makes this song a favorite amongst those searching for an energetic and feel-good experience. He's made a composition that sounds like nature's vocals intertwined with various musical devices.
"High School Can't Last Forever" comes next, with a gorgeous drum roll opening that makes it difficult to ignore the song. This song illustrates the idea that innocence is merely a state of mind and has nothing to do with age, with irresistible melodies and Rich's angelic vocals. Thus, it's a song that encourages listeners not to allow their age to impede them from pursuing their dreams. "High school can't last forever," another excellent song on the album, allowing reflection. The excellent and masterfully blended electric guitar riffs and Rich Chambers' vocals, create an atmosphere that cannot be described in words.
With "I Wonder," the album's seventh track, is a thought-provoking song that depicts the narrative of a person wondering why they're still in love with their ex-lover after they've both moved on. With gorgeous melodies and stunning vocals from Rich Chambers, this song takes listeners inside the thoughts of the song's character. Aside from Rich's excellent singing, what sticks out in this song is the outstanding electric guitar arrangement and his lyrical genius, "I Wonder" how he accomplished it. It's quite professional. Also, the combination of the harmonica with vocals and other musical components is a fantastic touch that gives listeners an out-of-body experience.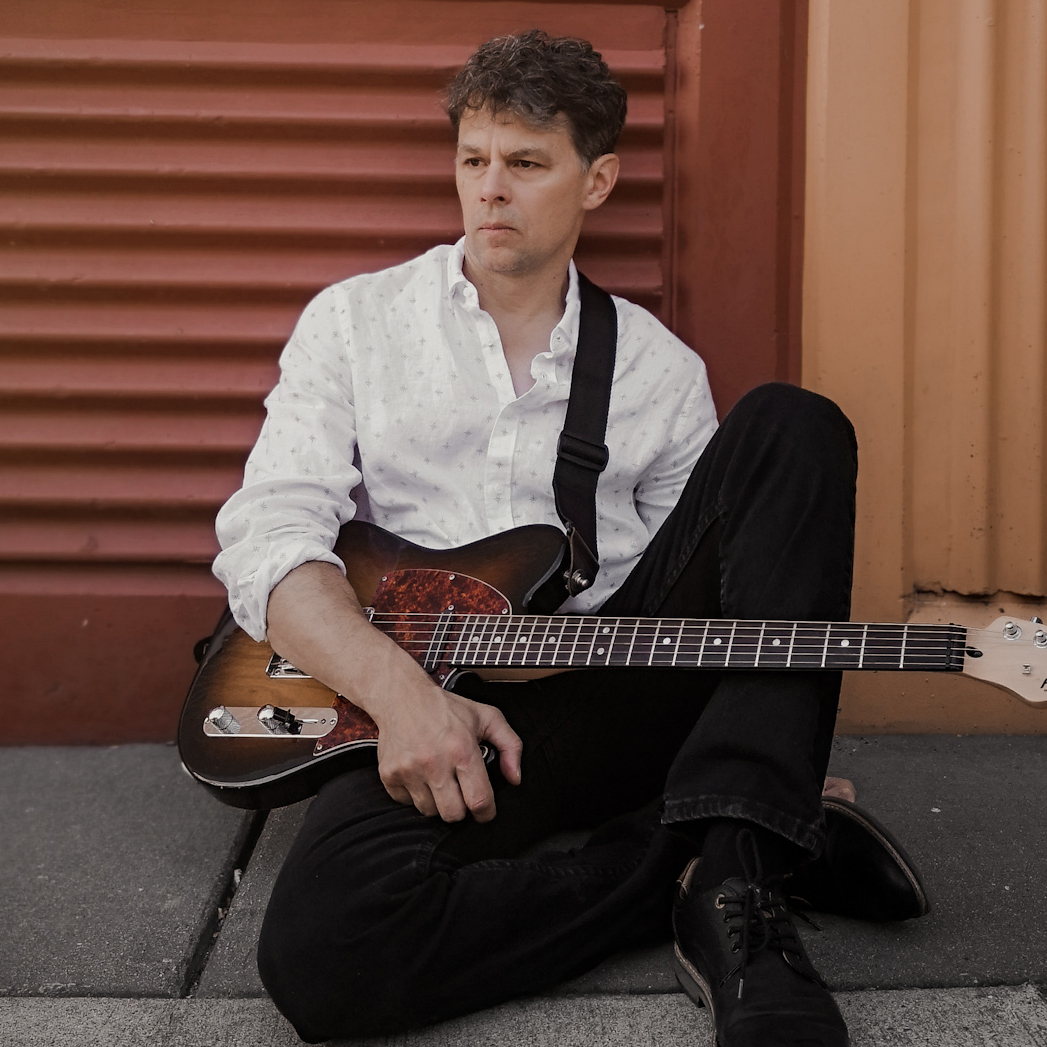 "I Saw Her Standing There," the eighth tune, depicts the narrative of a man who falls extensively in love with a woman he meets on the dance floor after one dance with her, with its country-like elegance and gritty guitar playing. It's wonderful and uplifting feel-good music tied together by detailed and expressive lyrics, sweet electric guitar riffs, and a stunning drum arrangement that will have listeners dancing and singing along.
"Sorry Isn't Good Enough" is a charming and beautiful tune that transports listeners on an emotional trip. The lyrics of the song recount the narrative of an individual who attempts to express regret to his beloved for leaving her and wishes he could go back in time and alter his attitude toward her but has wasted that opportunity. Rich Chambers' expressive voice, along with the outstanding usage of percussion and the electric guitar riff, results in a musical experience that is both entertaining and engaging. This composition is purposefully constructed, with all of its aspects traveling to the center, adding to the growing strength of one's feelings.
"You Ripped My Heart Apart" follows and begins with brilliant sounds, a heavily layered base of piano paired with electric guitar, and fantastic drum rolls delicately peeling off listeners' hearts. The song tells the narrative of a person whose heart has been broken. Rich Chambers delivers efficiently, with conviction and emotion, over stunning and well-arranged instruments. This song dives into the complexities of love and heartbreak, and it does it through the amazing interaction of musical instruments. The lovely piano flourishes towards the end of the song creating an intriguing and rich recordings accompaniment for this meditative song.
"I'm So Tired," with its uplifting tune, adds a touch of elegance to the album. The song is about being fed up with not progressing in life. It represents depression and everything that comes with it. With engaging and excellent lyrics, the electric guitar solo mixed with the drums and tambourine makes this song a standout. Rich Chambers' vocals sound tight, with some innovative mixing going on in the background, and that, in my opinion, is what makes a big difference in this song.  It's been put together professionally and perfectly.
"Dreams Can Come True," the album's closing tune, begins beautifully with Rich Chambers' mesmerizing vocals rising over a light and delicate music that rises in severity as the song develops. This pensive and reflective song thematically links the album and serves as a cautionary story about how holding out hope and accepting love may help one realize their ambitions. The lyrics cover the concepts of perseverance and never giving up. The bluesy overtones of the song, as well as the transition from its original play into a lovely rendition of "Amazing Grace" in a different tongue at the closing, connect the album and provide a sense of flair and depth.
Overall, "I Found the Volume" by Rich Chambers is a wonderful album that highlights his diverse musical range and talents, as well as his compositional ability. Every song, from electric landscapes to country and rock-influenced songs, has a distinct message to share. On this album, Chamber's profound ideas and accessible lyrics, together with his musical abilities, produce a mesmerizing musical experience for the listener. "I Found The Volume" confirms Rich Chambers' status as a musical talent and assures his future.
Listen to the "I Found the Volume" album by Rich Chambers on Spotify or SoundCloud and let us know your thoughts.
You can follow Rich Chambers here for more information.