Sarah Mickey, a native of Brooklyn's bustling music industry, began her road toward her debut album when she met producer Adam Tilzer through a group of songwriters friends in New York City. Sarah Mickey's first EP, "Imposter Syndrome," which was released on May 5th, is a breathtaking introduction to the rising singer-songwriter's apparent expertise and aesthetic vision. This compilation of songs, produced by the renowned Adam Tilzer, is a testament to Sarah's distinctive musical blend, captivating vocals, and highly introspective lyricism. She takes listeners on an in-depth exploration of her path with each track, diving into themes of loss, self-discovery, and the struggle against self-doubt. Let's go through the album thoroughly.
"Without," the EP's opening track, is stunningly beautiful and strikes the tone for the emotional depth that lies within. Sarah's soul-stirring vocals catch hold of the listener instantly, as she easily portrays the anguish and desire of losing someone close. The reflective lyrics of this song convey an overwhelming image of heartbreak and the effort to move ahead, making it an impressive beginning stance. The change in speed to an upbeat tune is also notable in this song. That was outstanding and added a shine to the music with fluid drum rolls that integrated and flowed well throughout. That fascinates me, and I believe that is what characterizes the song.
"Still", follows, opening charmingly with Sarah's lovely vocals over mesmerizing acoustic guitar chords, displaying her ability to integrate aspects of other genres into her music. The song combines pop and soul elements to create an enchanting musical environment that wonderfully matches Sarah's heartfelt delivery. Lyrically, "Still" delves into the complexity of relationships and the fear of vulnerability, providing listeners with a familiar experience as they navigate their journeys. The lyrics are compelling, while the melody and instrumentation are expertly arranged to communicate the song's passion. This song is a wonderful gift to Sarah's composer abilities and Adam Tilzer's producing talents.
"Meet Again," which features an additional vocal performance from Jake Farber, is a noteworthy piece that showcases Sarah's ability to collaborate with others. Sarah's voice blends perfectly with Farber's, producing a lovely combination that gives the song a broad appeal. The lyrics of "Meet Again" address the common issue of yearning for connection as well as the bittersweet hope of meeting with a lost love. The calm and minimalist production of this song offers the ideal backdrop for the soaring vocals, making you feel as though you're sailing above the blue sky. Sarah's profound, passionate lyrics put her one step ahead of the competition; she has a purpose with her songs, and it's one of the handful of qualities I love most in artists. She has won my heart.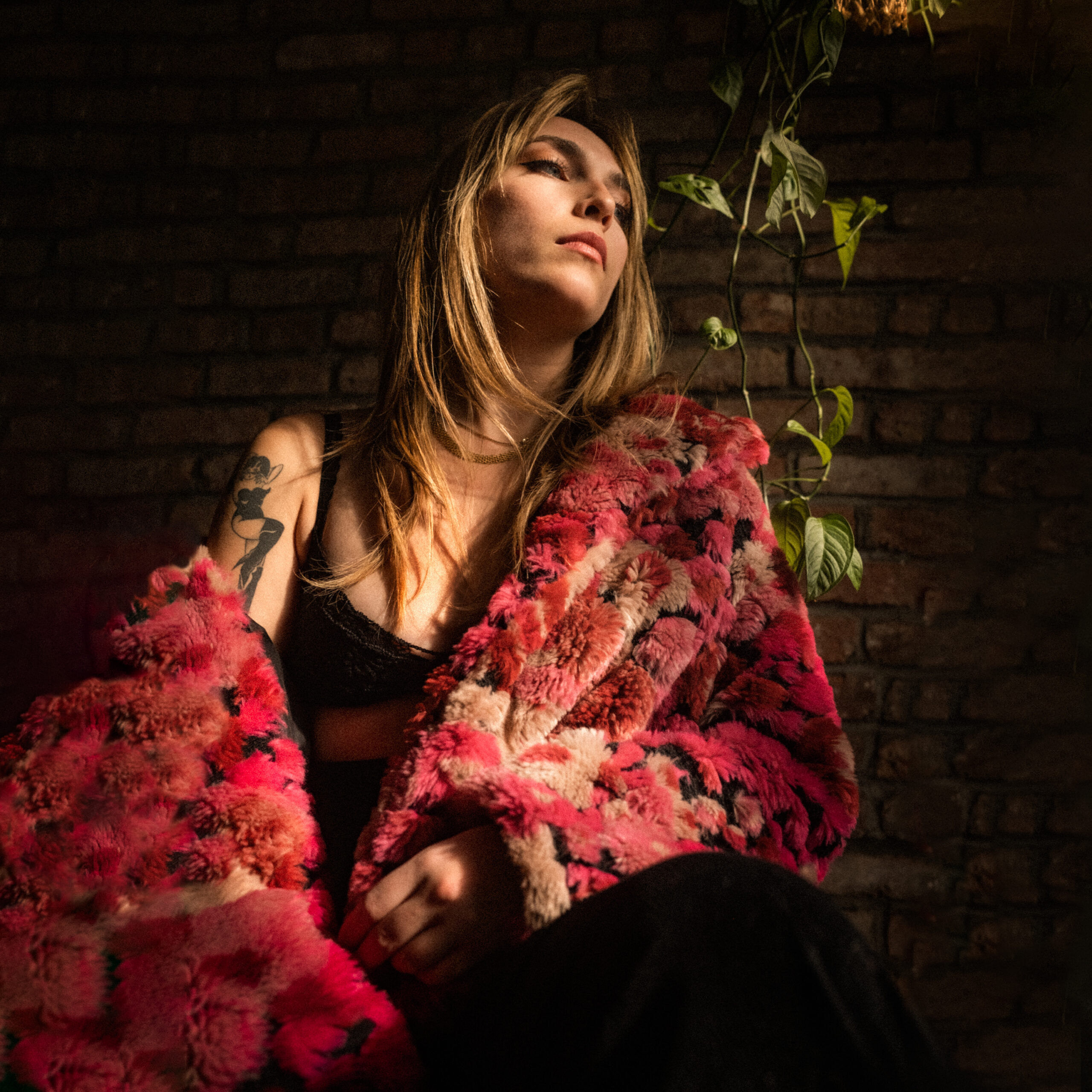 With an excellent first impression and an instant capture of the listener's attention, the EP takes a surprising turn with "How Deep Is Your Love," a reborn rendition of the Bee Gees' smash. Sarah gives the song her spin, infusing it with her sultry vocals while offering a performance that preserves the essence of the original while adding her artistic touch. This version demonstrates Sarah's flexibility as an artist and her ability to give old songs new life. It is wonderfully constructed, which adds to the strength of this interpretation.
"You Don't Wanna Be With Me" explores sentiments of incompetence and the anxiety of being insufficient for someone. Sarah's lyrics are very introspective, exposing the internal battles that develop as a result of such anxieties. The track's production, which incorporates pop and rock elements, adds a modern touch, making the song both relevant and infectious. The instruments provide just what's required for support, and Sarah takes center stage for the outstanding performance with a tight, basic rhythm in the percussion section.
The EP concludes with the title track, "Imposter Syndrome," a very personal and emotional song that serves as the finale of Sarah's artistic journey. The gloomy melody and poignant lyrics convey the essence of dealing with self-doubt and the continual worry of being discovered as a phony. Sarah's emotional vocals expose her fragility, making it a very touching and accessible song for anybody who has grappled with impostor syndrome.
Overall, Sarah Mickey's "Imposter Syndrome" EP is an outstanding debut that highlights her extraordinary skill as a singer-songwriter. Each track takes listeners on a profound journey of self-discovery, loss, and self-doubt. Sarah's upfront sensitivity and contemplative lyrics allow her to connect on a highly emotional level with listeners, bringing relief and inspiration to those who can identify with the subjects addressed. Sarah Mickey establishes herself as a rising star in the music world with this EP, leaving audiences anxiously awaiting her future efforts.
Listen to the "Imposter Syndrome" EP by Sarah Mickey on Spotify or SoundCloud and let us know your thoughts.
You can follow Sarah Mickey here for more information.