Hi there! Allow me to introduce you to Sofia Evangelina, a sensational emerging star of the contemporary music industry with a voice that can move mountains. Sofia, often dubbed "mini Christina" in her early years, has begun a career that has taken her alongside titans such as Beyoncé, Whitney Houston, and Mariah Carey, oozing their confidence and flair while paving her sparkling path to prominence. Hailing from Canada but currently extending her wings in the bright metropolis of Dubai, Sofia has cast a spell on the world with her latest single, "Lone Wolf," and it's nothing short of pure, undiluted gold. Dropped on September 1, his 3-minute, 18-second track is nothing short of a sonic masterpiece. It's a track that envelops us in an extravagant musical experience that is both sensuous and refined, rather than merely tickling our aural sensibilities. Let's dig into it!
From the song's first notes, which comprise an easygoing piano melody intertwined with synth chords to caress our eardrums, Sofia's powerful vocals swiftly carry us into a realm of musical grandeur evocative of the R&B and pop giants that have left an indelible mark on the music industry. Her voice, a wonderful combination of passion and accuracy, slides smoothly over the melodic contours of the song, giving each line a soul-stirring impact that sends shivers down the spine. Her vocal range is particularly astounding, with notes that appear to reach the skies. Sofia Evangelina is a vocal prodigy and, in my opinion, the heir to the throne of divas who have controlled the stage before her. Her delivery is emotional and inspiring, and she infuses the lyrics with genuineness. Not to mention the performance itself, Sofia had a sensual charisma that was just bewitching. Her magnetic personality drew us in like a moth to a flame. She wasn't solely singing; she was dominating, commanding every inch of the track with the composure and hallmark of a true star.
Talking about the significance of "Lone Wolf" is one to which many of us can relate: the path to success is marked by loneliness, misunderstandings, betrayals, and self-doubt. Sofia paints her story with the deftness of an experienced artist, weaving her own experiences into the lyrics to create a story that is both personal and universally relevant. The title of the song speaks volumes, capturing the perseverance and resolve necessary for staying positive in the face of adversity. Sofia, like a lone wolf, keeps going ahead, unafraid of the impediments in her path. She's pretty strong and refuses to be confined or weakened. Sofia Evangelina's response to the challenge is "Lone Wolf" in all its elegance. She will prevail and reign!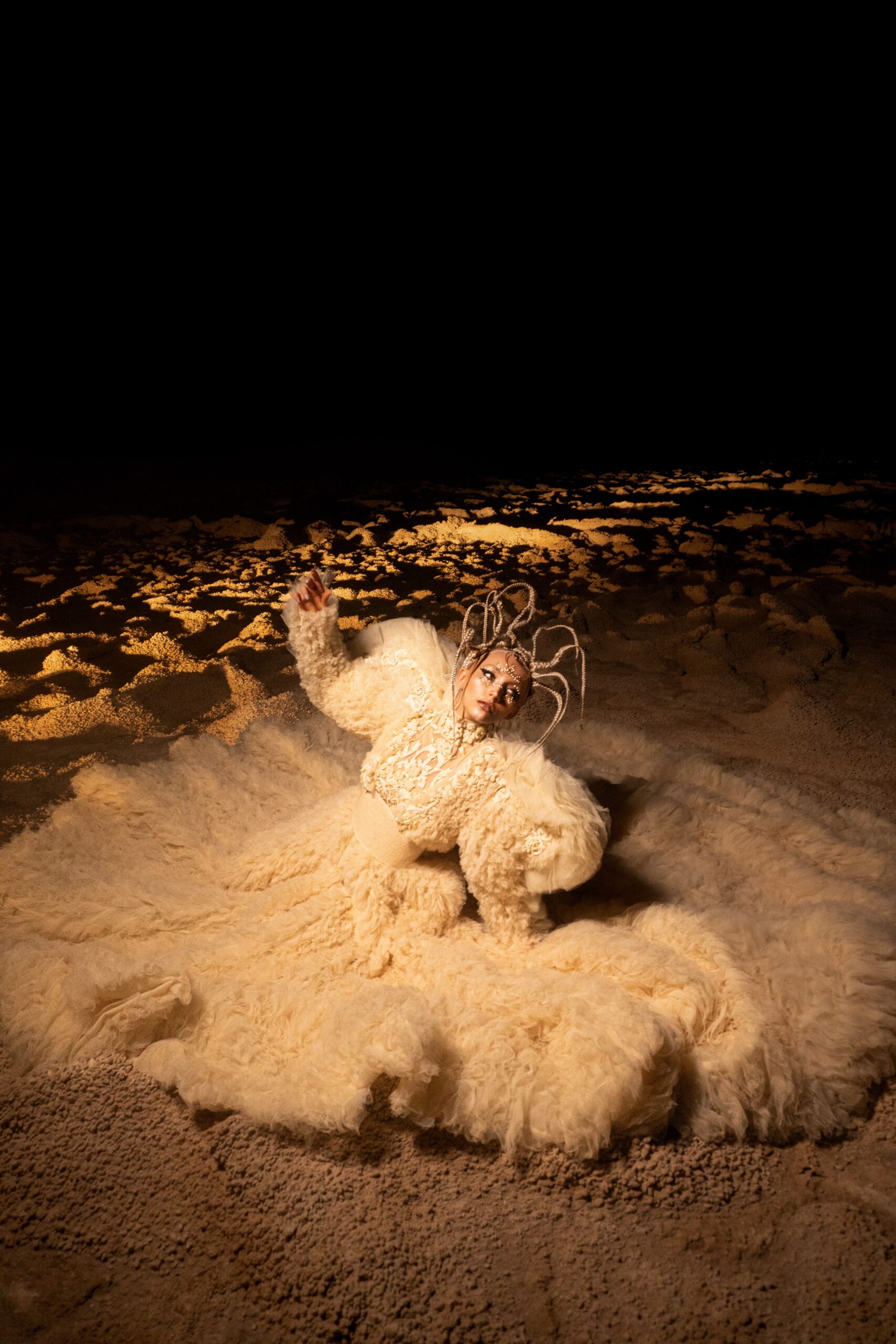 The instrumentation of "Lone Wolf" is an adeptly woven tapestry of sound. The music envelops you in a thick, luscious embrace, produced by the great Jovan Jovanov, who also shares songwriting accolades with Sofia. He masterfully blends, R&B, and pop to create a signature sound that is both identifiable and contemporary. He defies genres and expectations at every step, making him something of a musical freak. Every part of the tune is expertly built, from the pleasant bassline to the soaring strings and mesmerizing beats, creating a lush backdrop for Sofia's vocals to shine.
Overall, Sofia Evangelina's "Lone Wolf" is an anomaly in the category of R&B and pop. This tune is a testimony to her tremendous skill and promise, with lyrics that relate to anybody who's ever chased their ambitions, vocals that rival the greats, a stage presence that leaves you in wonder, and musicianship that exudes refinement. Sofia is more than simply the next big thing; she is a force to be reckoned with, a rising star, and with "Lone Wolf," she has set a high standard for herself and the industry. Dear readers, watch out for Sofia Evangelina, for her star is intensifying and will soon shine brighter than ever. So, if you're looking for a musical experience that's pure gold, give Sofia Evangelina's "Lone Wolf" a try. It's a symphony of confidence, passion, and sheer splendor that will seduce you and leave you craving more.
Listen to "Lone Wolf" by Sofia Evangelina on Spotify or SoundCloud and let us know your thoughts.
You can follow Sofia Evangelina here for more information.